Cool Stuff: Dan McCarthy's 'Star Trek' Poster 'The City On The Edge Of Forever'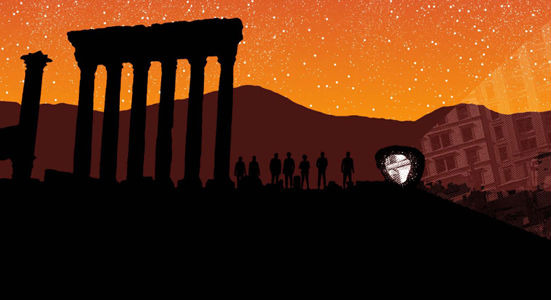 Holy crap, Dan McCarthy is amazing. The artist who did some of the best Star Wars and Lost posters to date now tackles yet another huge property, Star Trek. Mondo is proud to present The City on the Edge of Forever, which dramatizes the 28th episode of the original Star Trek television series which saw the crew finding a portal that can change time and space. Check out the full image from McCarthy's amazing poster, which goes on sale Wednesday at a random time and will sell out instantly, after the jump.
Thanks to Star Trek.com for the first release of this poster. Click on the image for the hi-res version.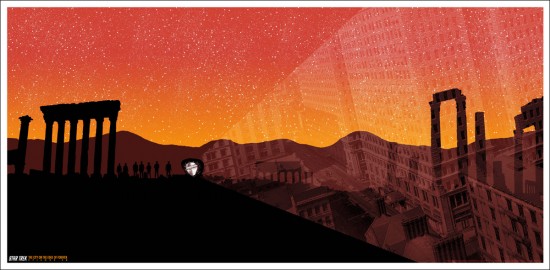 Here are the particulars:
Title: The City On The Edge Of Forever
Artist: Dan McCarthy
Edition: 325
Size: 12"x 24"
Price: $40
The poster goes on sale at a random time on Wednesday March 2 by following at @MondoNews. McCarthy has a huge following in the art world and this will sell out almost instantly so, if you want one, plan on staying on the Mondo Twitter page all day tomorrow. Are you going to attempt to buy this?