Alan Silvestri Set To Score 'Captain America: The First Avenger'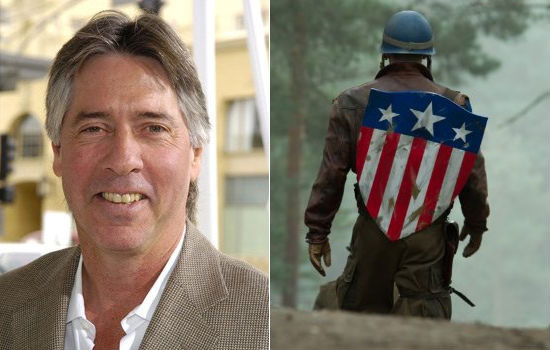 The man who put the music behind Marty McFly and Forrest Gump is going to tackle Steve Rodgers. Alan Silvestri, who wrote such iconic scores as Back to the Future, Contact, Forrest Gump and Predator, has been tapped to write the score for Captain America: The First Avenger, directed by Joe Johnston and starring Chris Evans, Hugo Weaving, Stanley Tucci and Hayley Atwell.
Also, rumor has it that a full trailer for the film will (finally) premiere this week. Read more after the jump.
Film Music Reporter (with a nod to Collider) broke the news of Silvestri's involvement with the upcoming Marvel film and I think it's a great match. (Much better than Patrick Doyle who is doing Thor.) Silvestri has obviously written fantastic music before, but he's never been given the grand superhero canvas (Judge Dredd, Tomb Raider and G.I. Joe simply don't count). I think the opportunity to do something really epic is going to bring out the best in the composer.
And it's going to have to if Captain America is to live up to our high expectations.  I'm of the belief that, no matter how important a score is to any film, on a superhero film it's exponentially more important. Composers always have to think about themes for certain characters or scenes but, when it comes to superheroes, the energy has to be incredibly high because you're trying to duplicate indescribable excitement. For example, think of John Williams' Superman score vs. Ramin Djawadi's Iron Man score. Now hum me a few bars of each. I'm sure more people can hum the Superman score than the Iron Man score because it's iconic and helps stir up memories of the character. Something as small as that is why Iron Man, as entertaining as the first one is, kind of falls short in the huge genre of superhero movies. The score is good, but it's not great.
Are you a fan of Silvestri's? And do you think he's going to be able to live up to the huge expectations that are inherent with this score? Also, do you think his addition to the film now, five months before release, is a bit too late in the game?