Xavier And Magneto Character Posters From 'X-Men: First Class'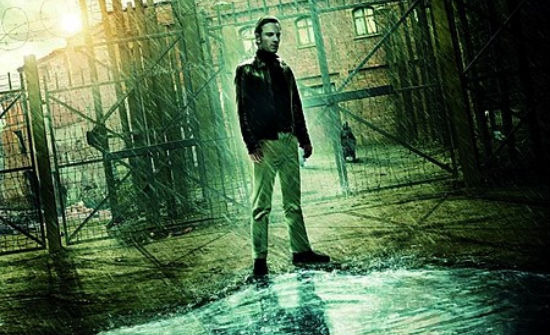 After some initial worry over the first leaked image from X-Men: First Class, 20th Century Fox has done a masterful job of crisis management. Director Matthew Vaughn called Peter at his home to discuss the film and help us premiere some exclusive images and the first trailer got mostly rave reviews. Now, the first two pieces of print media have leaked thanks to a French website called Filmosphere and they look pretty bad ass. Check out the character posters for Erik, aka Magneto, played by Michael Fassbender and Charles, aka Professor X, played by James McAvoy, after the jump.
Thanks to Filmosphere for these images (with a nod to Cinemablend). There's no confirmation if these are domestic or international posters but they are most certainly real.
So far I think the Fox Marketing team is killing it with X-Men: First Class. As I said above, I loved the trailer and with these two posters you get a serene sense of the time period, plus the duality of each character with a hint toward his future, all in a single image. It'll be interesting to see if they continue with this exactly strategy for all of the other characters, using their human looks as opposed to their mutant looks. From the trailer, it seems like everything sort of hinges on Erik and Charles, and their transformations into the characters we know: Professor X and Magneto. Plus, those two characters have very iconic silhouettes. I'm not sure how a Jennifer Lawrence/Mystique poster is going to play to someone who doesn't know about the X-Men. (Unless she's dressed like she was at the Oscars. Wow.)
Do you agree with me about these posters? Or do you think Fox needs to concentrate less on characters and more on the action?