FX Orders Pilot For Series Based On Brian Michael Bendis' Comic Book 'Powers'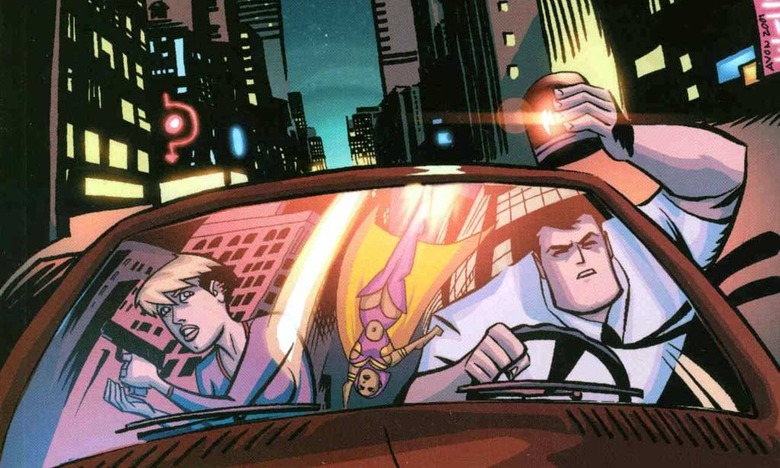 News on a screen adaptation of Brian Michael Bendis' comic book series Powers has been painfully slow going: It's been eleven years since the series launched to critical acclaim, ten years since Sony optioned it for a film, two years since the project was redirected to the small screen, and one year since Bendis and Journeyman creator Kevin Falls pitched the show to cable network FX.
Now, finally, FX has greenlit a pilot for the series. Hopefully, this means we can look forward to development on this project picking up pace. More details after the jump.
While Fall's departure is unfortunate, Powers seems to be in capable hands. Dinner's previous work includes episodes of FX's well-received Justified and Sons of Anarchy, as well as The Wonder Years. He recently directed another pilot for FX, Outlaw Country, which has yet to be picked up. Eglee comes from AMC's The Walking Dead, where he served as an executive producer. The Walking Dead, which was also based on a comic book series, turned out to be a massive success for the network. Eglee's other credits include producing and screenwriting work on Dexter, Dark Angel, and FX's hit series The Shield.
Bendis' series takes place in a universe where superpowers are somewhat unusual, but not uncommon. The protagonist is Christian Walker, a superhero turned homicide detective. Along with his partner Deena Pilgrim, he solves murder cases involving "powers," or people with superpowers. Powers has done well both critically and commercially, winning the Eisner Award for Best New Series in 2001. The series debuted on Image Comics, but moved to Marvel's Icon imprint in 2004. If you've been meaning to get around to the series, now is the time to start. As Bendis points out, "your window of reading Powers while it was still cool is running out."
Discuss: Do you think Powers is a good fit for FX? Who would you cast as Christian Walker and Deena Pilgrim?