'Meek's Cutoff' Trailer: A Tense Conflict Of Wills In The West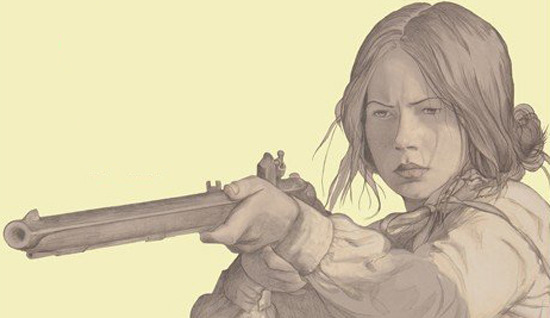 "We're not lost, we're just finding our way."
I've heard nothing but good things about Kelly Reichardt's Oregon Trail western Meek's Cutoff, which premiered at Venice last year and has gone on to do well at other festivals. Michelle Williams stars as one member of a multi-family wagon train that is led into the wilderness by co-called frontier expert Stephen Meek (Bruce Greenwood). Check out the trailer for the film after the break.
Paul Dano, Zoe Kazan, Will Patton and Shirley Henderson also appear in the film, which seems to have a spare, tense tone and shades of films as different from one another as The Ox-Bow Incident and Picnic at Hanging Rock, as well as of many '70s Westerns that prized atmosphere over violence, such as The Hired Hand. This looks like great stuff.
Apple has the trailer in HD. Oscilloscope releases the film on April 8.
The year is 1845, the earliest days of the Oregon Trail, and a wagon team of three families has hired the mountain man Stephen Meek to guide them over the Cascade Mountains. Claiming to know a short cut, Meek leads the group on an unmarked path across the high plain desert, only to become lost in the dry rock and sage. Over the coming days, the emigrants must face the scourges of hunger, thirst, and their own lack of faith in each other's instincts for survival. When a Native American wanderer crosses their path, the emigrants are torn between their trust in a guide who has proven himself unreliable and a man who has always been seen as the natural enemy.