Page 2: Donald Glover, Shaun Of The Dead, Trey Parker And Matt Stone, The Muppets, Neil Patrick Harris, Scott Pilgrim, Donal Logue, Drive Angry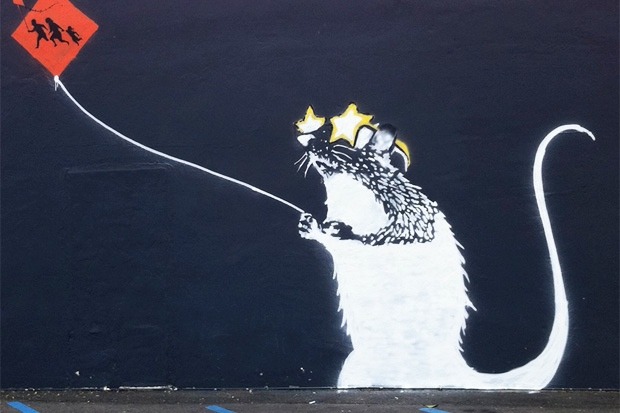 What is Page 2? Page 2 is a compilation of stories and news tidbits, which for whatever reason, didn't make the front page of /Film. After the jump we've included 40 different items, fun images, videos, casting tidbits, articles of interest and more. It's like a mystery grab bag of movie web related goodness. If you have any interesting items that we might've missed that you think should go in /Film's Page 2 – email us!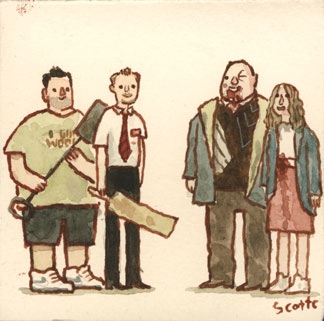 Scott C's latest addition to "The Great Showdowns" series is a Shaun of the Dead inspired piece.Cinematical lists Five Animated Monster Movies to Show Your Horror-Obsessed Kids.
As Hollywood hands out the Academy Awards, Slate V has created a video honoring great moments from Oscars past.
Cinema Blend helps us decide if we should see Drive Angry 3D in 3D. I'm willing to make the rule now: If "3D" is in the title of a movie, that is the ticket you should buy if you're buying a ticket.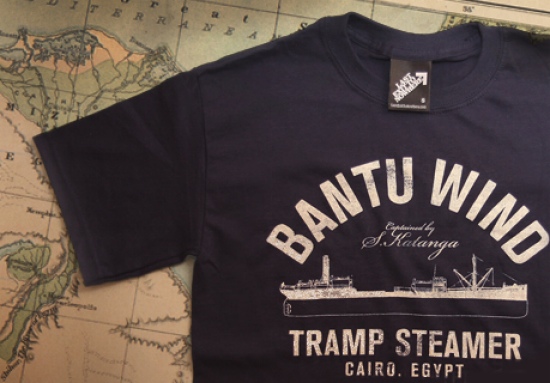 Last Exit To Nowhere has added an awesome Raiders of the Lost Ark inspired t-shirt.Numbers star David Krumholtz will co-star in NBC's drama pilot Playboy.
Watch this cool television spot for I Saw The Devil.
Screen Junkies lists the 9 'Tim and Eric' Regulars Who Need A Cameo In Billion Dollar Movie.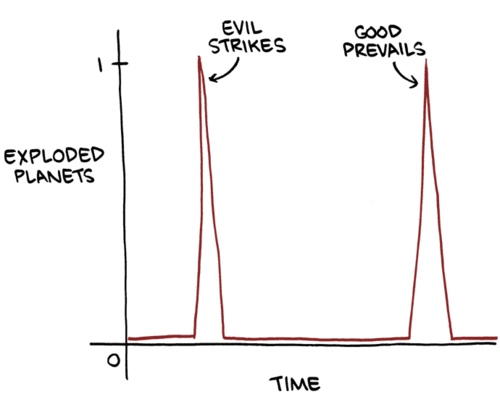 Here is a chart for Star Wars Episode IV: A New Hope.
Raindance has compiled a listing of the 2011 Oscar nominated screenplays, which you can read for free online.
Due to the amount of graphics and images included in Page 2, we have to split this post over a BUNCH pages. Click the link above to continue the second page of Page 2.
Mystery Team director Dan Eckman directs Donald Glover as Childish Gambino in the music video for his latest single, "Freaks and Geek."The Guardian lists The top 10 Oscars books.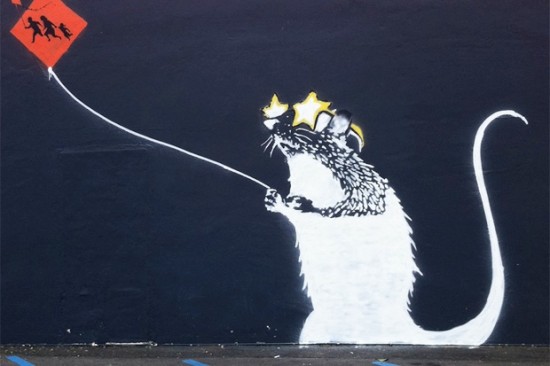 Banksy is still in Los Angeles, he created this piece on the side of a taco shop in Oceanside.
The novelization of Red Riding Hood keeps the ending spoiler out of the book:  "There's one catch the publisher, Poppy, isn't advertising to its potential buyers: This novelization doesn't include the end of the story. Instead, it tells its readers to visit a specific website at the time of the film's release and then the final pages of the book will be revealed."
This 7-year-old boy has strange powers make him like a real-life Magneto.
Coed Magazine lists 10 Movies You Never Thought Would Be Nominated For An Oscar, which includes Norbit.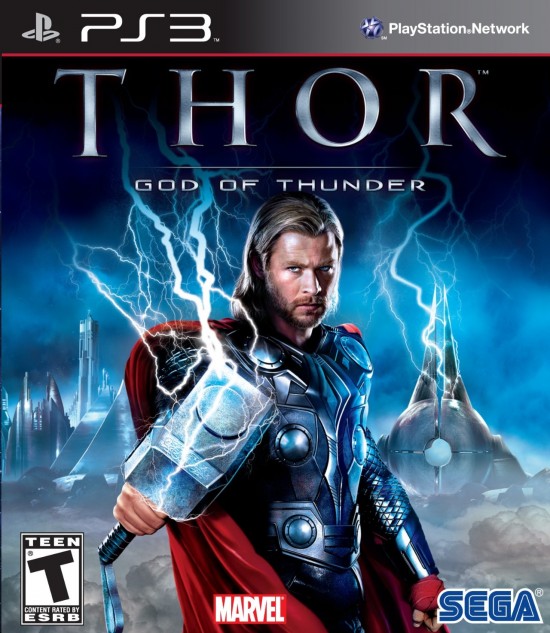 Here is the cover art for the Thor movie tie-in vide game, Thor: God Of Thunder.
The old Buzz Lightyear fastpass machines at Disneyland will now be used for Star Tours 2 which is expected to have soft openings this May.
Watch Ellen and Neil Patrick Harris act out the Best Picture nominees.
Kat Dennings, Chad Michael Murray and Rupert Friend are filming The Renee Project, an indie drama based on the true story of Renee Yohe.
Due to the amount of graphics and images included in Page 2, we have to split this post over a BUNCH pages. Click the link above to continue the third page of Page 2.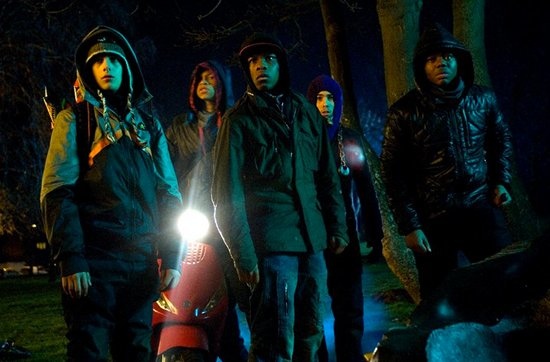 New photos from Joe Cornish's Attack The Block have been released on Facebook.
Guy Pearce says it was a "joke" that L.A. Confidential lost Best Picture to Titanic.
Watch this fan-made Archie movie trailer Riverdale.
VideoGum offers 2011 Academy Award Best Picture Nominee Cocktail Recipes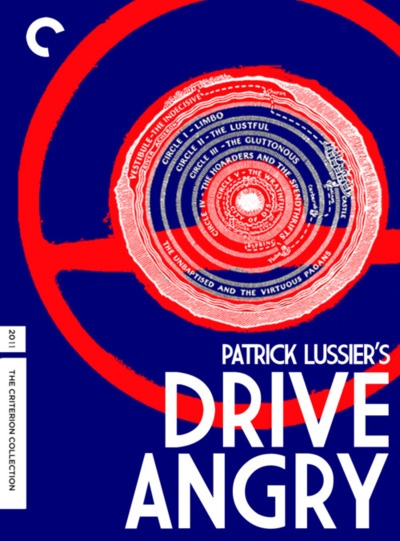 If Drive Angry 3D were released on DVD by the Criterion Collection, this is what the cover art might look like.
Terriers star Donal Logue has signed on for a guest role in House.
Watch this fan created music video for LCD Soundsystem which features The Muppets.
Disney is in talks to pick up Something Cliqued, a teen comedy spec screenplay by Karen Bloch Morse about "Penny Talbot, a girl who after a terrible day wishes she was a somebody in her high school, specifically the most popular girl, the most athletic and the class president. When her wish becomes an unexpected reality, she lives through the girls' bodies and gets a chance to see how the other side lives."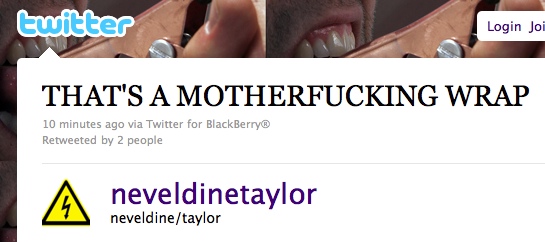 Production has wrapped on Neveldine/Taylor's Ghost Rider 2.
Did you know: Drive Angry 3D actually got its title from Groundhog Day?
Due to the amount of graphics and images included in Page 2, we have to split this post over a BUNCH pages. Click the link above to continue the fourth and final page of Page 2.
Watch Mike Relm's Scott Pilgrim "THRESHOLD 8 BIT" vs. LUDACRIS "HOW LOW" mash-up.
Kate Mara and Treat Williams join Eric Bana and Olivia Wilde in Blackbird.
Dimension Films have finally released a cast poster for Scream 4.
Two and a Half Men shuts down production for the season, citing Charlie Sheen's 'Conduct'.Richard Lewis gives you his opinions on the Oscar nominees for best picture as well as the amazing nominees for best actor and best actresses.Blastr lists 6 things you didn't know about the REAL Battle of Los Angeles.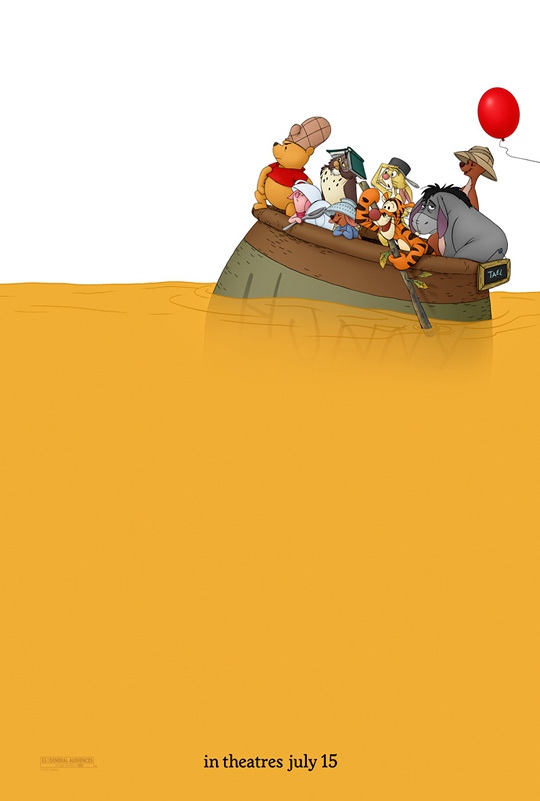 Walt Disney Animation Studios have released a new honey filled movie poster for Winnie The Pooh.
The "Twilight Saga" fan convention will be coming to Los Angeles on March 4 to 6, part of a 14 city tour.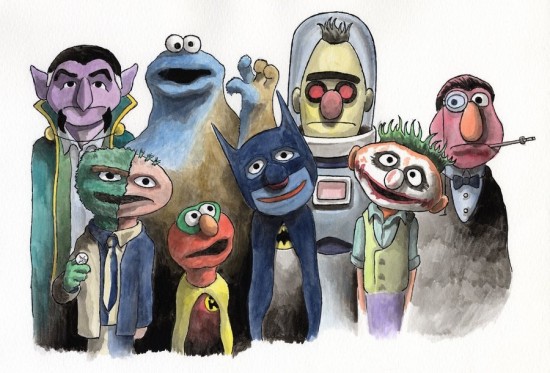 Matthew Benker created this Sesame Street/Batman mash-up.South Park creators Trey Parker and Matt Stone say the Spider-Man: Turn Off the Dark musical sucks: "It's horrible," says Parker. I don't think there's any bombshell in us saying Spider-Man sucks. Nobody thinks it's good." Adds Stone: "Obviously, art is subjective. But not in that case. That's just not good." ...  "[Spider-Man] wasn't like a labor of love or somebody's life story. They were making a f—ing Spider-Man [musical.] You don't get cut slack when you're Bono. And by the way, nobody's going to feel sorry for us, either."