'100 Yen: The Japanese Arcade Experience' Trailer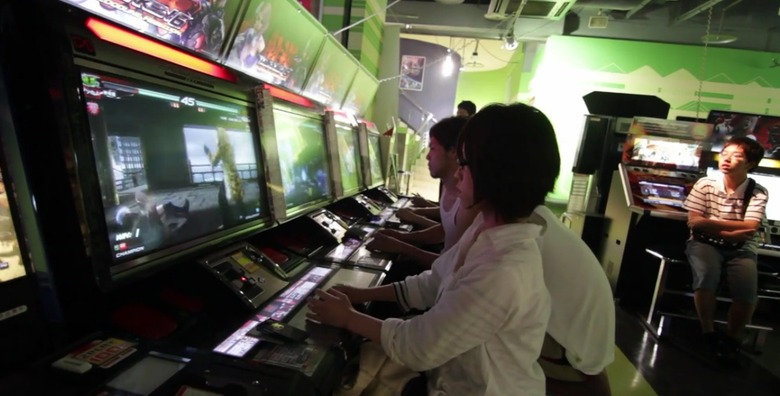 American politicians love to decry the popularity of video games among young people in the U.S., but anyone with even a mild interest in video games can tell you that they're a much bigger deal in certain other countries than they are here. A new indie documentary by Strata Studios, 100 Yen: The Japanese Arcade Experience, takes us to Japan, where gaming is so popular that multi-level arcades are common. Watch the trailer after the jump.
While 100 Yen definitely has the potential to be an insightful view into the Japanese gaming subculture, I'm a bit disappointed that the trailer shows mostly (I'm guessing) American subjects. Only one of the several people in this clip seems to be Japanese, and I would've liked to hear more about what arcade culture means to people who grew up with it. Of course, I haven't actually seen the film, so it's very possible that the Japanese perspective is more prominent in the movie than it looks in the trailer; the Facebook page lists Japanese gaming celebrity Daigo Umehara and Japanese video game professor Satoshi Numata among its featured subjects, neither of whom were seen in the trailer.
100 Yen was directed by Brad Crawford, and in addition to Umehara and Muata, also contains interviews with Kotaku.com editor Brian Ashcraft, professional gamer Ryan Gutierrez and others. The hourlong film was funded by small contributions from supporters from all over the Internet, a business model that's becoming increasingly popular among indie filmmakers as well as entrepreneurs of all industries. Through donations ranging from $5 to $2,000, 100 Yen exceeded its $9,000 goal earlier this winter. Though no firm release date has been announced, 100 Yen is aiming for a fall 2011 opening.
Synopsis:
100 Yen: The Japanese Arcade Experience is an hour long documentary focusing on the thriving, exciting, vibrant world of the arcades in Japan.
IMAGINE a world where video games reign supreme. Five stories of arcade cabinets, new and old, dominate the streets of downtown Tokyo. Welcome to Japan. A place where the arcades of the 80's and 90's not only still exist, but thrive and have evolved into elaborate environments of pleasure for any gamer.
Our 8-bit childhood has come a long way. A complete sensory overload is brought on by the multitudes of arcade games, they call out to you as you wander the vast expanses of these game havens. What was once a table top amusement has become an escape from your mundane existence. If you have a couple hundred Yen in your pocket, be prepared for The Ultimate Arcade Experience™