Charles McDougall Signs To Direct Steve Carell In 'Burt Wonderstone'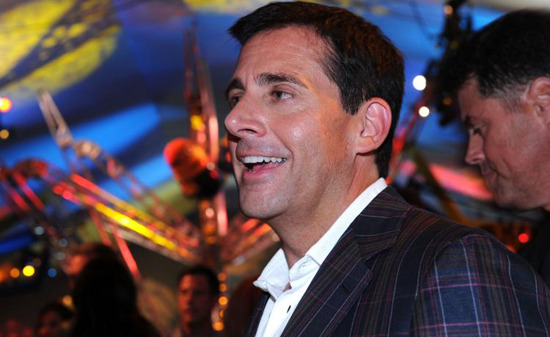 Steve Carell has a bunch of possible projects in the works, and earlier this week he became attached to produce and star in an adaptation of the novel The Dogs of Babel. It looked then like that would definitely be his next film after his departure from The Office. And it still might be.
But Burt Wonderstone is another movie to which the actor has been attached for a few months, and the film may have just taken a step forward, as Charles McDougall is now in talks to direct.
THR reports the deal, saying that the Tudors and Parks and Recreation director would direct from a script by John Francis Daley and Jonathan Goldstein (Horrible Bosses and the dramatic version of the doc Of All the Things, to which Steve Carell is also attached). The film has been in need of a director for some time; Jake Kasdan was attached to direct, but left before Steve Carell became part of the project.
The film has been kicking around since 2006, and remains " set in the world of rival Las Vegas magicians. Carell is a more traditional magic man who is dethroned by a hip younger illusionist and must then find a way to rediscover his love for magic."
Sounds like an entertaining enough premise, and Steve Carell would get to levy the comic role with some drama, which his attachment to The Dogs of Babel suggests he's looking to do.