First Look: James Franco In 'Rise Of The Apes'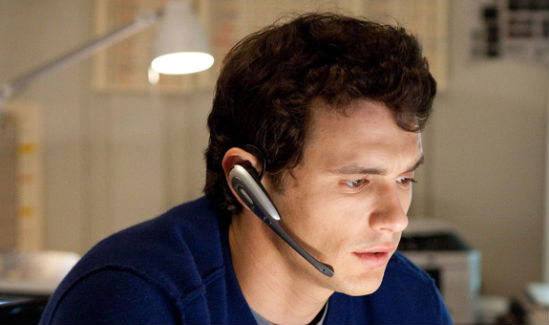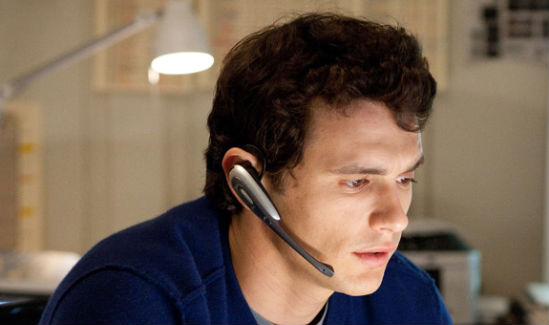 With all that's going on in the wonderful world of James Franco – including hosting the Oscars and editing 12 hour movies – it's easy to forget that the guy has a few huge movies on the horizon. Paramount among those, even if it's being released by Fox, is Rise of the Apes, the modern-day prequel to Planet of the Apes which stars Franco as a scientist who single-handedly plants the seed for the end of the world when he helps to create Caesar, the world's first intelligent ape, played in full motion-capture by Andy Serkis.
The film, directed by relative newcomer Rupert Wyatt, was originally scheduled to be released in the crowded month of June but has now been pushed back to the slightly less-crowded Thanksgiving weekend. Though we'd seen some unauthorized images from production, today we get our first official glimpse from the film. Check out the full photo after the break.
Big thanks to JoBlo for releasing this image. Click on the picture for a bigger version.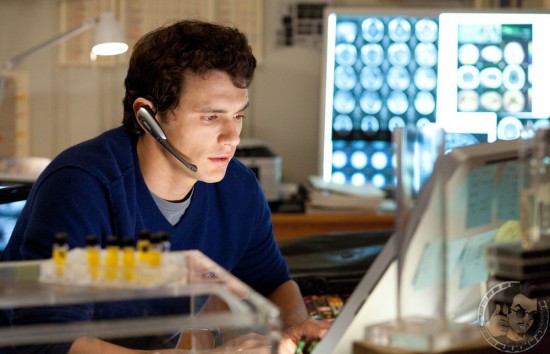 As post-production and marketing on the film continues, we are sure to start seeing images of the apes as well as co-stars Frieda Pinto, Tom Felton, John Lithgow and Brian Cox, posters and even a trailer, possibly attached to something like X-Men: First Class.
As for this image itself, it does give a good idea of the look of the film: crisp, clean, and very detailed. Notice all of the ape x-rays in the back, all the different medicines in the foreground, and the extreme care that hair and makeup paid to Franco's hairdo. That last one was a joke. Use a comb, Franco! [Note from Russ: He's a scientist -- too busy to comb!]
I was very glad when Fox bumped Apes back to November, just because the summer is so packed and from everything I've heard about this movie, it's way less action-centric than the films it would have been competing against on its original release date: Green Lantern, Transformers: Dark of the Moon, etc. There's obviously going to be action, but when you lead character is basically Dr. Frankenstein, there's surely more substance too.
What do you think of the image?