Casting Bits: Stephen Root In 'J. Edgar;' Monica Bellucci In 'Rhinos Season;' Jude Law In '360'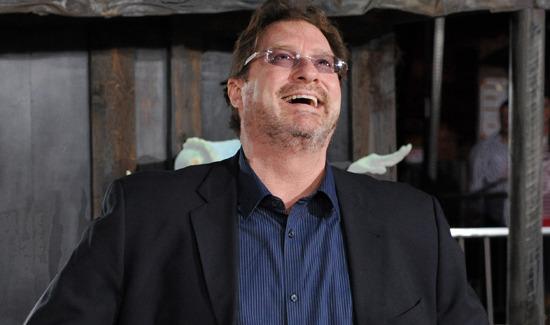 Clint Eastwood is currently shooting his J. Edgar Hoover biography called J. Edgar, with Leonardo DiCaprio in the title role and Armie Hammer in the key secondary role of Hoover colleague and reported lover Clyde Tolson. Even as the film shoots it is adding cast members to fill out ancillary roles. The latest addition is Stephen Root, a character actor that is always a pleasure to see on screen. (You can see him right now doing great work in Cedar Rapids.)
Mr. Root will play Arthur Koehler, "an introverted man and wood specialist who helps J. Edgar Hoover piece together the mystery of the Lindbergh kidnapping case through an examination of the ladder used by the abductor." [Variety]
After the break, Monica Bellucci makes up for Manual of Love 3 and Fernando Meirelles' 360 gets another actor.
One of the good, underseen indies of late 2010 was Bahman Ghobadi's film No One Knows About Persian Cats, which follows a musical duo who attempt to keep plying their trade in restrictive Tehran. Now the director is setting up a new film called Rhinos Season, which is said to be a political film and is set to star Monica Bellucci. The strange bit: she'll play an Iranian woman in the tale that spans "from before the revolution in Iran to the present," and is, as the actress says, "a great love story."
The film will shoot next month in Turkey, with Iranian film star Behrouz Vossoughi also set to appear. [Variety]
Finally, one thing we missed last week is that Jude Law has joined Rachel Weisz and Anthony Hopkins in the cast for 360, the drama from City of God director Fernando Meirelles that is based on a Peter Morgan script.
The script is based on Arthur Schnitzler's play Reigen, which is a string of scenes each involving a single couple, but where one member of each couple becomes half of a new couple in the following scene. (So the couples would be essentially: AB, BC, CD, DA.) Also in the cast are Jarnel Debouze, Karl Markovic, Maria Flor and Juliano Cazarre, but Eminem and Frances McDormand, previously mentioned as possibilities, don't seem to be involved at this point. [02 Films via The Playlist]