'A Better Life' Trailer, Plus Posters And Images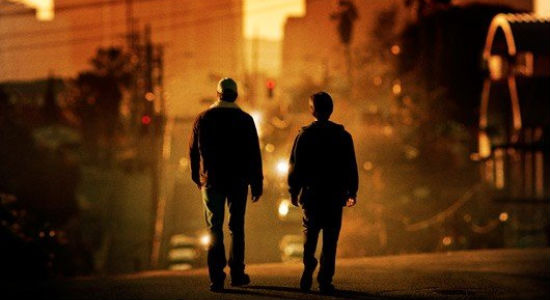 Watching the trailer for A Better Life, you'd never guess it's from Chris Weitz, the director of American Pie, The Golden Compass, About a Boy and The Twilight Saga: New Moon. There's no big concept here, it's a small film full of unknowns about an illegal immigrant in Los Angeles working hard to make a better life for his son. Check out the moving trailer, see the poster, images and read more about the movie after the break. A Better Life will be released June 24.
Thanks to 24 Frames for the premiere of this trailer. Just a quick note, however, before you watch it. Like most trailers that are released these days, this trailer basically gives away the whole movie. [The embed code was disabled, so you've gotta click here to go over to the page.]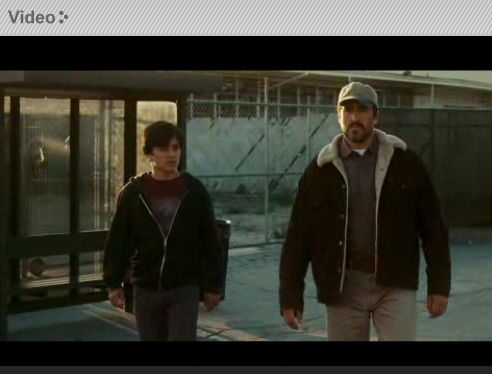 The film stars Demian Bichir, José Julián, Dolores Heredia, Joaquín Cosio, Carlos Linares and is written by Eric Eason. Here's the plot description from the official site:
From the director of About a Boy comes A BETTER LIFE – a touching, poignant, multi-generational story about a father's love and the lengths a parent will go to give his child the opportunities he never had.
24 Frames gives a bit more info:
The film looks at the relationship between illegal immigrant Carlos Galindo (Mexican actor Demián Bichir)  and his teenage son, Luis (José Julián). When Carlos' truck is stolen, the father is powerless to turn to law enforcement, but the crisis brings him closer to his potentially wayward son. Weitz shot the film in about 70 Southern California locations, employing any number of Latino crew members for a movie that contains a significant amount of Spanish dialogue. 'It's a story about a Mexican immigrant,' Weitz says, 'a very hard-working man, and the threats to his livelihood and his life.'
Also, here are a few images from the film as well as the poster, which was from Cinematical.