Page 2: Star Trek 2, Nicolas Cage, Star Wars, Big Lebowski, Lost, Groundhog Day, Toy Story, Ghostbusters, Harry Potter, Battle: Los Angeles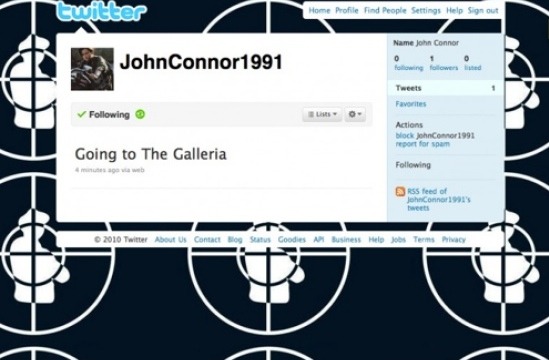 What is Page 2? Page 2 is a compilation of stories and news tidbits, which for whatever reason, didn't make the front page of /Film. After the jump we've included 30 different items, fun images, videos, casting tidbits, articles of interest and more. It's like a mystery grab bag of movie web related goodness. If you have any interesting items that we might've missed that you think should go in /Film's Page 2 – email us!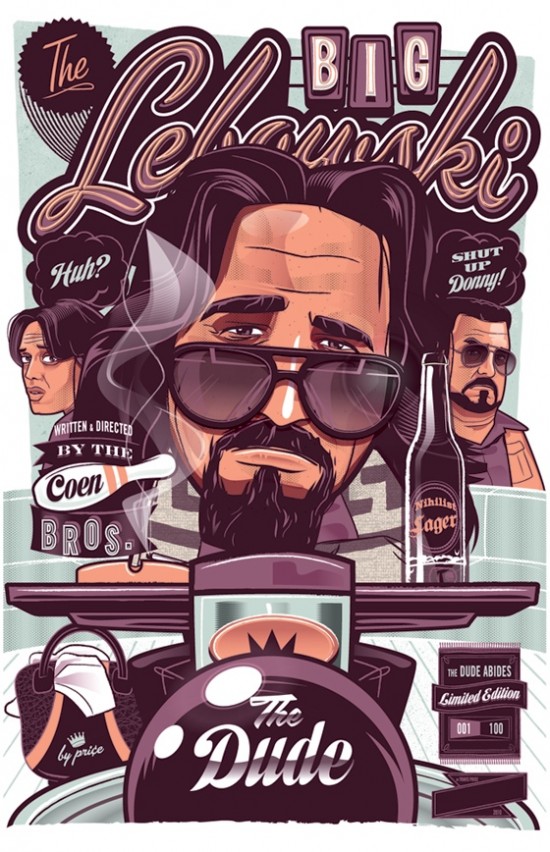 Travis Price created this poster for The Big Lebowski.FSR lists 8 Actors Even Nic Cage-ier Than Nic Cage.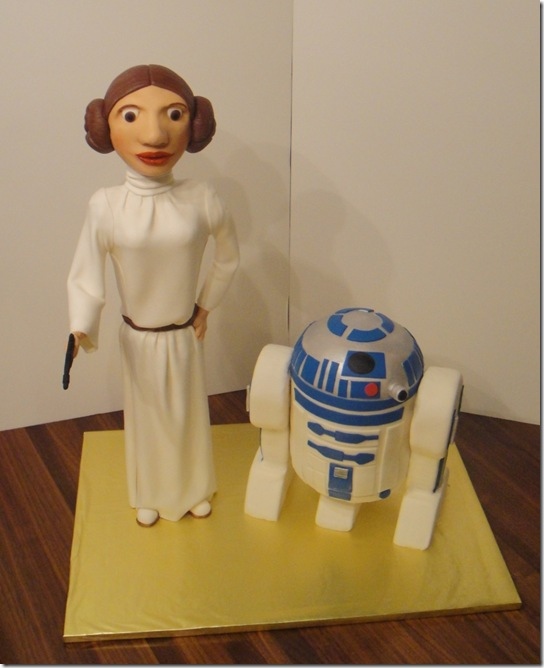 Cake Central created this 3D Princess Leia and R2-D2 cake.
The TBS college comedy Glory Daze has been canceled after its first season.
Watch a fan created Ghostbusters short film.
Short List lists the top cliches for police departments in Hollywood movies.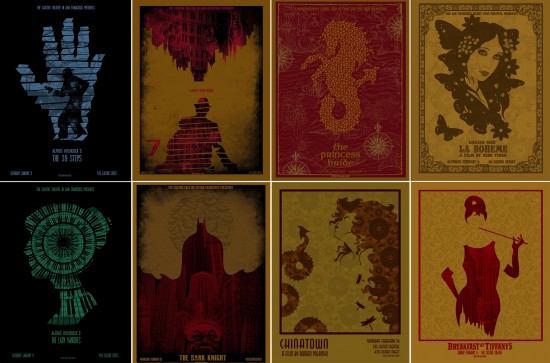 David O Daniel created 8 movie posters (including The Dark Knight, The 39 Steps, The Lady Vanishes, The Princess Bride, Breakfast at Tiffanys, Se7en, Chinatown) for the Castro today,  all are available as 18? by 24? prints priced at $35 + Shipping.
Fox 2000 has signed a first-look agreement with teen book development company Paper Lantern Lit founder Lauren Oliver which includes rights to her second novel Delirium.
Watch some behind the scenes B-roll footage from Battle: Los Angeles.
THR lists Oscar's Top 9 Wackiest Moments.
Due to the amount of graphics and images included in Page 2, we have to split this post over a FEW pages. Click the link above to continue the second page of Page 2.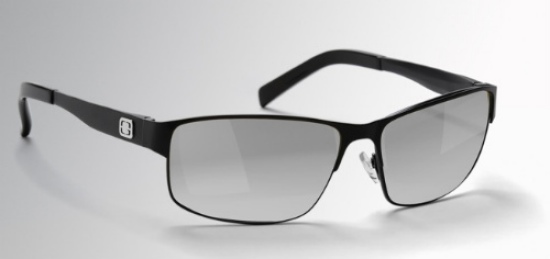 Finally designer 3D glasses that don't look stupid.
William Fichtner talks to Rotten Tomatoes about his five favorite movies: The Graduate, The Godfather movies, The Deer Hunter, Strictly Ballroom, and The Days of the Condor.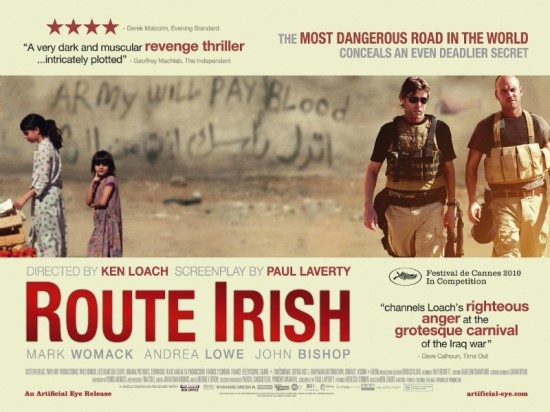 Empire Magazine has premiered a new poster for Ken Loach's Route Irish.Nicholas Hoult talked with BleedingCool about playing Hank McCoy/Beast in X-Men: First Class:
"As a character, I find Beast is fantastic, he is my favourite in a way. There's this inner tension, because he's a scientist, and a careful man, and a worldly man, and he has this crazy exterior. He's scary. ..I hope the fans will like this version as much (as the original). ..in this film it's more, he's a young scientist. He's very intelligent, obviously, and creates great inventions. But there's also this side of him where you have this conflict of wanting to be normal and wanting to fit in. That's going on. And then there's also the side, once he becomes the Beast. There's a Jeckyll and Hyde aspect, where he's scared of what he's capable of." ... "Before the transformation, when I'm just Hank, that's me and there's some CGI on the feet and toes. And then, once the transformation to Beast takes place, that's four hours of make-up and prosthetics with a full mask and wigs and fur and a big rubber muscle suit. That's quite a transformation."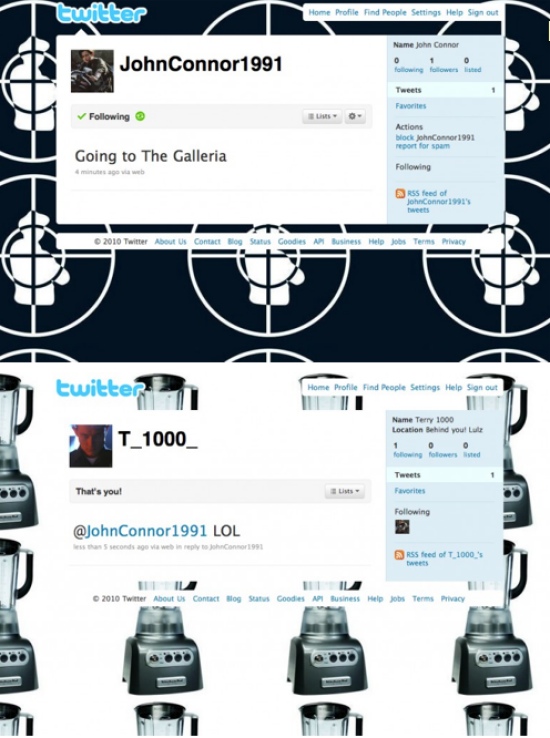 Why they can never remake Terminator 2 because of Twitter.
IMAX is considering releasing non-English films in Japan, South Korea and Russia.
/Film reader Jeff Yorkes latest CINEMASHUP: Bill Murray's brilliant "Groundhog Day" wakes-up to "Today" by the Smashing Pumpkins.
ABC will continue to broadcast the Academy Awards until 2020.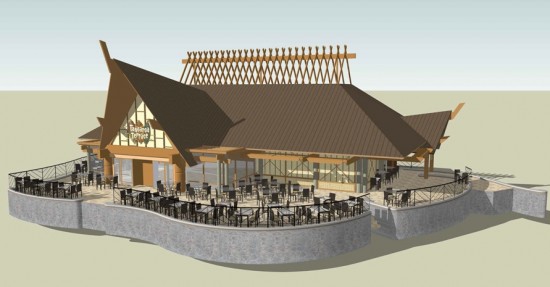 Disneyland is opening a new hotel, a tiki-inspired design – Tangaroa Terrace and Trader Sam. Here is some info  from the DisneyBlog:
The tiki-inspired design and storyline for this restaurant and bar were a perfect fit, as they tie in thematically with the mid-century modern architecture of the Disneyland Hotel and the adjacent Dream Tower, soon to be renamed Adventure Tower. Inspired by Adventurelands from Disney Parks worldwide and the nostalgic Tahitian Terrace restaurant, located in Adventureland from 1962-1993, Tangaroa Terrace will immerse guests in a tropical setting with tiki torches and themed music. The name of the restaurant was borrowed from one of the tiki gods at the Enchanted Tiki Room. The fast-casual dining experience will include island-inspired food and beverages. The new bar, named after Trader Sam, the infamous Jungle Cruise "head" salesman, will open adjacent to Tangaroa Terrace. Trader Sam's unique lounge experience will include interactive experiences with a bit of Disney magic you won't want to miss.
Due to the amount of graphics and images included in Page 2, we have to split this post over a FEW pages. Click the link above to continue the third page of Page 2.
Return Of The Geriatric: Watch two old men have a lightsaber duel.
Benicio Del Toro will narrate a documentary on reggae legend Lee 'Scratch' Perry.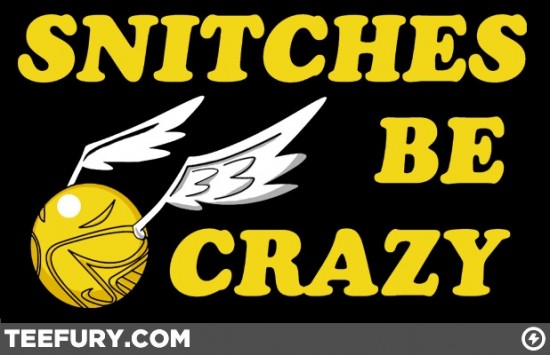 Today's t-shirt of the day on Teefury is a Harry Potter-inspired design "Snitches Be Crazy." Available today only, and for only $10 plus shipping.
Almost half the acting Oscar nominees are 40 years old or under, the biggest "youthquake" since the 1977 Academy Awards.
AppAdviceDaily shows you an iPhone app which allows you to Simpsonize yourself.
Even Michelle Rodriguez who played Ana Lucia Cortez on Lost was disappointed by the series finale: "Come on – heaven and hell, man? I thought you guys were going to get scientific with it, other dimensions with it, like [Stephen]  Hawking's with it, but no man,  you had to go the heaven and hell route.  It really gnarlied me out.  I was saddened by that. I thought they were going to go there. It's okay. It's a TV show. Who didn't enjoy that ride? It was a cool ride – always wondering what's going to happen."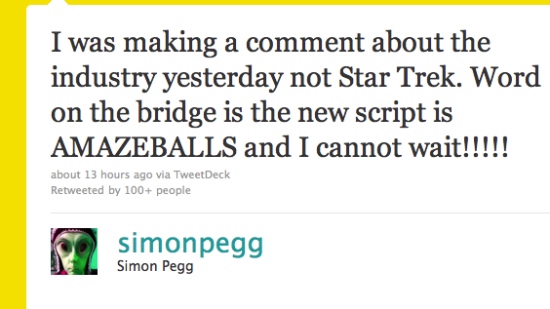 Simon Pegg tweets about the finished Star Trek 2 screenplay.Moviefone lists Oscar's Biggest Upsets: 16 Jaw-Dropping Moments in Academy Awards History.
The still above looks like it was created by the masters at Pixar, but it was actually drawn on an iPad by artists Kyle Lambert. Watch him draw the Toy Story image.
The King's Speech producers Iain Canning and Emile Sherman are teaming with Canadian producer Christina Piovesan on the romantic comedy American English.