'House M.D.' Spoofs 'Pulp Fiction'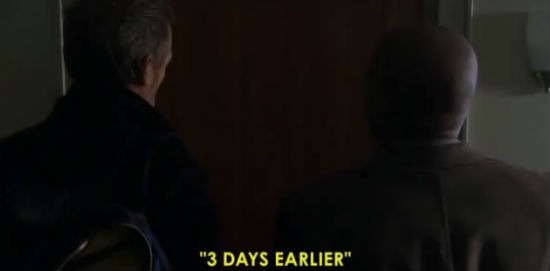 The following is to be read in a dramatic announcer voice: On an all new House M.D., House and his partner travel to a small, dank apartment and spoof one of the most famous scenes in Pulp Fiction in order to save a friend from certain death. House, All New, Tonight on Fox. End Commercial.
Actually, it was Monday night on Fox and while I've never been a fan of the repetitive, overly-dramatic but critically acclaimed medical drama, if more episodes were like this, I'd be more inclined to watch. Check out the clip after the jump.
Thanks to Reddit (with a nod to Vulture) for the heads up on this clip from the most recent episode called Two Stories. If you want the full context, read the episode recap on the Fox site here.