Wolfgang Petersen Attached To Direct 'Old Man's War'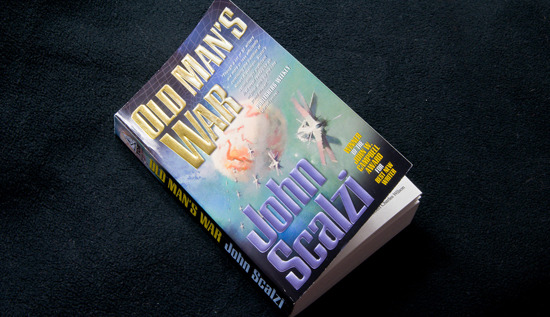 Wolfgang Petersen (Das Boot, In the Line of Fire) was once attached to the long-gestating film based on Orson Scott Card's novel Ender's Game. Now, years after moving on from that project, he is attached to another big sci-fi project. Mr. Petersen is currently set to direct an adaptation of the John Scalzi novel Old Man's War, in which a 75-year old man is given a young body and sent to protect human colonies in space, where he meets a woman that seems to be his wife inhabiting a new young body of her own. Deadline calls the projected film "a large-scale science fiction project" and says that David Self will script. Scott Stuber is producing and Paramount is picking up the tab, after acquiring the screen rights to the novel.
John Scalzi is part of the new generation of sci-fi writers. He has released work (including Old Man's War) for free on the internet, but has also been embraced by the more traditional sci-fi community as indicated by multiple Hugo Award nominations and other accolades. Old Man's War has been described as being very much like a late work from sci-fi mainstay Robert Heinlein, but that similarity only seems to have enhanced the novel's reputation rather than diminishing it.
Old Man's War spawned a couple of sequels: The Ghost Brigades, and The Last Colony and Zoe's Tale, with the last two books describing the same events from different perspectives. So Paramount likely sees a possible franchise in the cards.
Here's the synopsis for Old Man's War:
Seventy-five-year-old John Perry joins the Colonial Defense Force because he has nothing to keep him on Earth. Suddenly installed in a better-than-new young body, he begins developing loyalty toward his comrades in arms as they battle aliens for habitable planets in a crowded galaxy. As bloody combat experiences pile up, Perry begins wondering whether the slaughter is justified; in short, is being a warrior really a good thing, let alone being human? The definition of "human" keeps expanding as Perry is pushed through a series of mind-stretching revelations.