Louis Leterrier To Direct Sci-Fi Disaster Movie 'G'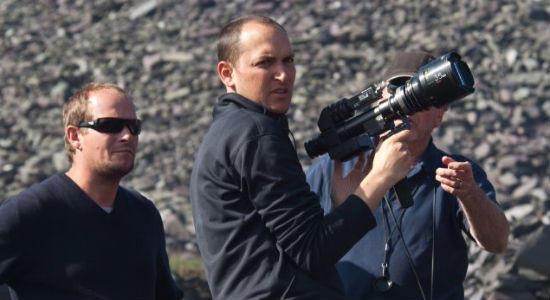 Clash of the Titans/The Incredible Hulk director Louis Leterrier has signed on to direct and produce the science fiction disaster movie G for Universal Pictures. What is it about? Good question... The plot is being kept tightly under wraps but Heat Vision says it has "shades of The Day After Tomorrow and Taken."
What does that mean? My guess on the limited knowledge we have on the project is that a man must avenge the kidnapping of his wife and daughter and prevent some evil bad guy from using a device which would alter Earth's gravity (G, get it?) and destroy the world... Yeah, lets hope its much MUCH better than the logline that I spent 60 seconds on. Pitch me! What do you think this sci-fi disaster film might be about?
Update: Apparently G is the new title for the project formerly known as Gravity, which is about "a father who has to search for his lost child as the world stops spinning and Earth begins to lose its gravity." Wow, I wasn't far off, was I? This shouldn't be confused with the other film titled Gravity (which explains the title change), being directed by Alfonso Cuarón – and starring Sandra Bullock and George Clooney.
The project is said to be based on an original idea of Management 360's Guymon Casady, who will produce with Mark Gordon via his MG360 banner. The good news is that Casady and Gordon don't yet have a script and are currently on the search for screenwriters to pen this epic tentpole movie. Wait, how can no writers be good news?
The plan is for Leterrier to direct G after he helms the magic-infused heist film Now You See Me, which has been described as "The Prestige meets The Town as a team of FBI agents hunts down a group of illusionists who perform miracle heists during their shows and shower the booty on their audiences." More info on that here.