Page 2: Back To The Future, Deadpool, John Landis, Harry Potter, Toxic Avenger, Emma Roberts, Doctor Who, Transformers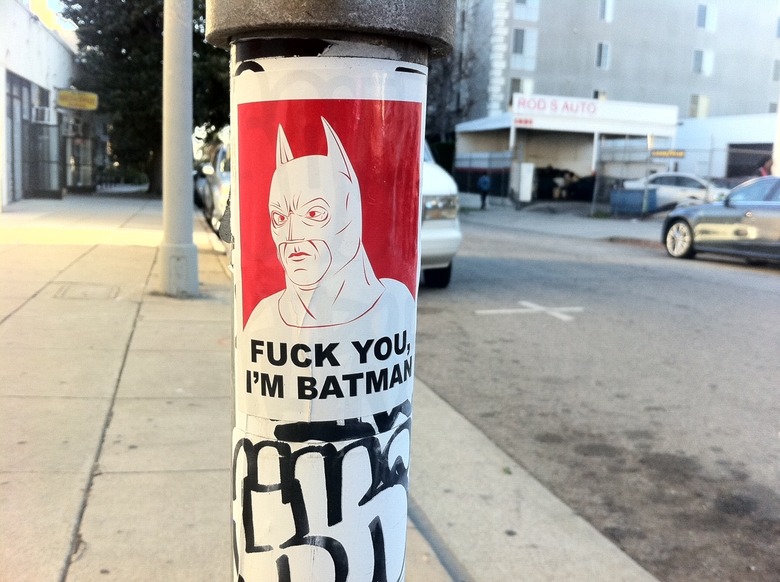 What is Page 2? Page 2 is a compilation of stories and news tidbits, which for whatever reason, didn't make the front page of /Film. After the jump we've included 37 different items, fun images, videos, casting tidbits, articles of interest and more. It's like a mystery grab bag of movie web related goodness. If you have any interesting items that we might've missed that you think should go in /Film's Page 2 – email us!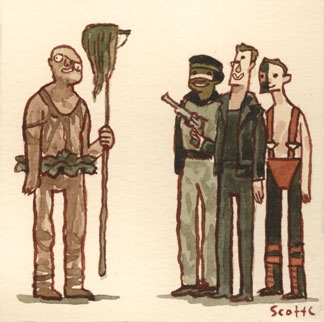 The latest edition of Scott C's "The Great Showdowns" series is The Toxic Avenger.
IFC lists The 50 Greatest Opening Title Sequences of All Time
In the latest edition of Trailers From Hell, John Landis provides commentary on the movie trailer for Beneath The Planet of the Apes.
Fox Searchlight has announced a June 17th 2011 release date for Homework.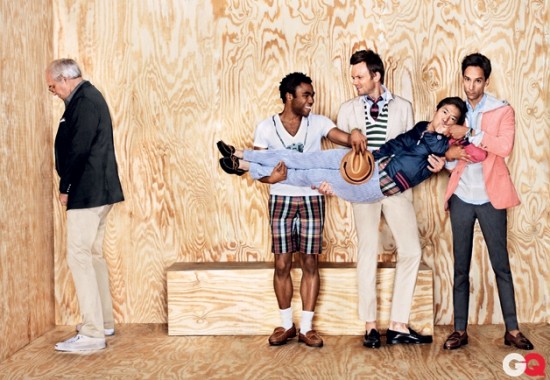 GQ has posted a batch of photos with the casts of Community, Mad Men, Friday Night Lights and more.Film.com explains why 3D movies look soooo dark.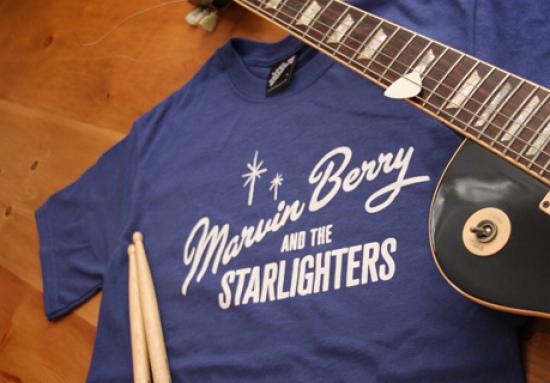 Last Exit To Nowhere has added a Back to the Future-inspired t-shirt – "Marvin Berry and the Starlighters".Entertainment Weekly lists the 25 Greatest Working Directors.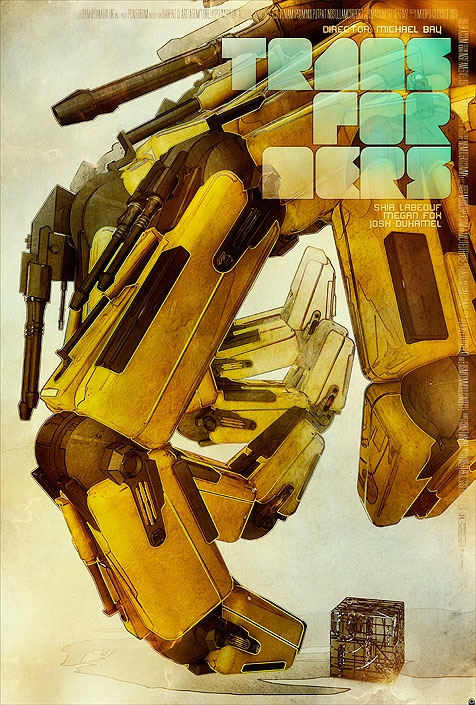 Tomasz Opasinski created this poster for Transfomers. [reelizer]Firefly returns to television, on the Science Channel beginning on Sunday, March 6th at 8:00pm ET. [sliceofscifi]
Due to the amount of graphics and images included in Page 2, we have to split this post over a BUNCH pages. Click the link above to continue the second page of Page 2.
LaughingSquid has posted a two-part 1958 Kodak Documentary on How Film is Made. Watch the first part embedded above.Empire Magazine lists 10 Things You're Guaranteed To See At This Year's Oscars
Jim Hill explains Why Walt Disney Feature Animation opted NOT to make "My Peoples"FilmoFilia lists Five Great Show Ideas for the Academy Awards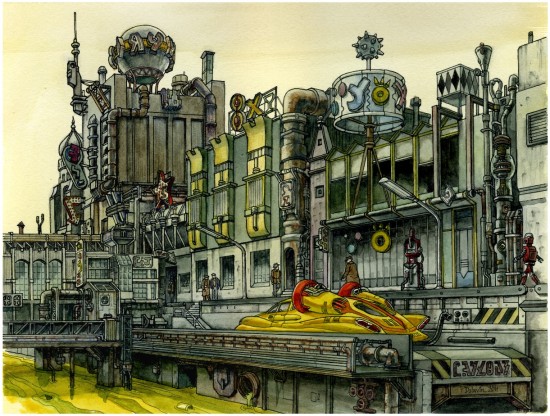 Check out some of the highlights from the upcoming private Lucasfilm Animation charity art auction. [super]
Incontention has posted their first part of their "The top 10 shots of 2010" list.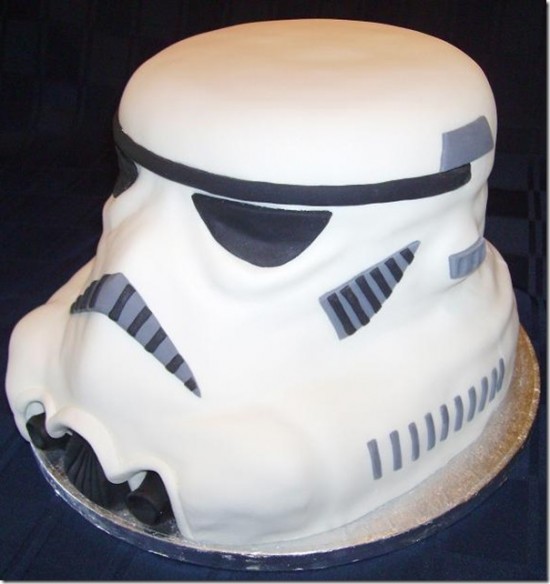 BetweenThePages has a collection of photos of Stormtrooper helmet cakes.The Hollywood Reporter explains Why the Studios Are Trusting Untested Directors for Major Jobs

ReelzChannel shows us what might happen if Deadpool hosted the Academy Awards.Kevin Smith gives encouragement to writers in his latest Smonologue.
Due to the amount of graphics and images included in Page 2, we have to split this post over a BUNCH pages. Click the link above to continue the third page of Page 2.
MTV and MEAN Supervideo are back with a new music video featuring "Go Outside" by Cults, and starring Emma Roberts ("Scream 4," "Valentine's Day") and Dave Franco ("Fright Night," "Charlie St. Cloud"). In the video, a man (Franco) obsessed with classic French films lives out his greatest cinematic fantasy when he embarks on a night of passion and thrills with the actress (Roberts) of his dreams.Blastr lists 9 terrifying vengeful movie angels who aren't that angelic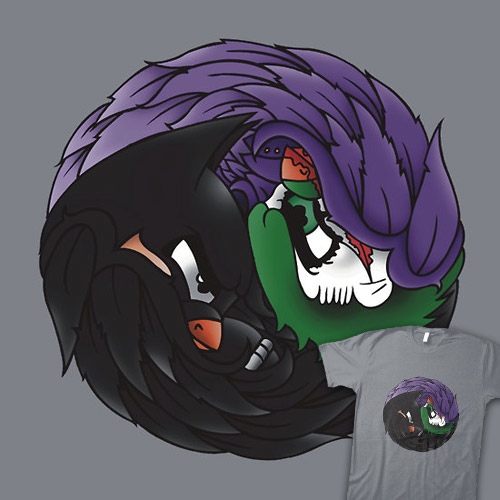 This Batman/Joker Yin Yang t-shirt is for sale on redbubble. [shirtoid]
ShortList lists 50 Useless But Genius Facts About Goodfellas.
Watch the trailer for a short film titled Andy Poyiadgi's Schizofredric, which won an audience favorite award at the Science Fiction and Fantasy Short Film Festival in Seattle. [io9]
Morena Baccarin (V) will have a guest-starring role on an upcoming episode of CBS' The Mentalist. [ew]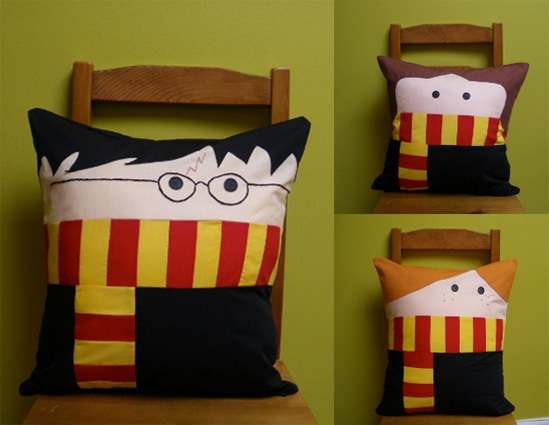 Kim Gadbois created these Harry Potter-themed pillows. [tdw]
On March 5th 2011, the Aero Theatre will be screening a 70mm print of the original Tron with a discussion following with writer-director Steven Lisberger, visual effects supervisors Richard Taylor and Harrison Ellenshaw, director of photography Bruce Logan, A.S.C., VFX computer animator Bill Kroyer and VFX crew member John Scheele. [facebook]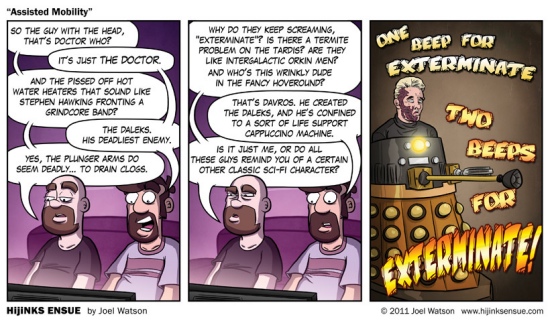 HijinksEnsue takes on Doctor Who.Fox Searchlight's Cedar Rapids will actually be screening in Cedar Rapids.
Due to the amount of graphics and images included in Page 2, we have to split this post over a BUNCH pages. Click the link above to continue the fourth and final page of Page 2.
Badass has premiered the movie trailer for Fubar: Balls To The Wall, the sequel to the 2002 Canadian cult classic mockumentary Fubar, which is set to premiere at the 2011 SXSW Film Festival.Dwayne McDuffie, the writer of the All-Star Superman animated adaptation and the Justice League Animated Series, has died. [AICN]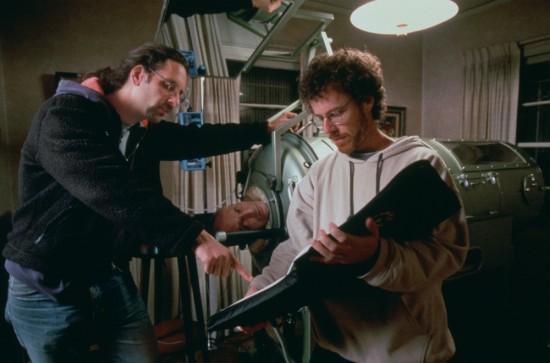 AICN has posted a cool behind the scenes photo showing the Coen Brothers at work on the set of The Big Lebowski.Film School Rejects has a drinking game for Due Date.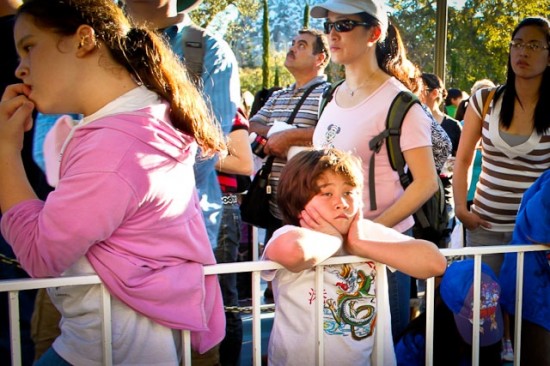 Someone has created a website which features photos of kids waiting in line at Disneyland, called The Waiting Is the Hardest Part. [boingboing]
James Nguyen, the director of the 2008 cult pic Birdemic, says he will be filming  Birdemic 2: The Resurrection in 3-D. [movieline]