'E.T. 2' Trailer: "ET-X: Extinction"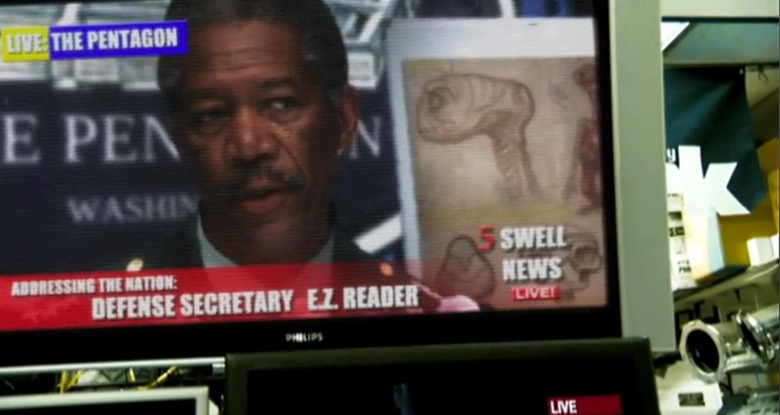 Those of you following along will recall that we posted a fan created trailer for E.T. 2 in Friday's edition of Page 2. That trailer was a mash-up of scenes from Steven Spielberg's War of the Worlds and E.T.
Christopher Campbell has discovered another fan created E.T. sequel trailer – this one is longer, more-fleshed out and better edited. Created by Robert Blankenheim and Derek Johnson Productions, the faux movie titled "ET-X: Extinction" and uses clips of grown up Drew Barrymore and Henry Thomas, as well as clips from other alien invasion and disaster movies — featuring an all star ensemble cast which includes Morgan Freeman, Bruce Willis and President Obama. Trust me, you want to check this one out. Watch the trailer now embedded after the jump. I've also included the War of the Worlds/ET mash-up for those who missed it.
ET-X: Extinction