D.J. Caruso Tweets That He's Directing 'Preacher'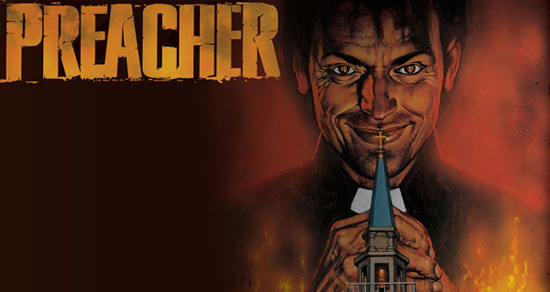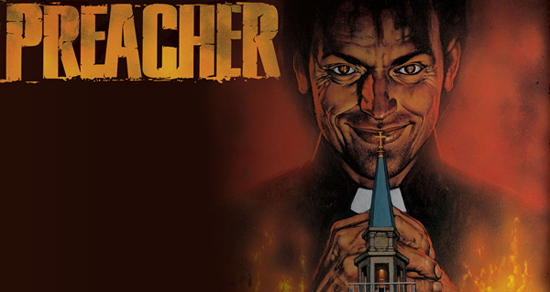 Despite the poor box office and critic reception on his latest film, I Am Number Four, director D.J. Caruso (Disturbia, Eagle Eye) recently tweeted the following:
My deal just closed on Preacher. Going back to the dark side and pretty f***ing pumped!
Whoa! Someone is actually going to make a film version of Preacher. This fits in with the rumor Peter ran last week, saying that Caruso was in talks to direct the big screen adaptation of the famous, dark, Garth Ennis-written, Steve Dillon-drawn Vertigo comic book series. It appears he's now locked the role down. Read more after the jump.
The Film Stage first alerted us to Caruso's tweet, though it ran late last night. But with only 50 followers as of press time, it makes sense. Who knew D.J. Caruso was on Twitter? @deejaycar.
Caruso actually commented on the film last week but didn't give any idea that he was so close to actually directing it. In an interview with spinoffonline, he said the following:
I love the Wild West, man. I really love Preacher. It's fantastic. I think that's what would sell me [on taking on a comic book project again]. I don't know if this is still what's going on with it, but Sam was going to direct it, Sam Mendes, and John August was writing the screenplay.
As previously reported, Preacher was set up at Columbia several years ago with Oscar-winner Sam Mendes set to direct from a script by John August with Neil Moritz producing. Other directors such as Joe Carnahan and Darren Aronofsky were also discussing the film.Preacher ran for 75 issues from 1995 to 2000 and told the awesome, bad ass story of an ex-preacher named Jesse who is fed up with Faith and goes on a quest to find God and give him a piece of his mind. Here's the official plot description from the comic book:
Here's a book guaranteed to offend a bunch of people, not only because of its profuse profanity and graphic violence, but because it's the epitome of iconoclasm. Like a brutal accident, you can't watch but you can't turn away. The story follows an ex-preacher man, Jesse, who has become disgusted with God's abandoning of His responsibilities. So Jesse starts off into the wilds of Texas with his hitman girlfriend and new best friend (a vampire) to find God so that he can give Him a piece of his mind. Despite its superficial perversity, this book contains what may be the most moral character in mainstream comics. A cult hit in the making. Fans of Quentin Tarantino take note.
We'll seek out more confirmation on this as the day continues but, as of now, what do you think? Personally, I'm kind of psyched/worried that an adaptation of such an amazing series might actually see the light of day.