Watch The Sofia Coppola-Directed Miss Dior Cherie TV Commercial Starring Natalie Portman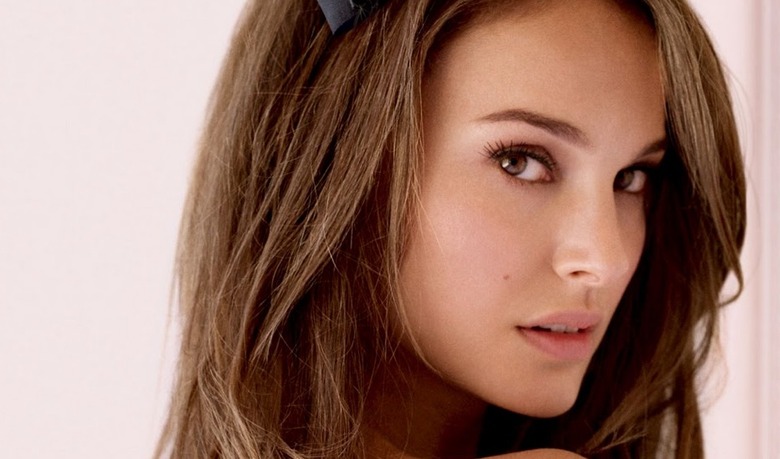 While it's not that unusual for big-name directors to do commercial work on the side, there seems to be something about fragrance ads in particular that really draws them in. ("Bucketloads of money" is definitely part of it.) A new ad for the Miss Dior Cherie fragrance has premiered online, directed by Sofia Coppola and starring "brand ambassador" Natalie Portman. It looks like typical perfume ad stuff, with Portman lounging around attractively and making out with Tetro star Alden Ehrenreich and generally acting in a manner that only a person in a fragrance commercial would act — but it is pretty. Watch it after the jump.
Love or hate her, there's no denying Coppola has an eye for beauty. With Portman as her subject and Serge Gainsbourg and Jane Birkin's "Je T'aime Moi Non Plus" as her soundtrack, there was no way this ad was going to be anything but gorgeous. The obvious keywords here are "sexy" and "sweet," and Coppola hits both those themes perfectly. I'm a little disappointed, though, that this commercial doesn't feel very special. For the most part, this just looks like an above-average example of every other perfume ad aimed at a youthful, feminine consumer.
The Portman ad is Coppola's second time working with Dior. Back in 2008, she shot a commercial for the same fragrance, sans Portman. Coppola is one of a long, long list of notable directors who've shilled for high-end scents, including David Lynch, Frank Miller, Chris Cunningham, Guy Ritchie, Martin Scorcese and Baz Luhrmann. ThePlaylist reports that the next name to be added to this list will be Darren Aronofsky, who will be reuniting with Black Swan star Vincent Cassel for Yves Saint Laurent's La Nuit de L'Homme. And regular Coppola collaborator Kirsten Dunst has recently been announced as the face of Bulgari's Mon Jasmin Noir, so perhaps we'll be seeing a Dunst-Coppola ad in the months to come.
If you're curious about the making of this campaign — or just like looking at photos of Portman — check out our gallery of behind-the-scenes stills (photos via Catwalk Queen).