Tom Hardy Talks About Bane In 'The Dark Knight Rises'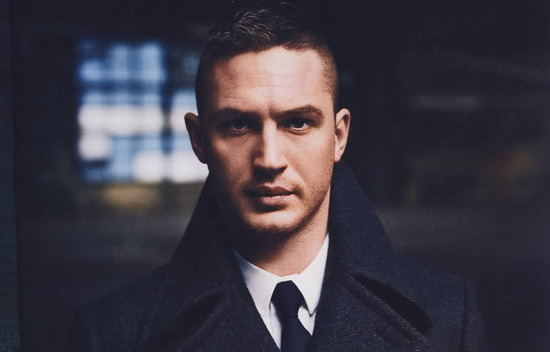 One of the big casting surprises of the year came early on, when it was announced that Tom Hardy would play Bane in The Dark Knight Rises. The character is known to hard-core fans as a smart, cunning adversary to Batman, but many see Bane only as a drug-fed musclebound gorilla in a Luchador mask. (Which is exactly what he was in a brief appearance in Joel Schumacher's Batman and Robin.)
Now Tom Hardy has spoken briefly about the role. The fact that he says this Bane will be rather different will probably (not) shock you to your very core.
The DailyBlam relates that the actor appeared on Alan Carr's show in the UK. (The episode is not yet online, but will likely be available after the show repeats on Wednesday.) The site transcribed the portion of the conversation that pertains to The Dark Knight Rises. After a bit of joking about Batman and Robin, Mr. Hardy is asked if he'll have to wear Bane's 'gimp mask,' and replies,
Well, only if I feel like it. No. Again Chris Nolan will revisit that territory entirely. I wouldn't go by that at all. Plus, that's a lot of weight to put on and I've gotta start shooting in May so I'm gonna go pack up to about 13 – 14 stone [198 lbs]. I'm 12 [168 lbs] and a bit now so I've got 3 months to do that.
Not the most revealing quote, exactly, especially as it really does little more than echo what anyone who has seen the last two Christopher Nolan Batman films had already assumed: namely, that his version of Bane would not be anything like Joel Schumacher's. Good to have it firmly stated by the actor, though.
EDIT: BatmanNews did a good deed and uploaded the relevant portion of the show to YouTube. Here's the embed.