Kevin Costner In Talks To Play Jonathan Kent In Zack Snyder's 'Superman'? [Updated]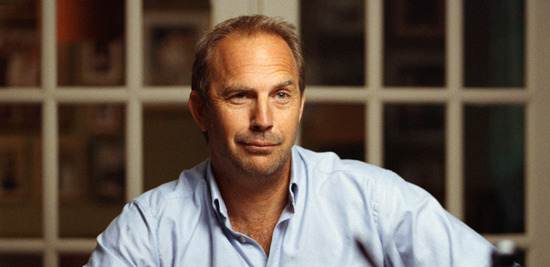 UPDATE: Latino Review reports that Kevin Costner would play Jonathan 'Pa' Kent. That was one of the few roles for which Kevin Costner seemed like a logical choice. Seeing him play a villain could have been a lot of fun, but Pa Kent will play solidly to his strengths and image. Original article follows.Zack Snyder and company are reportedly very interested in casting Mr. Dances With Wolves, Field of Dreams and Bull Durham himself -  Kevin Costner – in a key role in their upcoming Superman reboot starring Henry Cavill. Read more after the jump.
Here's the exact quote from Deadline:
I'm told that there is heightened interest in Kevin Costner for a key role in the Superman reboot that is being directed by Zack Snyder for Warner Bros and Legendary Pictures. Henry Cavill was recently set in the Man of Steel role. I'm not exactly sure what role Costner is likely to play....
There are several roles that immediately come to mind: Jonathan Kent, Perry White, Lex Luthor, General Zod, though none of those characters are even confirmed to be in the film as of yet.
Obviously, we'll follow this story as it develops but I think it would be pretty awesome to see Costner in a superhero movie. He's been sort of off the radar recently, quietly working in smaller or critically panned films (The Guardian, Swing Vote, The Company Men, etc.) but he's still a big name and would be a huge addition.
There were already rumors that Snyder was thinking outside of the box for the casting of the film – he was reportedly interested in Lindsay Lohan for one of the key female roles in the film – so while the fact that Costner's name is being floated is certainly a surprise, it's not totally out of the realm of reality.
Out of those four characters I mentioned above, I think I'd most like to see Costner harness his inner bad-ass and play a villain like Luthor or Zod. Thoughts?