Rutger Hauer Cast As Van Helsing In Dario Argento's 'Dracula 3D'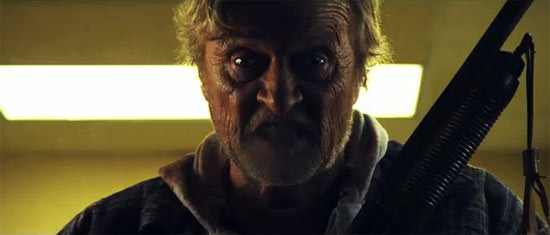 What a great turn of events if Hobo With a Shotgun proved to be a career resuscitation for Rutger Hauer. Though he has worked steadily for the last few years, his last really high-profile roles were in 2005, in Sin City and Batman Begins. But Hobo With a Shotgun gave him some new life at festivals, and he had a notable role in The Rite. Now the latest film to bring him into the fold is Dario Argento's Dracula 3D, in which the actor will reportedly play Van Helsing.
Granted, it has been years since Dario Argento made a film worth watching (maybe The Card Player in 2004) and far longer since he made a really good film. (Let's call that Opera in 1987.) Factor in yet another take on Dracula and the fact of it being 3D, and Rutger Hauer is looking like the only good aspect so far.
But I can't not watch a new Dario Agento film, even when I know that I'm likely to be disappointed. I would very much like to see the Dario Argento of 1977 making a film in 3D — imagine Suspiria shot in the format. As experimental as Mr. Argento was there, the results could have been fun. (Though that's not a hint for David Gordon Green and the proposed remake.) So let's see what the rest of the cast ends up looking like for Dracula 3D. Perhaps there will be other surprises to tantalize those wary of modern Argento. [Twitch]