Rob Zombie Talks 'The Lords Of Salem,' Calling It "The Bleakest Of All My Films"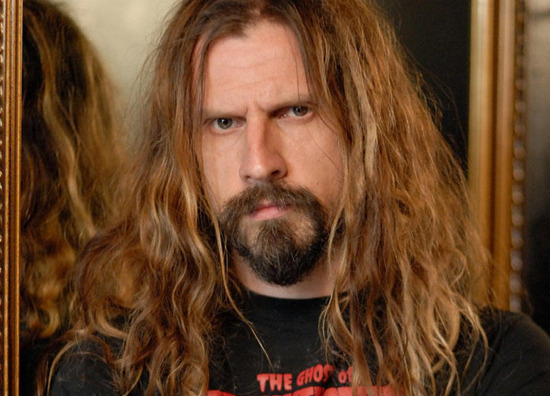 Rob Zombie's new film The Lords of Salem, was recently given an official announcement, and shooting should get underway on the picture in mid-April, after the director has a chance to finish up his latest concert tour and really dig into pre-production duties.
After one recent concert appearance he was thrown a few questions about The Lords of Salem, and his answers offer up a lot of new info about the film.
Empire talked to Rob Zombie, who said this is an idea he hatched some time ago:
Like a lot of my ideas, I had this one a long time ago... but it was never the right time to make it. Eventually it spun off into a song but there were still no plans to turn it into a movie until the Paranormal Activity guys [Oren Peli, Steven Schneider and Jason Blum] approached me and wanted to do something. I didn't have any specific plans, but I mentioned Lords of Salem and they really latched onto it.
But what is the film actually about? It begins with a prologue set in 1692 before jumping to the modern aspects of the story.
There were twenty people that everyone knows about – obviously all innocent – executed as witches in Salem. The basic premise of the film is that there were a further four who actually were witches, who were killed secretly, and vowed one day to return to wreak havoc on Salem's descendants. That's when the movie jumps ahead to the present day and things start to go wrong...
He also says this may be the 'bleakest' of all the films he has made, which actually makes me fear the film a bit. That's a good thing. The Halloween films were bleak, but not in the same distressing manner as The Devil's Rejects. While 'bleak' isn't necessarily a lofty goal for a filmmaker, it certainly seems to be Rob Zombie's most comfortable mode. Besides, I'm hoping for a film that can be used as a positive touchstone when discussing his film work, so that we can give The Devil's Rejects a break for a minute.
After The Lords of Salem Rob Zombie still hopes to make his grindhouse-y biker film Tyrannosaurus Rex, and would also like to make a Western. But he jumped at the chance to make The Lords of Salem because the financing was there, and he could get going quickly while retaining creative control. When you find people like the Paranormal guys who are super-enthusiastic and super-cool and ready to put up the money for something, you'd be out of your mind to turn them down," he says.
Here's the song, 'Lords of Salem,' which is based on the same ideas that led to the film.