'Apollo 18' Trailer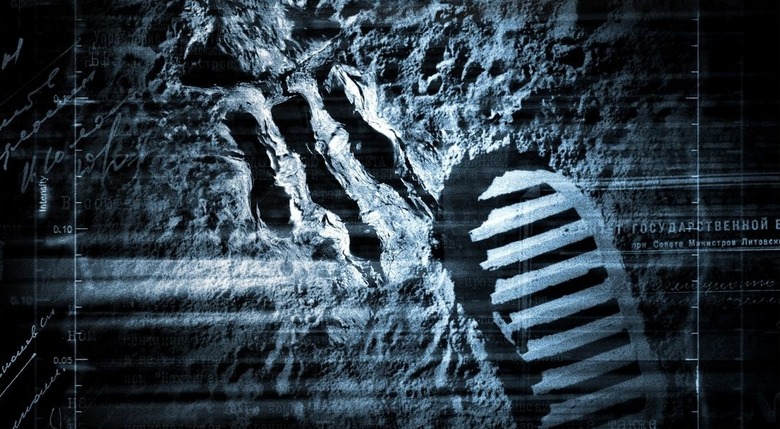 Dimension Films have released the movie trailer for Gonzalo López-Gallego's sci-fi horror thrillerApollo 18, a film about "the real mission to space in the 1970's that was canceled by NASA." Produced by Night Watch/Wanted director Timur Bekmambetov, the subtitle on the movie poster is "There's a Reason We've Never Gone Back To The Moon." NASA insists that Apollo 18 never happened but some conspiracy theorists believe that the Department of Defense and NASA launched a covert mission to the moon in 1972. Bob Weinstein cam aboard to finance the film after Bekmambetov showed him footage that was supposedly shot by the Apollo 18 crew.
Looks creepy, and the first person perspective stuff reads almost like Paranormal Activity meets Alien, but set on the moon. Watch the trailer embedded after the jump. Please leave your thoughts in the comments below.
Watch the trailer in High Definition on Apple.
Synopsis:
Officially, Apollo 17, launched December 17th, 1972 was the last manned mission to the moon. But a year later, in December of 1973, two American astronauts were sent on a secret mission to the moon funded by the US Department of Defense. What you are about to see is the actual footage which the astronauts captured on that mission. While NASA denies its authenticity, others say it's the real reason we've never gone back to the moon.
Apollo 18 will hit theaters on April 22nd, 2011