Page 2: Weekend Edition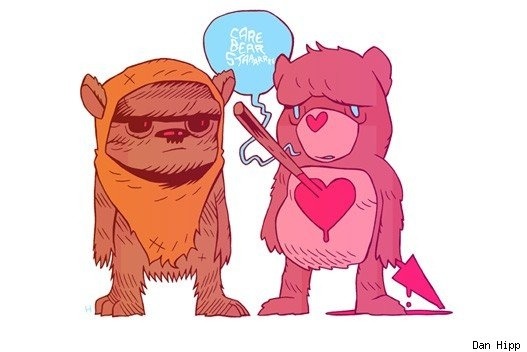 What is Page 2? Page 2 is a compilation of stories and news tidbits, which for whatever reason, didn't make the front page of /Film. After the jump we've included 31 different items, fun images, videos, casting tidbits, articles of interest and more. It's like a mystery grab bag of movie web related goodness. If you have any interesting items that we might've missed that you think should go in /Film's Page 2 – email us!
Header image: Dan Hipp created this piece: "Ewoks vs. Care Bears" [moviefone] (thanks to /Film reader Lascelles L)
[No photo]
FilmStage has set photos from Steven Soderbergh's Contagion.Tim Allen has officially come onboard ABC's comedy pilot, originally titled Man Up and then renamed to The Last Day of Man, now untitled, written by Jack Burditt. [deadline]
Watch the music video for A.R. Rahman feat. Dido, "If I Rise", for the movie 127 Hours.
Vulture has a great editorial on Community's Chevy Chase Problem.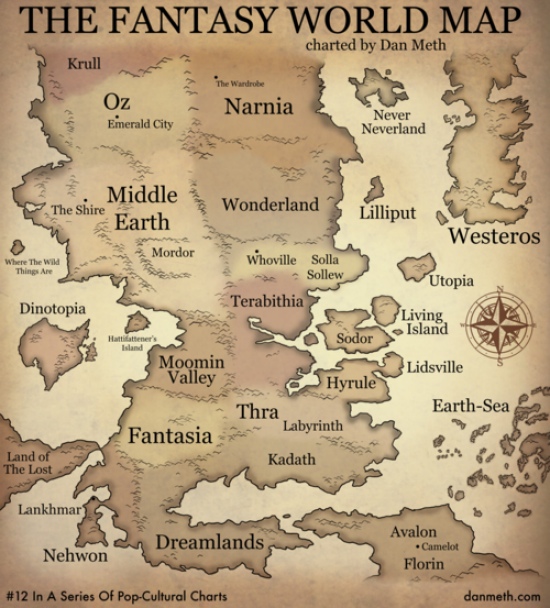 Dan Meth has created this map of the many fantasy lands in one world.
Actor/star Joshua Jackson calls on fans to help save the television series Fringe. [sliceofscifi]
Movieline has premiered the movie trailer for Bob and the Monster, a documentary that "follows outspoken indie-rock hero Bob Forrest, through his life-threatening struggle with addiction, to his transformation into one of the most influential and controversial drug counselors in the US today."GQ claims that Top Gun was the beginning of the end of modern cinema, in an editorial titled The Day The Movies Died.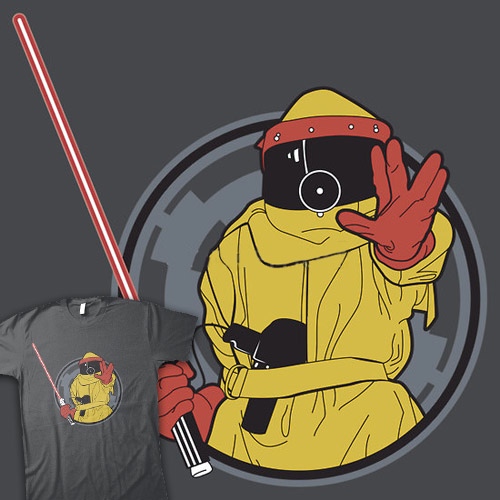 This Back tot he Future/Star Wars mash-up t-shirt "Vader from Vulcan" is available on RedBubble. [shirtoid]
Freestyle Releasing, will distribute Kevin Munroe's comic book adaptation Dylan Dog: Dead of Night, in theaters on April 29th 2011. [bloodydisgusting]
Due to the amount of graphics and images included in Page 2, we have to split this post over a FEW pages. Click the link above to continue the second page of Page 2.
Watch the first video clip from Duncan Jones' Source Code. [collider]
Nerve lists The Ten Greatest Oscar Acceptance Speeches of All Time.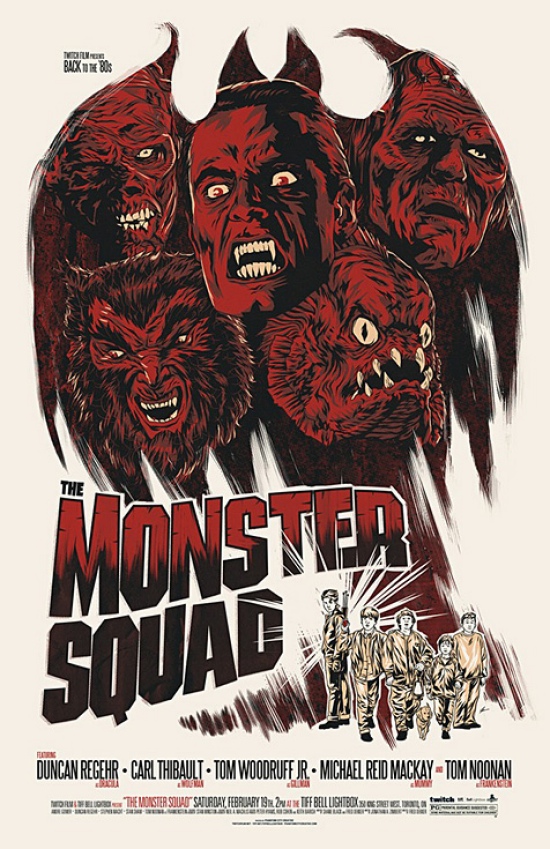 Phantom City Creative created this poster for The Monster Squad. [reelizer]
Patrick Wilson will star in CBS' untitled Susannah Grant supernatural medical drama pilot wich Jonathan Demme is directing. [deadline]E! Online has a scene from Matthew McConaughey's The Lincoln Lawyer.
CBS has added all 22 episodes of the Star Trek: The Animated Series online at StarTrek.com. [geeksofdoom]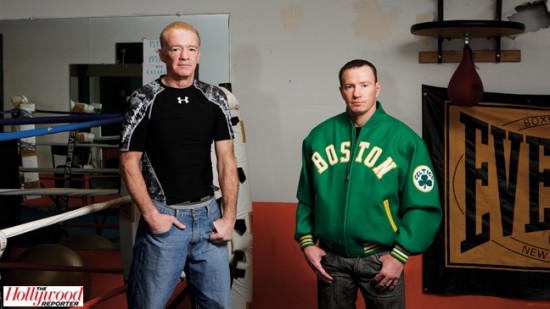 The Hollywood Reporter has a great 12 photograph series depicting the real people and real locations of The Fighter, in real life.Neil Patrick Harris is in talks to direct an untitled Peter Knight CBS comedy pilot. [variety]
ABC allows viewers to go backstage at the Oscars with your iPad. [Mashable]
Paramount Pictures has posted a open casting call for Josh Schwartz' Halloween adventure-comedy Fun Size (2010 Black List scriot) on Facebook.
Due to the amount of graphics and images included in Page 2, we have to split this post over a FEW pages. Click the link above to continue the second page of Page 2.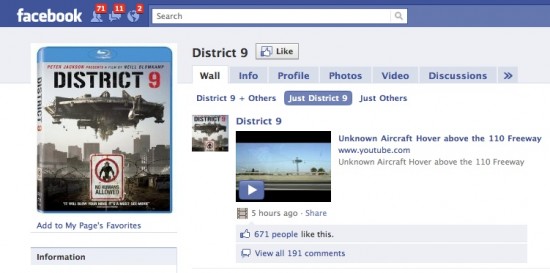 Sony have posted that Battle: Los Angeles viral clip of a spaceship over LA's 110 freeway on the District 9 facebook page. Seems a bit like a deceptive marketing bait and switch ploy.
Entertainment Weekly has two of those annoying one entry per page slideshows listing the 29 Female TV Characters You'd Date and the 25 Male TV Characters You'd Date.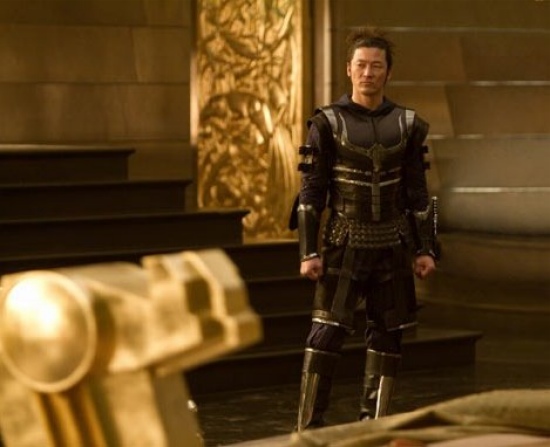 Check out this new photo of actor Tadanobu Asano as Hogun The Grim in Marvel's Thor. [cbr]
FirstShowing's Cate Hahneman takes a look at Aaron Sorkin's Oscar-nominated screenplay for The Social Network.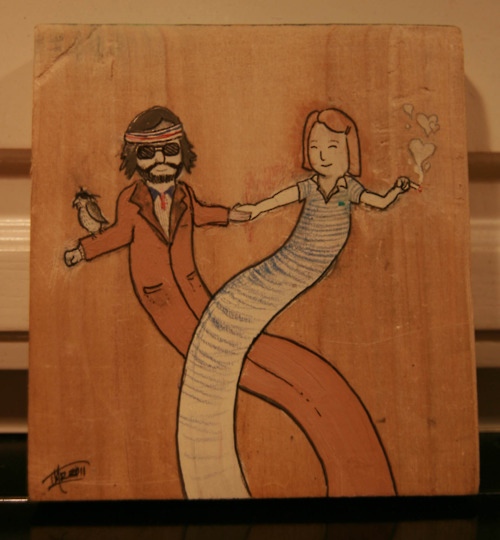 /Film reader Taylor Dubose created this Royal Tenenbaums-inspired piece.
When asked if she would appear in Joss Whedon's The Avengers, Christina Hendricks told MTV: "I've seen him recently as he's preparing for it and I don't think there's a role for me in this project. But I hope to work with Joss in the future because he's fantastic and really easy to work with and a friend. So not on this one..."
/Film reader Ryan sends over Julian Smith's super awkward interview with James Cameron.
Fox Animation and Ice Age franchise director Carlos Saldanha will be bringing the 1936 children's book The Story of Ferdinand by Munro Leaf (with illustrations by Robert Lawson) to the big screen. [vulture]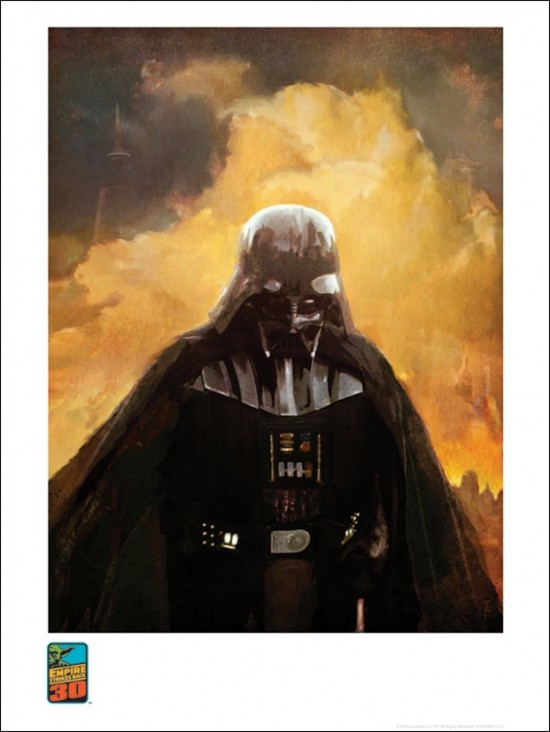 The Empire Strikes Back 30th Anniversary Artwork Collection concludes with artist Paul Allan Ballard's "The Departure" — 100 limited edition prints available now at StarWarsShop.
Director DJ Caruso tells JustSoYouKnow how he used iPads to make I Am Number Four:
"David Lee, our gaffer, and I got ours first. I got it, I don't want to say as a toy, but then I realized about a week into prep that my storyboards were coming on it, my previs was on it, my script was on it, I don't carry my script anymore. I started getting emails from two of my storyboard artists who work in Los Angeles and I have this application where I can mark up the boards — I'm a terrible drawer — and I can mark up the boards and send them back. It just became this amazing production tool." ... "Our gaffer, we have this lumen that's on Number Four's hand, he controls the lumen, he controls the lighting and everything is run from his iPad." ... "Well I think people who are making movies now, I can't imagine they're not doing it [using the iPad] because, I've got to tell you, I've got every previz thing on there, I have every storyboard on there, I have every script and every script note," he said. "I make my shot list on there and from that shot list I just send it... it's become an amazing tool and I never would have thought it would have kicked in that fast. In fact, I talked to Steven, because I was sending him something from my iPad and he sent something back from his iPad and I thought, 'Oh you got one!' and he's like, 'Yeah.' and I told him all these things I was using and he was like, 'Which apps do you have?' so here you are sending back which apps you have to Steven Spielberg. everyone's starting to use it because it really is an amazing tool."