Casting Bits: Steve Carrell In 'Great Hope Springs;' Eddie Redmayne In 'Hick;' 50 Cent In 'Freelancers'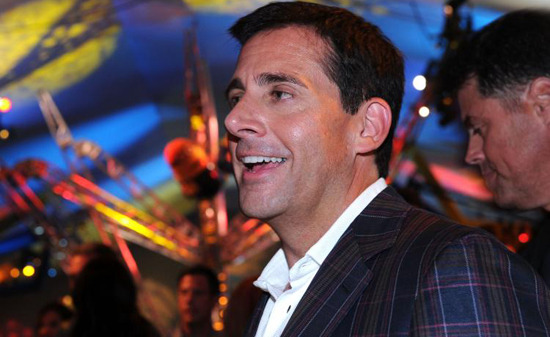 Meryl Streep is making another movie with her The Devil Wears Prada director David Frankel: Great Hope Springs, in which a couple enlists a therapist to save their fading 31-year marriage. Meryl Streep is one half of the couple, with the actors playing her husband yet to be announced.
Now it looks like Steve Carrell will be the therapist. We don't know the tone of the film, but this casting certainly suggests a fairly comic approach. On the surface it seems like this is a role that would be great for Mr. Carrell, especially with Meryl Streep to play against. While the basics don't sound outrageously appealing, the notion of those two verbally sparring definitely does. [Deadline]
After the break, Chloe Moretz gets company in Hick and 50 Cent becomes a cop.
In Page 2, Peter recently mentioned that Blake Lively had joined the cast of Hick, which already included Chloe Moretz. Now Eddie Redmayne has signed on, too. Derick Martini directs the film, which adapts the Andrea Portes novel about a 13-year old Midwest runaway who heads to Vegas; the author also wrote the script.
According to Variety, "Lively will play a grifter who meets Moretz's character on the road and takes the girl under her wing. Redmayne would play another loner who tries luring Moretz away and also shares a past with Lively."
Finally, Curtis '50 Cent' Jackson is continuing his headlong dash towards an Oscar by signing on to the film Freelancers, which will be directed by Soul Plane's Jessy Terrero. He'll be " the son of a slain NYPD officer who joins the force and welcomed by his father's former partner into the ranks of his vice crime task force — and on to a team of rogue Gotham cops." [Variety]