Page 2: E.T. 2, James Franco, Wonder Woman, Natalie Portman, The Myspace Movie, The Walking Dead, Troll 2
What is Page 2? Page 2 is a compilation of stories and news tidbits, which for whatever reason, didn't make the front page of /Film. After the jump we've included 30 different items, fun images, videos, casting tidbits, articles of interest and more. It's like a mystery grab bag of movie web related goodness. If you have any interesting items that we might've missed that you think should go in /Film's Page 2 – email us!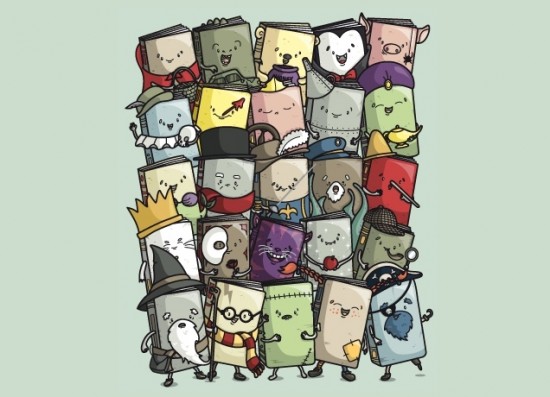 Threadless has brought back Maxim Cyr's Storytellers t-shirt design.Unknown director Jaume Collet-Serra says he left the door open for a possible sequel: "That's up for the audience to decide. It's a possibility." [thr]E.T. has returned... and he's pissed! Check out this mash-up of E.T. and War of the Worlds. Thanks to /Film reader Joe Chip for the tip.Short List takes a look at movies with the most nonsensical twists.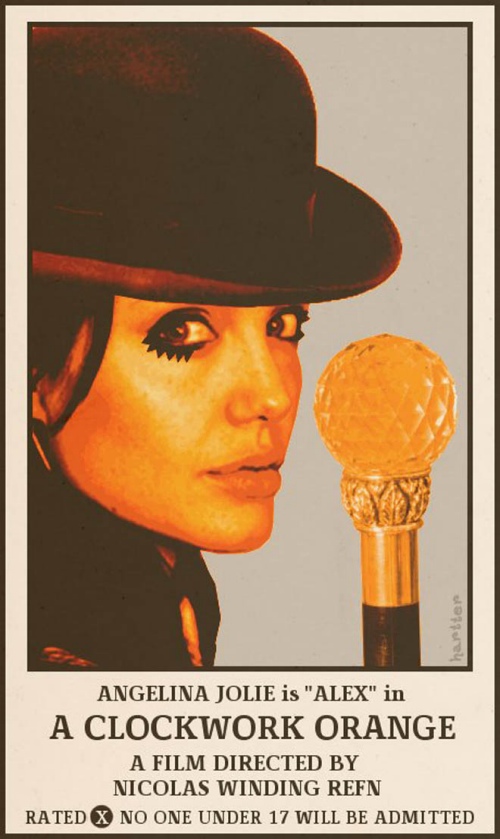 WiReD has a batch of fantasy casting movie posters which re-imagine classic sci-fi films.
Starting on March 1st 2011, fans can submit their questions to the cast and filmmakers of X-Men First Class via Twitter and Facebook, and each week a new cast member or filmmaker will answer them on the X-PERTs page.
Watch Natalie Portman train for Black Swan in this behind the scenes featurette.
Mashable theorizes How Social Media Helped Toy Story 3 Win at the Box Office.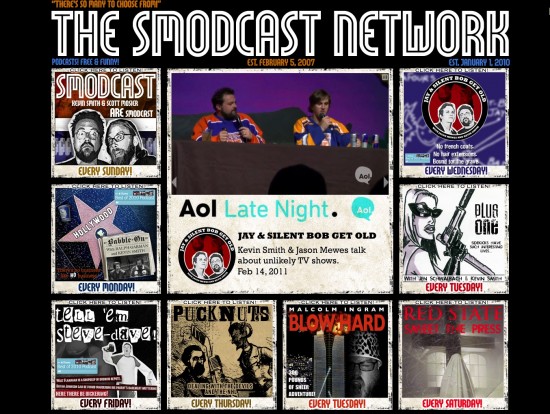 Kevin Smith's Smodcast network has a new website design.The Daily Beast lists Top 10 Most Played-Out Movie Franchises.
Due to the amount of graphics and images included in Page 2, we have to split this post over a FEW pages. Click the link above to continue the second page of Page 2.
Tonight I'm Frakking You: A geek fantasy comes to life when one lucky nerd finds himself in Sci-fi's hottest nightclub with every girl you'd ever want to frak. Starring Kunal Nayyar, Matthew Brian Brown, Alessandra Torressani, Amy Okuda, Richard Hatch and Chad Vader.
Telltale Games confirms a video game for The Walking Dead. [ign]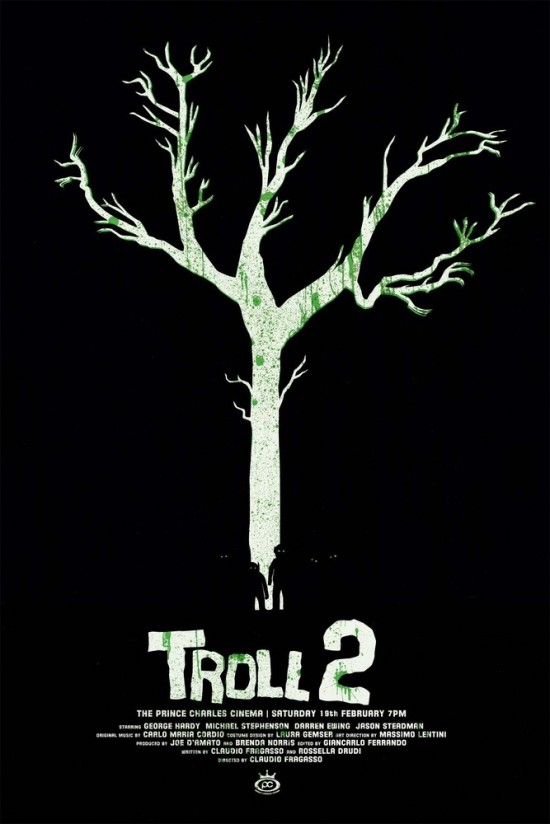 Check out Lloyd Stas' poster for Troll 2, created for The Prince Charles Cinema double feature. On sale Saturday.
The Chonicles of Narnia executive producer Perry Moore was found dead in SoHo home after apparent overdose. [nydailynews]io9 posted an audition tape of Death Race 2's Tanit Phoenix auditioning for the role of Diana Prince in the Wonder Woman TV series.IGN has published the 2011 Endangered TV Series List which includes Chuck, Fringe, V, Community and more.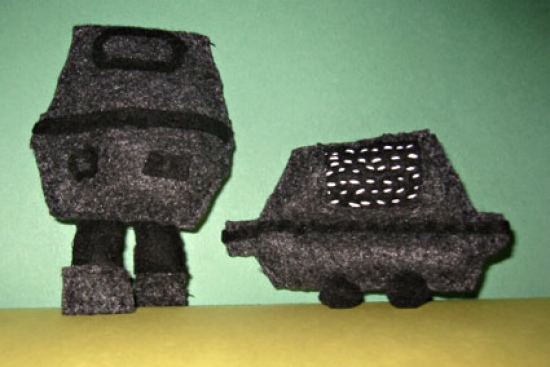 Bonnie Burton shows you how to create a Star Wars mouse droid for your cat to play with.James Franco is now on Twitter.
Watch The Backwater Gospel, an animated short film which was the Bachelor film project 2011 from The Animation Workshop.
As long as anyone can remember, the coming of The Undertaker has meant the coming of death. Until one day the grim promise fails and tension builds as the God fearing townsfolk of Backwater wait for someone to die
Moviefone lists 10 Children's Movies That Won't Bore Adults.
Due to the amount of graphics and images included in Page 2, we have to split this post over a FEW pages. Click the link above to continue the second page of Page 2.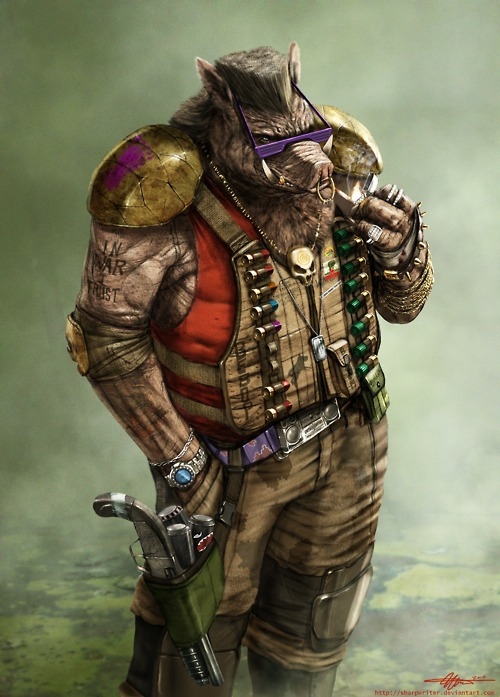 Jason Heuser created this illustration of Rocksteady from Teenage Mutant Ninja Turtles. [highdef]Leelee Sobieski has been cast in Robert De Niro's Rookies pilot for CBS. [wrap]
Watch this awesome stage performance of actor Taichi Saotome sword fighting with his own shadow.
Steve Carell is in talks to star with Meryl Streep in the David Frankel-directed Great Hope Springs. [deadline]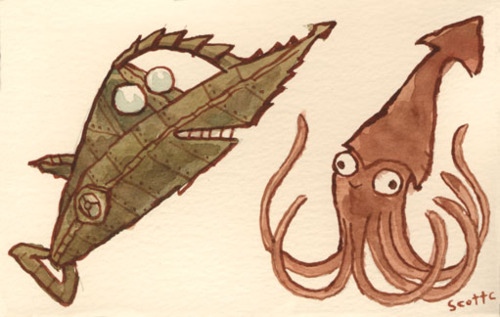 Scott C's latest addition to his Great Showdown series is a piece inspired by 20,000 Leagues Under the Sea.Ropes of Silicon lists Five Suggestions for Arnold Schwarzenegger's Movie ComebackTom Anderson tries to connivence David Fincher to make The Myspace Movie. [laughingsquid]Io9 lists 10 Scifi and Fantasy Foods I'd Sink My Teeth Into.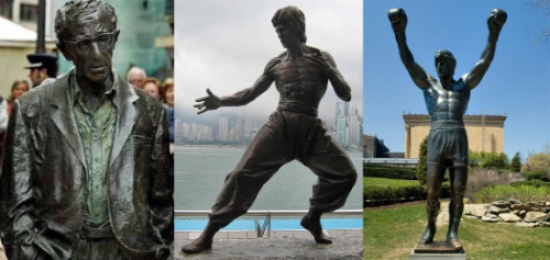 In Honor of the Potential Robocop Statue: Movieline lists 9 Movie-Related Statues That Already Exist
Screenjunkies lists 9 Other Robots Who Deserve Their Own Statue.