Louis Leterrier To Direct Heist Film 'Now You See Me'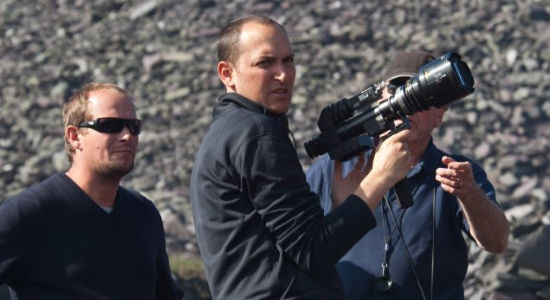 After a string of increasingly popular hits culminating in 2010's Clash of the Titans, Louis Leterrier has fashioned himself into quite the sought after director. He was in talks for X-Men First Class, Fantastic Voyage, would love to do Y: The Last Man and is attached to direct a film called Gravity. All of that is about to be put on the back burner, though, because Leterrier is attached to direct a magic-infused heist film called Now You See Me. Think The Prestige meets The Town as a team of FBI agents hunts down a group of illusionists who perform miracle heists during their shows and shower the booty on their audiences. The script is by Boaz Yakin and Edward Ricourt and it'll be produced by Star Trek and Transformers writers Roberto Orci and Alex Kurtzman. Read more about the project after the jump.
The Playlist exclusively broke the news of Leterrier's attachment to this film and though he did confirm that he'd be working on the movie, all he would say was the following:
It's amazing. Only great people involved.
Thanks Lou.
In all seriousness though, after the recent news of all the sequels that Hollywood is pumping out, it's nice that Leterrier – who himself has been one for sequels and remakes – is embracing an original concept, and a fun one at that. I love the idea of combining magic with robbery, especially since I'm pretty much a sucker for anything in either genre. Plus this concept even has a little Robin Hood infused into it. It all sounds good to me.
While Leterrier's last two films, The Incredible Hulk and Clash of the Titans, were financial hits, they were pretty much demolished by fans. Do you think he's going to get back to his Transporter roots with this flick or are you worried that he's becoming a bit too dependent on effects?