'Harry Potter' Screenwriter Steve Kloves Rewriting 'Akira'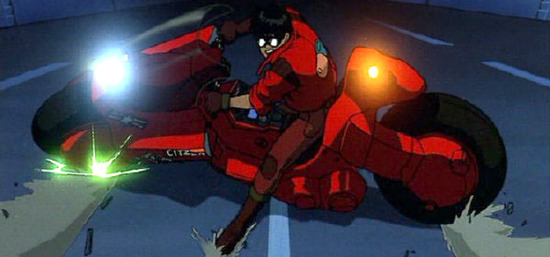 There has been a lot of small news of late on the Warner Bros. remake of Akira, which will be directed by Albert Hughes and produced by he and his brother Allen for Appian Way and WB. James Franco, Mila Kunis and Brad Pitt were reportedly all offered roles, and WB seems keen on casting a big name in the lead.
Now there is word — and this is the most reliable report we've had on the film so far — that Harry Potter screenwriter Steve Kloves is going to polish the script written by Albert Torres (Henry Poole is Here).
Variety has the news, but doesn't offer much else — there is no budget, cast or start date. Previous script drafts were by Mark Fergus and Hawk Ostby and Gary Whitta, but all evidence is that the Albert Torres draft remains in play, and that is what will be polished.
Steve Kloves is potentially a very good hire, though 'polish' suggests he isn't doing a lot of structural work. After his Harry Potter adaptations (he wrote all but the fifth film) he might be well equipped to cut down the script to (a) better manage the rather sprawling narrative scrope and (b) achieve a manageable budget.
Budget is the thing that is working against the film right now. In short, it'll cost a mint to create a massive rebuilt megalopolis (Neo-Manhattan, standing in for the Neo-Tokyo of the manga and anime) and achieve the huge-scale effects that result when psychokinetically-powered characters wreak havoc on said city.
Akira is never going to be a cheap movie, but it might be a cheaper one, which could ease up on the studio's desire to cast global stars. Brad Pitt, far too old and not at all suited for the job, was reportedly offered the lead role of rebellious young biker Kaneda. He is said to have passed, but if that's the sort of thinking powering development right now then the film has the deck stacked against it. Maybe that's for the best. Buy the manga, watch the anime and move on. (And, for what its worth, Albert Hughes is said to be looking for the right actors for the roles, not the brand awareness. But if the budget is huge he could very well not get his way.)