'Something Borrowed' Trailer – A Kate Hudson Movie Like All The Other Kate Hudson Movies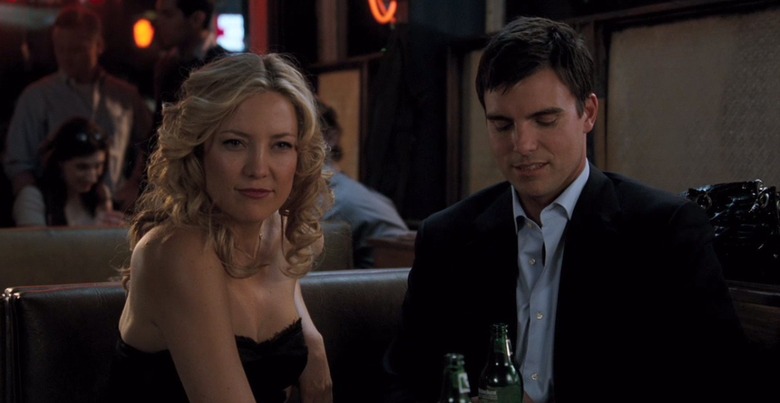 A new trailer for the Kate Hudson-Ginnifer Goodwin romcom Something Borrowed has just hit, and it's exactly what you'd expect. The film, based on Emily Giffin's bestselling novel of the same title, revolves around good girl Rachel (Goodwin) as she struggles with the impending marriage of the man she loves (Colin Egglesfield) to her best friend (Hudson). John Krasinski also stars, apparently as some dude who hangs around and gives Rachel sassy life advice. It's being directed by Luke Greenfield (The Girl Next Door, The Animal) from a script by Jennie Snyder (TV's Gilmore Girls and the new 90210). Watch it after the jump.
[via TheMovieBox.Net]
My biggest problem with the trailer is that I don't see a single likable character in it. Apparently we're supposed to root for an irritatingly passive-aggressive girl to find true love with her mean best friend's unfaithful fiance. Which would be fine if the people involved were at least interesting — I am the one who's excited for Last Night, after all — but they seem like stock romcom characters.
In fact, the whole thing looks like a lazy rehash of other, similarly uninspired romantic comedies. Hudson's essentially stepping back into her Bride Wars role, while Goodwin's frumpy innocent is reminiscent of her naive He's Just Not That Into You character. The plotline is a story as old storytelling itself, and while I always say I have no problem with familiar storylines as long as they're well, I'm skeptical that Something Borrowed will be an excuse of anything done well.
On the plus side, because this film has so much in common with those other movies, deciding whether or not you want to see it should be a snap. If you liked those movies, you'll probably enjoy Something Borrowed, since it looks no worse than either of those. If you didn't like those movies, I see absolutely nothing about this trailer that suggests your reaction to this one would be any different. Either way, the date to note is May 6.