Mary Elizabeth Winstead Cast In 'Abraham Lincoln: Vampire Hunter'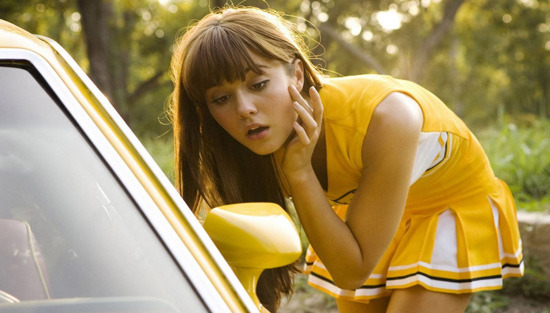 Earlier this week, just a short time after hearing that Mary Elizabeth Winstead and Robin McLeavy were the frontrunners for the role of Mary Todd in Timur Bekmambetov's Abraham Lincoln: Vampire Hunter, we reported that Ms. McLeavy had been given the role. Turns out that was wrong.
In fact, Mary Elizabeth Winstead has been given the role, so she'll stand tall next to Benjamin Walker against the hordes of the undead in early America.
THR has the news. There isn't yet any confirmation on the possible casting of Scoot McNairy, who is in contention for one role. Also in the film's cast are Benjamin Walker, as Abraham Lincoln, and Dominic Cooper as vampire Henry Sturgess, who pushes Lincoln into his monster-killing trade. Anthony Mackie was also recently cast as Will, who I suppose is a very fictionalized and race-swapped version of the real-life figure William Seward. Mr. Mackie is great, so I'm happy to see him in the cast.Seth Grahame-Smith's original novel (which he adapted into screenplay form) features the fictionalized Lincoln meeting Henry Sturges at 16, after which Sturges mentors him for years. We still don't know how the script adheres to or differs from the novel, but we may still see actors cast in roles including a young version of Lincoln; his father; Ann Rutledge; John Wilkes Booth and possibly Egar Allan Poe, who has a part in the book.
(I couldn't find a photo of Mary Elizabeth Winstead that quite meshes up with the image of Mary Todd Lincoln, so I used a still from Death Proof instead. You're welcome.)