'Planes,' The Direct To DVD 'Cars' Spin-Off, Officially Announced By DisneyToon Studios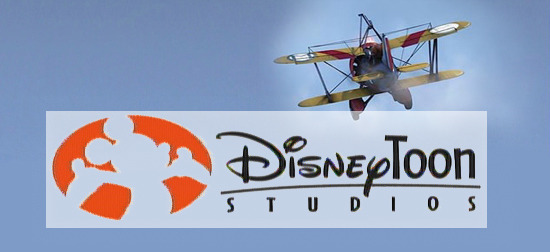 A Cars spin-off called Planes has been in development for some time by DisneyToon Studios but we've known little about the story. All we knew is that it would be a direct to DVD title somehow related to cars, being developed as ""a semi-sequel and spinoff franchise to Cars, one meant to take advantage of the enormously lucrative direct-to-video market."
Now the film has been officially announced with a story revolving around small-town dreamer Dusty who wants to enter a globe-circling air race, but is afraid of heights. Let me guess: he gives up on his dream of winning the race and takes a job flying movie ad banners low over the crowds at Comic Con instead. Or maybe not. All the official info is in the press release after the break.
The sky's the limit as DisneyToon Studios proudly announces PLANES – a spectacular, full-length CG animated comedy action adventure movie for everyone set high above the world of CARS. PLANES will introduce an entirely original and hilarious crew of daredevils from every corner of the globe and draws inspiration from the immensely popular Disney•Pixar's CARS world. PLANES will arrive on Blu-ray™ and DVD in Spring 2013.
"We had such a great time exploring the world of 'Cars' over the course of two films, so it seemed only natural for us to see where our imaginations would take us in a film where planes were the main characters. By expanding the Cars world, 'Planes' gave us a whole new set of fun-filled situations and a great opportunity to introduce some fantastic new characters," commented John Lasseter, Chief Creative Officer, Walt Disney and Pixar Animation Studios. "The team at DisneyToon Studios has done such an amazing job creating a heartfelt story filled with great comedy, adventure, and emotion. I know audiences are going to love taking off into the wild blue yonder with these daredevil characters, as they experience a whole new kind of animated adventure."
PLANES takes off with an international cast of the fastest air racers around, in a comedy packed with action and adventure starring Dusty, a small town dreamer who longs to enter the most epic around-the-world air race ... despite his fear of heights. With the help and support of a fleet of new and hilarious characters, Dusty wings his way into the biggest challenge of his life.
Fasten your seatbelt as more information on PLANES will be arriving shortly.