'Donnie Darko' Helmer Richard Kelly To Write & Direct Thriller 'Corpus Christi'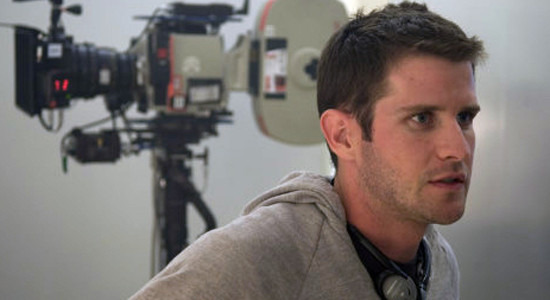 Richard Kelly's ambition and zealous attention to detail served him well with Donnie Darko, but he hasn't been so lucky with his subsequent outings. After his exceptional directorial debut, he's tried twice over to replicate what made that film such a frenzied fan favorite, and the results — Southland Tales and The Box — were as intriguingly unique as they were confoundingly incoherent.
For his next film though, Kelly is stepping away from the non-linear and metaphysical to deliver a film with a more traditional narrative. He's directing the thriller Corpus Christi, from a screenplay he wrote about a strange friendship that forms between a supermarket employee and his boss. Learn more after the break.
Variety has the scoop, and they describe the film as a "Texas-set story [that] concerns a mentally unstable Iraq war veteran, who forges a strange friendship with his boss, a wealthy and politically ambitious owner of a supermarket chain". It's unclear from that plot synopsis what makes the film a 'thriller', but with Eli Roth on board as one of its producers, it's safe to assume that the picture will verge into some dark territories.
This is first film that Kelly has directed that won't feature any sci-fi elements whatsoever, and I'm deeply curious to see what results. The only other time we've been privy to material of this (somewhat more conventional) variety from Kelly is with his screenplay for Domino, which suffered so mightily under Tony Scott's overwrought direction that it's hard to say how his work might've fared in better hands. Perhaps Corpus Christi will serve as some sort of indicator.
Production of the film starts this summer in July. Casting is currently under way. (Expect some announcements in the coming months.) Kelly is producing along with partner Sean McKittrick, via their production company Darko Entertainment. The duo has been very selective of the films they've helped produce and distribute so far, with one critical hit (the dark Robin Williams comedy World's Greatest Dad) and two busts (I Hope They Serve Beer in Hell and the straight-to-DVD Operation: Endgame). Next up they have Pride and Prejudice and Zombies, which they're producing alongside Lionsgate.