Cool Stuff: "The Road To Shermer" John Hughes Tribute Art Show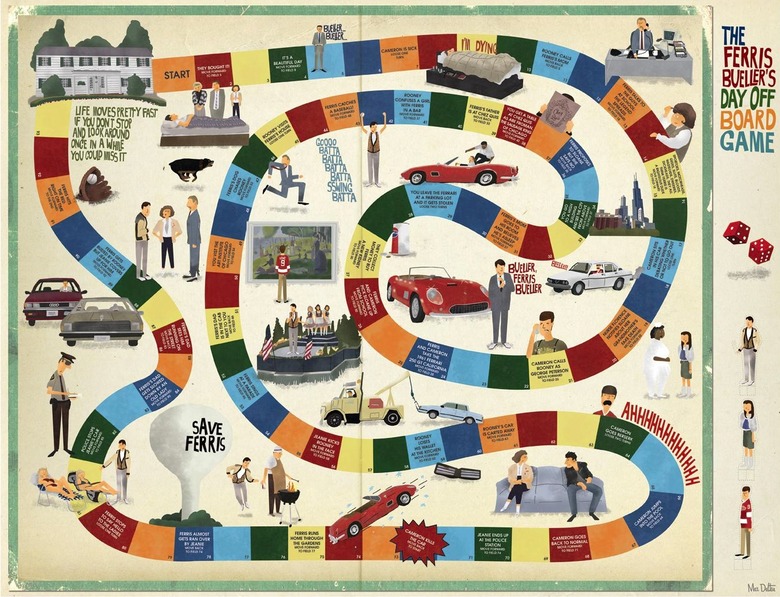 Our friends at Gallery 1988 in Venice, CA have a new art exhibition, "The Road To Shermer, a tribute to John Hughes". The show opening on February 11th and runs until March 4th, 2011. As you know, John Hughes is the writer/director responsible for some of our most beloved teen films of the 1980s: National Lampoon's Vacation, Sixteen Candles, Mr. Mom, The Breakfast Club, Weird Science, Plaines Trains & Automobiles, The Great Outdoors, Christmas Vacation, Home Alone, Dutch, Ferris Bueller's Day Off and many others.
After the jump you can find a gallery of the best artwork from the show (in my opinion).
Some prints and original artwork is still available for purchase at the gallery or on their website. Gallery 1988 Venice is located on 214 Pier Avenue in Santa Monica, CA 90405. Hours: Wed – Sun: 11 AM – 6 PM, Mon & Tues: Closed.  Phone: (424) 238-5988