Page 2: Preacher, DJ Caruso, Black Swan, Harvey Weinstein, The Hangover 2, Natalie Portman, Lost, Michael Bay, Sex And The City 3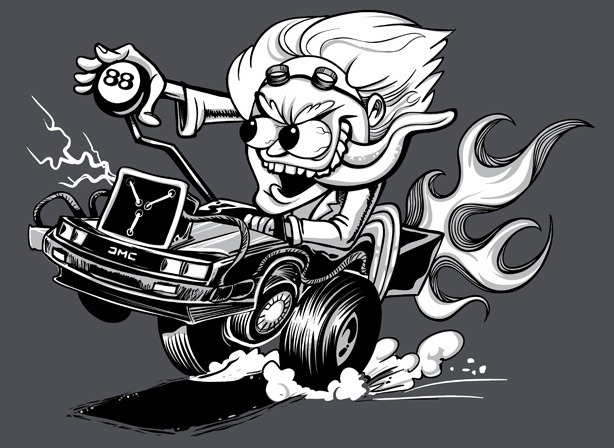 What is Page 2? Page 2 is a compilation of stories and news tidbits, which for whatever reason, didn't make the front page of /Film. After the jump we've included 40 different items, fun images, videos, casting tidbits, articles of interest and more. It's like a mystery grab bag of movie web related goodness. If you have any interesting items that we might've missed that you think should go in /Film's Page 2 – email us!
The header image is today's t-shirt of the day on TeeFury, a Back to the Future-inspired design but Rat Fink-ified. Doc Fink will be available today only (February 17th 2011) and for only $9 plus shipping.
Download and listen to an in-depth, one hour interview with Kevin Smith on Sirius XM's Unmasked, hosted by Ron Bennington. [RonFez.net]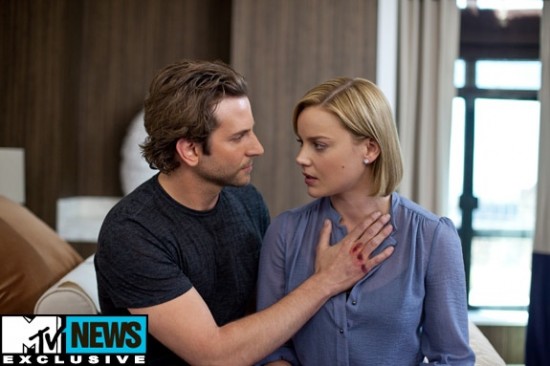 MTV has new photos from Limitless, starring Bradley Cooper and Abbie Cornish.
Hours before we reported that DJ Caruso is in talks for a big screen adaptation of Preacher, DJ brought up the comic book series in an interview with Spinoffonline: "I love the Wild West, man. I really love Preacher," he replied. "It's fantastic. I think that's what would sell me [on taking on a comic book project again]. I don't know if this is still what's going on with it, but Sam was going to direct it, Sam Mendes, and John August was writing the screenplay."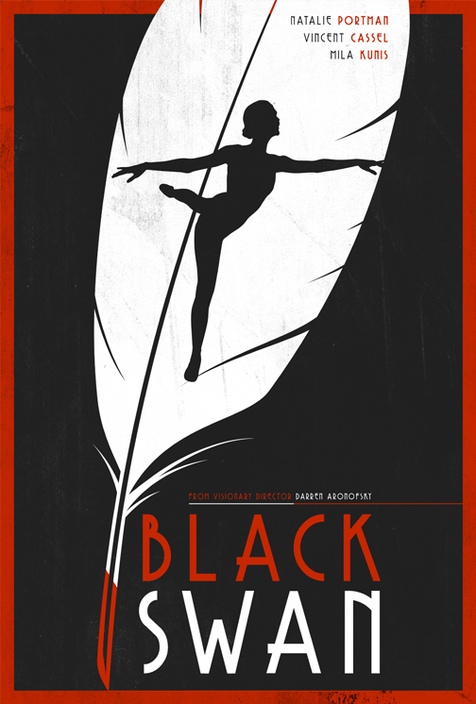 Laz Marquez created this poster for Darren Aronofsky's Black Swan. [reelizer]
Want To Buy Into A Hollywood Movie? Now You Can... A company called Audience Productions will be selling $10/share preferred stock to people who want to invest in the movie they're creating. [techcrunch]
Watch the teaser trailer for the Chinese action comedy Legend of a Rabbit. [twitch]
Movieline lists The 8 Most Cynical Moments at the Oscar Podium.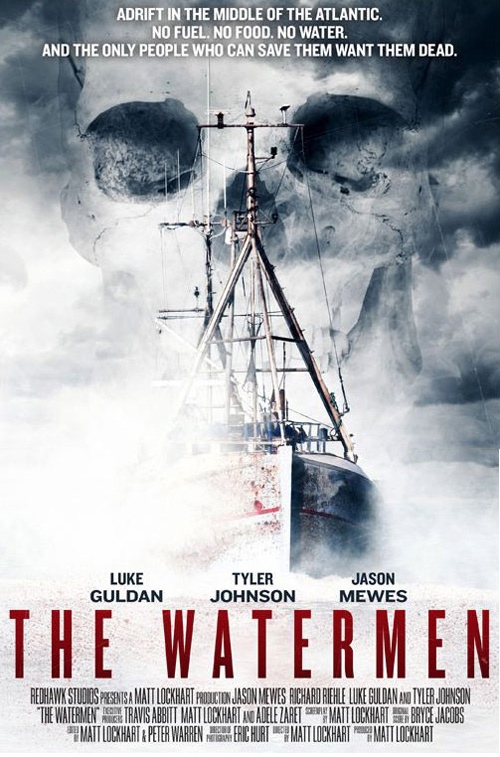 Spotlight Pictures released some early sales art for The Watermen, a new water-based horror film starring Jason Mewes, Richard Riehle, Luke Guldan, and Tyler Johnson. [bloodydisgusting]
Vanity Fair has a great profile on Harvey Weinstein titled "How Harvey Got His Groove Back"
Due to the amount of graphics and images included in Page 2, we have to split this post over a BUNCH pages. Click the link above to continue the second page of Page 2.
[No photo]
BeforeTheTrailer has some set photos from Ides Of March, directed and starring George Clooney.
Filmmaker Lars Von Trier is selling his mobile home on eBay. [gatw]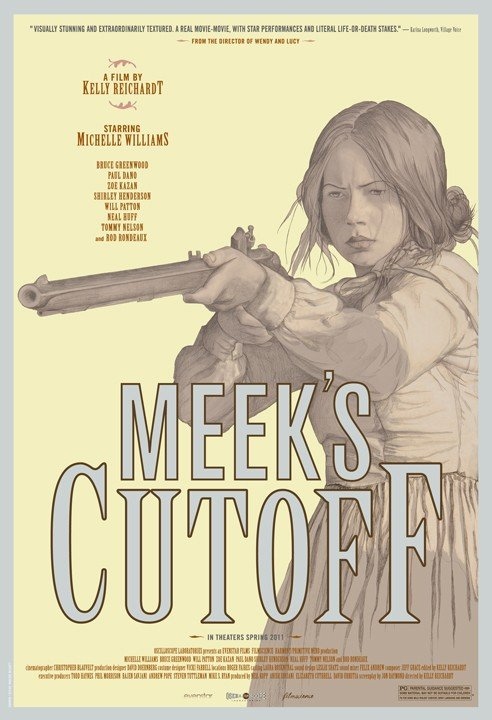 Here is the movie poster for Meek's Cutoff. [impa]
Mimi Rogers talks to Rotten Tomatoes about her five favorite movies: Mash, Thunderbolt and Lightfoot, Butch Cassidy and the Sundance Kid, Cool Hand Luke, and The Exorcist.Screenrant has compiled a video of Natalie Portman crying in movies.
Canadian actor William Shatner will host the Genies, Canada's film awards. [THR]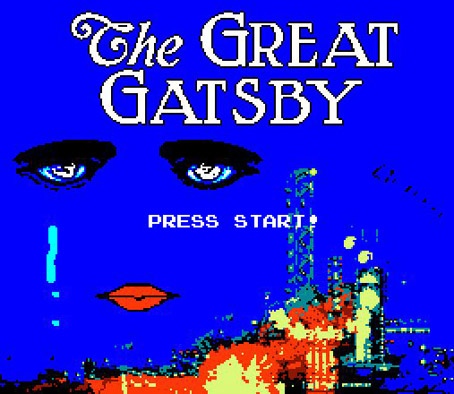 What would an NES video game adaptation of The Great Gatsby look like? Find out now.
Dakota Fanning and Ryan Donowho will star in the indie thriller Mississippi Wild. [variety]Liam Neeson reveals that he got offered the role in The Hangover 2 (replacing Mel Gibson) over text message with A-Team costar Bradley Cooper. [tvsquad]Better With Popcorn lists Top 5 Movie Cliches That Need To Die Now.
Due to the amount of graphics and images included in Page 2, we have to split this post over a BUNCH pages. Click the link above to continue the third page of Page 2.
Dreamworks has released a featurette taking a look at the stunts of I Am Number Four.
On Friday, I Am Number Four to Open on 324 Imax Screens. [thr]
Lost was references in the latest episode of House. [sllost]
Nazi-Made 3D Films from the 1930s have been uncovered. [gizmodo]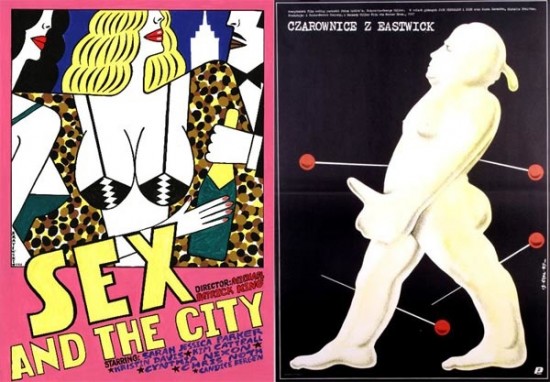 Film Drunk takes a look at awesome Polish movie posters.Badass Digest went to a Supernatural Convention and reports back that "it was sad." #obvious
Transformers: Dark of the Moon star Rosie Huntington-Whiteley and director Michael Bay visited Hasbro's 2011 Toy Fair showroom in New York. [collider]Cracked lists 5 Amazing Things Invented by Donald Duck (Seriously)
Watch the trailer for Nicola Lemay's upcoming 3D hand drawn short film Privates Eyes. [">brew]
The Telegraph takes a look at Five great film phobias.
Due to the amount of graphics and images included in Page 2, we have to split this post over a BUNCH pages. Click the link above to continue the fourth and final page of Page 2.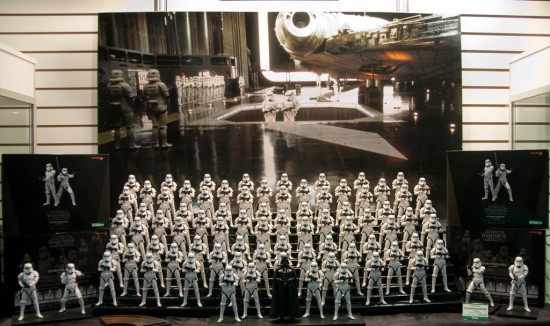 Blastr lists 9 awesome and awful Star Wars toys debuted at Toy Fair this weekOWF explains why they believe The BAFTA's Are Insignificant.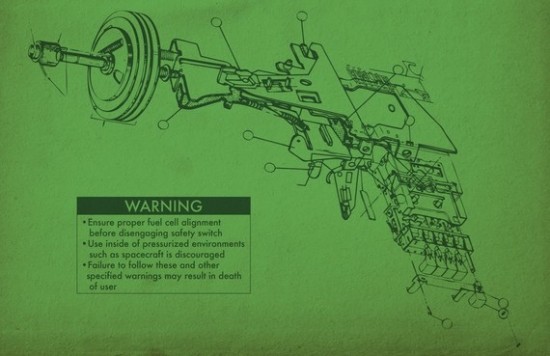 Miles Donovan has created a series of warning posters for transporters, ray guns and bionic arms. [super]Marvel and Disney are launching a new Pixar story magazine. [pixarblog]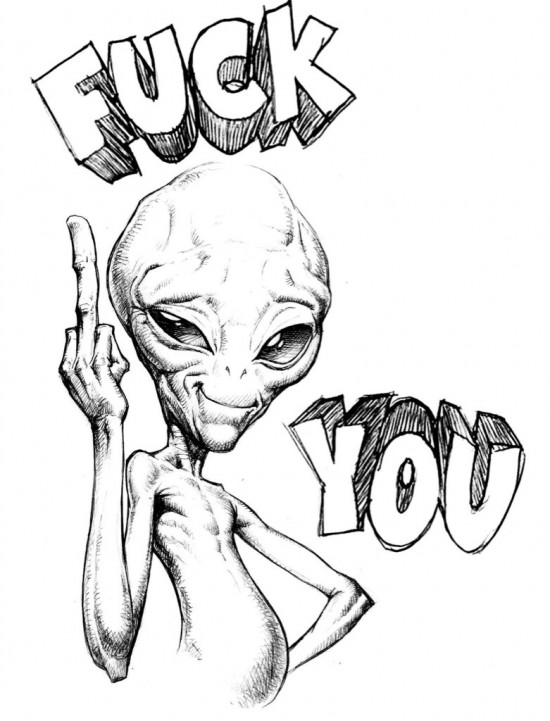 Simon Pegg tweeted the above photo with the text "How about a little message for those people who perhaps didn't enjoy Paul all that much?
"Furious Fanboys list 5 Plot Holes We Just Don't Discuss.
[No photo]
The Sun has posted a new photo of Meryl Streep as Margaret Thatcher in The Iron Lady.Sarah Jessica Parker tells LA Times that she wants a Sex and the City 3: "I would go back. I think there's one more story to tell. I know there is. I'd definitely tell that [third] story, and I know Michael would do it right. But maybe not now. Maybe in five years, you know?"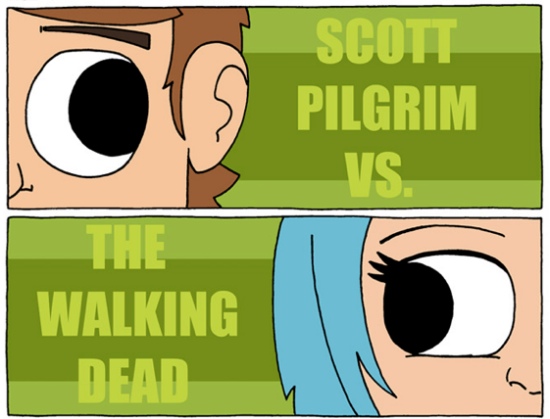 Edgar Wright has posted Matcnew's Scott Pilgrim vs. The Walking Dead comic strip on his blog.Len Lesser, a character actor best known as Uncle Leo on Seinfeld, died Wednesday in Burbank from cancer-related pneumonia. [thewrap]