Detroit Will Get A Robocop Statue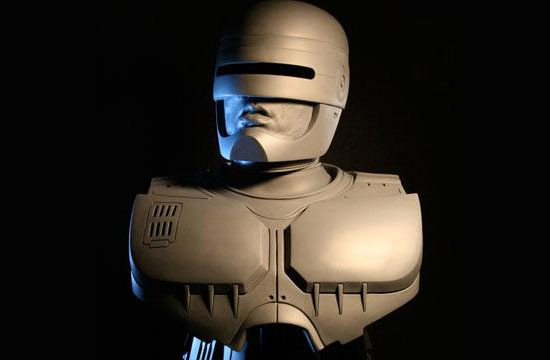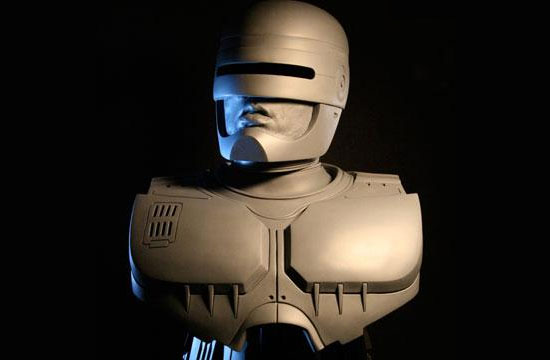 Sometimes the internet is a pretty cool thing. It was just last week that someone suggested to the mayor of Detroit that the city build a statue of Robocop. He declined, but there was such response to the idea that other people picked up the idea. The Imagination Station offered a place for the statue, and a Kickstarter campaign was created to collect donations to cast a big metal Robocop.
The financial goal? $50,000, which was reached today. It took just a week to raise that money, thanks in part to a big donation from Pete Hottelet at Omni Consumer Products Corporation (yeah, that's right) and more than 1700 other people who pledged cash.
Here's the latest update on Kickstarter:
We've reached the $50,000 goal with the help of many many supporters and a very generous contribution from Pete Hottelet at www.omniconsumerproductscorporation.com, but you can still contribute, so please keep backing the project. All the reward levels still stand, and we're currently discussing how to branch this project and fundraising into bigger and bigger things with a better and better impact on Detroit. Thank you, everybody! Wow.
Part of me looks at how fast this money came together and wonders how a really important cause in the city could be similarly addressed. Thankfully, Brandon Walley and the other folks at Imagination Station have thought the same thing.
Beyond the statue even, there's every chance that this crowd funding experience will go on to kickstart the kickstarting of other amazing things in Detroit. Imagine that? Your kickstarting of a RoboCop statue cascades into greater positivity and more connections coming into Detroit...
I firmly believe it. There's a hugely healthy conversation happening about the statue and the medium of crowd funding all over the city. It's important that we all keep the momentum and be good ambassadors for the Motor City (no matter where you are in the world!).
That being said, let's also quickly talk about how the idea for the statue spread in the first place. A guy who has never been to Detroit tweeted the idea to the city's mayor. There was no actual proposal or plan to make this statue happen. So cut the mayor some slack — statements like The Daily What's "The project was started following the glib dismissal of the proposal by Detroit mayor Dave Bing" are excessive. There was no actual proposal, right? Just a tweet.
But now Detroit will have a RoboCop statue, so it's all good. (Ironically, without the mayor's response, this would never have happened.) And hopefully more money will be raised to do other good things for the city.
Here's the plan to make the statue:
None of us have ever made a giant solid metal permanent sculpture before. It turns out to be a pretty expensive process (who would have thought?), but not too much for the world to fund. After talking to numerous sculptors and metal workers, the current game plan is this: We can take a relatively small figure of RoboCop (conceivably even an action figure), have it 3D scanned by lasers (cool!) and scale its form to create a light-weight model of any size we'd like, which can then be used to pour and cast liquid metal. Casey V. Westbrook and crew are currently leading the charge to create a weatherized 7 foot tall iron statue.