Page 2: Captain America, Wes Anderson, Green Lantern, Inception, The Social Network, Samuel L Jackson, Lost, Scream 4, Spider-Man, X-Men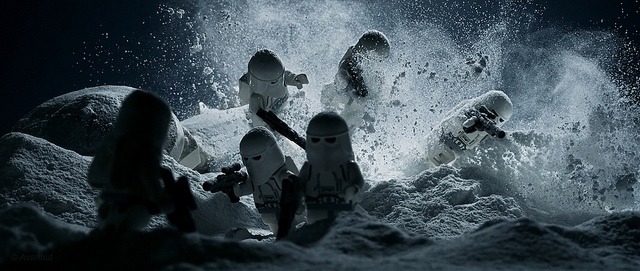 What is Page 2? Page 2 is a compilation of stories and news tidbits, which for whatever reason, didn't make the front page of /Film. After the jump we've included 40 different items, fun images, videos, casting tidbits, articles of interest and more. It's like a mystery grab bag of movie web related goodness. If you have any interesting items that we might've missed that you think should go in /Film's Page 2 – email us!
Flickr user Avanaut has been producing beautifully photographed pictures of Star Wars storm/snowtrooper Star Wars LEGO minifigs.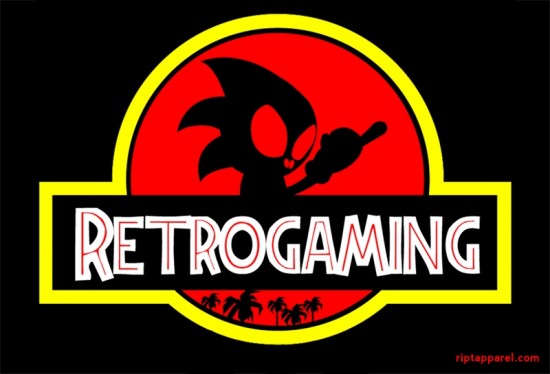 Today's t-shirt of the day on RIPT Apparel is a Jurassic Park/Sonic the Hedgehog mash-up. Available today only.
The Carpetbagger talks to sound team Ed Novick and Richard King about the sound of Inception.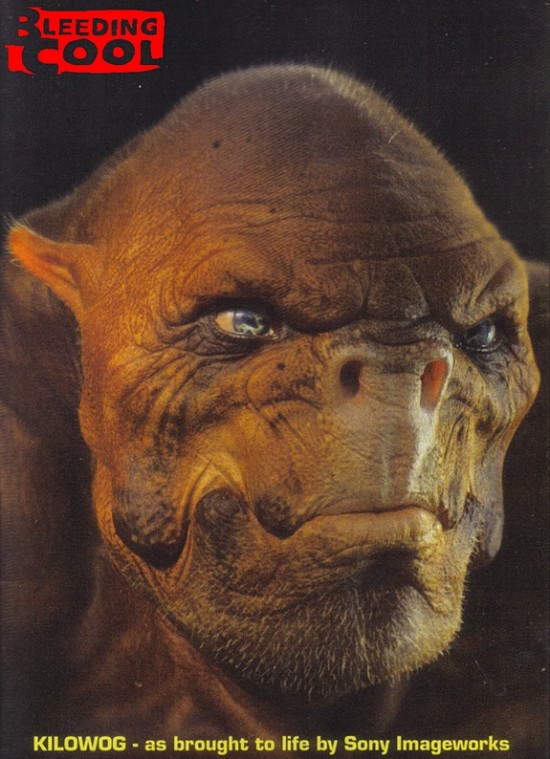 Take a closer look at Green Lantern's Kilowog. [bleedingcool]
GoIntoTheStory takes screenwriting lessons from the themes of The Social Network.MTV has premiered a clip of Topher Grace in Take Me Home Tonight.Blastr lists 26 memorable sci-fi movie and TV weddings you'll want to crash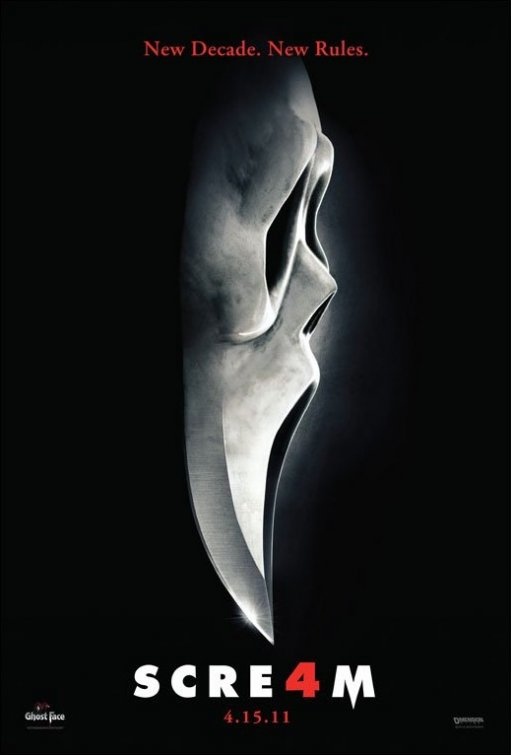 Dimension Films has released a new movie poster for Scream 4. [impa]
OWF lists 10 Films That Should Have Won the Best Picture Oscar.IGN analyzes the new suit in The Amazing Spider-Man.Carla Gugino has joined the large ensemble cast of New Year's Eve. [thr]
Due to the amount of graphics and images included in Page 2, we have to split this post over a BUNCH pages. Click the link above to continue the second page of Page 2.
See Roger Corman's camero in Syfy Channel creature-feature Sharktopus. [bloodydisgusting]
Blastr lists 5 ways to pump new life into the Terminator franchise.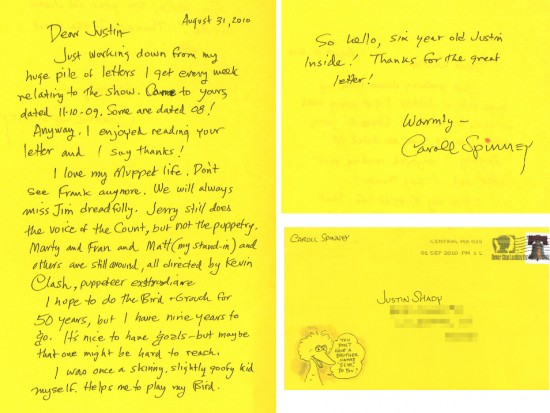 Letters Of Note have republished a letter from Caroll Spinney, the man responsible for Big Bird and Oscar the Grouch on Sesame Street, to a fan.David Mackenzie will write and direct an adaptation of Belgian writer Georges Simenon's crime novel The Stain On The Snow under his Sigma Films banner. [filmstage]
ChangeTheYTTVChannel has created a Star Wars Saga/X-Men: First Class trailer mash-up. [highdef]
Stan Lee tells The Washington Post why he likes that The Amazing Spider-Man will have webshooters: "The one thing I liked about Peter's web-shooters was the fact that they made him more vulnerable. At any crucial moment he could run out of web fluid and be forced to rely on his wits. The organic webs which Sam Raimi gave him — and which Jim Cameron also would have given him had he directed the first Spidey film — certainly worked beautifully in the movie, and perhaps allowed for better special effects than my idea of limited webbing might have done."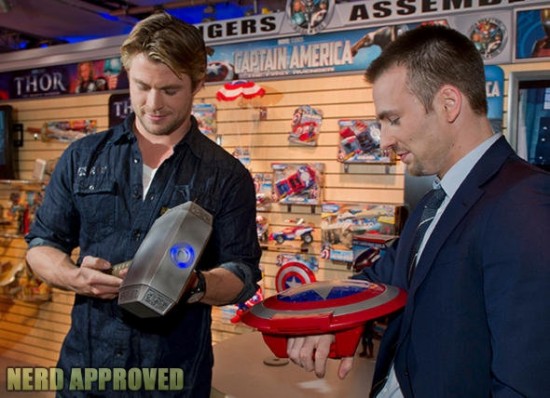 Chris Evans and Chris Hemsworth visited Toy Fair to check out the planned Captain America and Thor toys. [nerdapproved]Samuel L Jackson tells UK chat show "Alan Carr: Chatty Man" about his busy Marvel Studios work schedule: "My year's pretty much full here. So when I leave here I have to work on Thor. Couple of days later I gotta do a day on Captain America. From there I have to go to Canada to do a film. After I finish that film in Canada I have to go to New Mexico to start The Avengers. Work on The Avengers from April to the middle of June. Go to Columbia and work on a film in Columbia. Come back, Finish The Avengers..."Dawson's Creek alum James Van Der Beek is set to himself in the ABC/20th TV comedy pilot Don't Trust the Bitch in Apt. 23. [deadline]
Due to the amount of graphics and images included in Page 2, we have to split this post over a BUNCH pages. Click the link above to continue the third page of Page 2.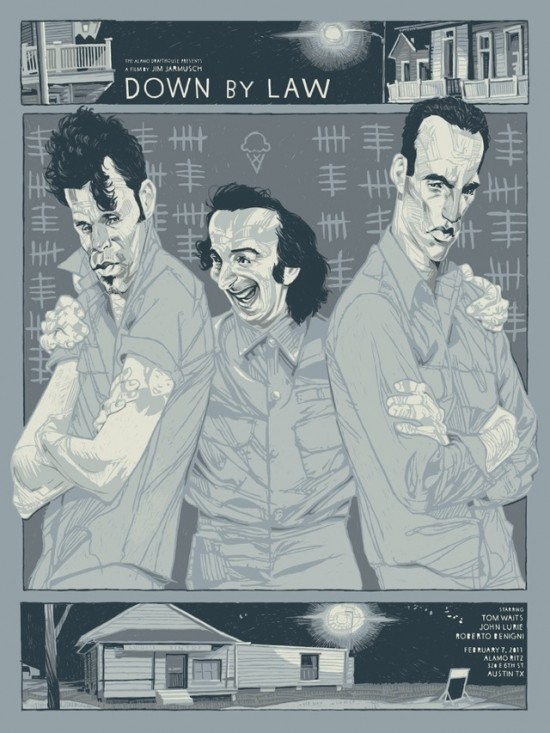 Rich Kelly produced this poster for the Jim Jarmusch film Down By Law for Mondo.Mark Pellington says the script for The Orphanage remake is even better than the original, but he's getting tired of waiting around for the project to go behind cameras. [playlist]
Check out this video from the upcoming Captain America: Super Soldier video game. [comicsalliance]
Movieline lists the 10 Most Delightfully Goofy Television Opening Credit Sequences Of All-Time.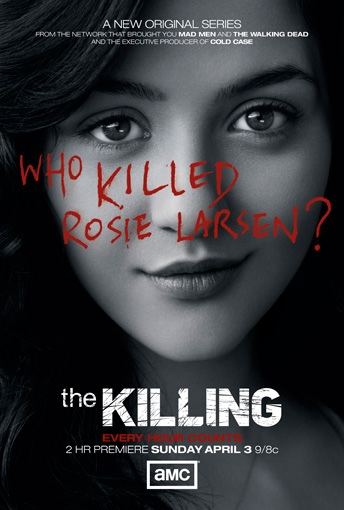 EW has premiered the poster for AMC's new dramatic series The Killing.AnomalousMaterial lists The 20 Most Awesome Movie Deaths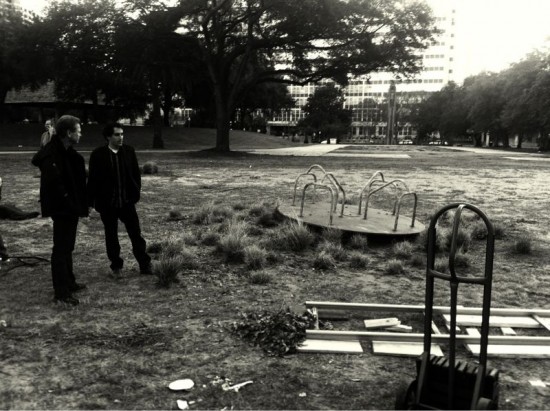 Director Rian Johnson continues to post behind the scenes photos from the set of Looper. The latest features Steve Yedlin and camera operator Dale Myrand.
Saw screenwriters Patrick Melton & Marcus Dunstan are set to write their first novel, 'Blacklight', the story of "a ghost hunter private eye with psychic abilities who is hired to take the inaugural ride on the new bullet train that goes directly from Los Angeles to Las Vegas." [deadline]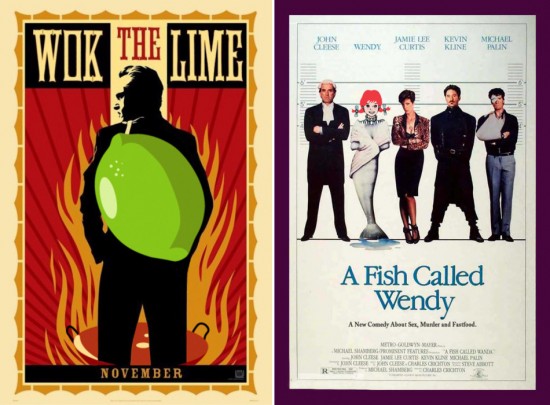 The tumblr blog Snack to the Future takes mashes movie posters with food.
Sony Pictures Classics has acquired North American distribution rights to In Darkness. [variety]
Due to the amount of graphics and images included in Page 2, we have to split this post over a BUNCH pages. Click the link above to continue the fourth and final page of Page 2.
Watch the trailer for the video game Atom Zombie Smasher. [nerdcore]
Hope Lies deconstructs the opening sequence of The Social Network.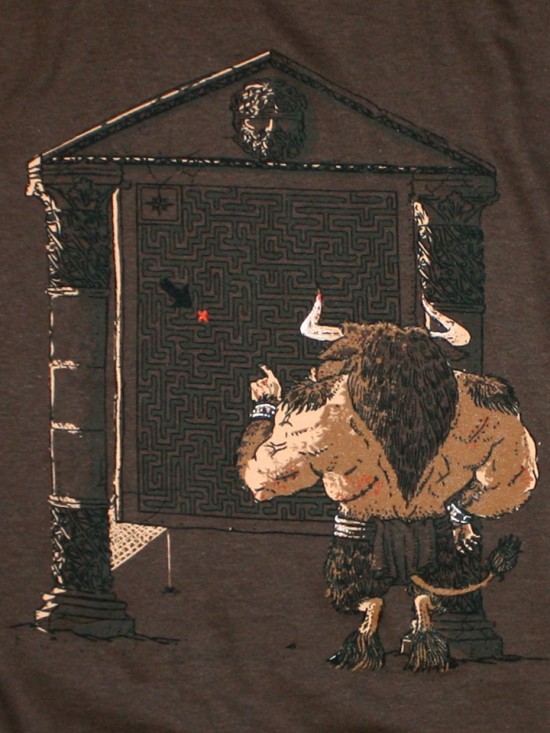 Jinx is selling this "Lost Mythos" t-shirt, designed by Vincent Bocognani aka vintzTopless Robot lists The 10 Coolest Appearances of the Numbers on Lost.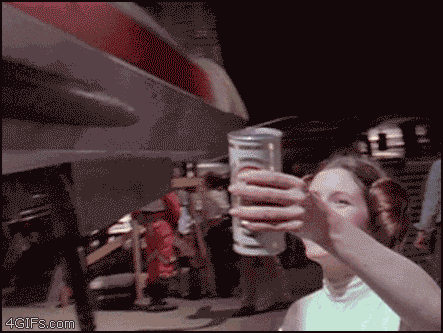 This is an animated gif of Princess Leia handing a beer up to Luke Skywalker after a long flight in his X-wing has been spreading around the interwebs. [unreality]
Wes Anderson interviews Black Swan editor Andrew Weisblum on HitFix.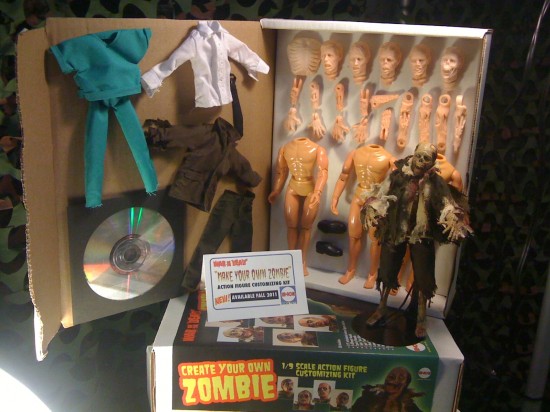 MCE toys is releasing a Create Your Own Zombie kit. [AFI]
TV Line has the trailer for United States of Tara's Season 3.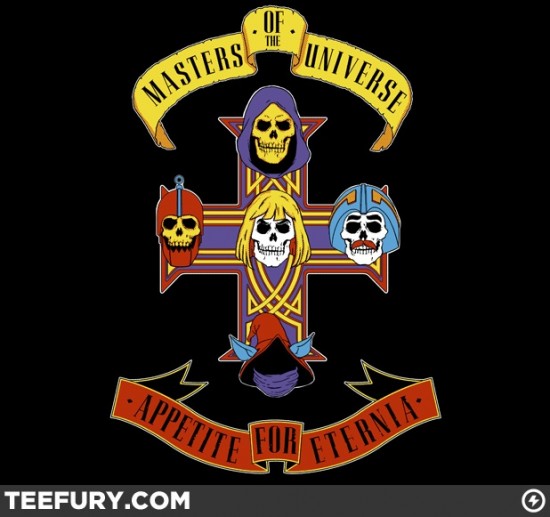 Today's t-shirt of the day on TeeFury is a Masters of the Universe-inspired design called "Appetite for Eternia". Available today only, and for $9 plus shipping.
queuenoodle is a Twitter account that will tell you when movies expire from Netflix Watch Instantly. [kottke]