Rowan Joffe Adapting WWII Double-Agent Story 'Agent Zigzag' For Director Mike Newell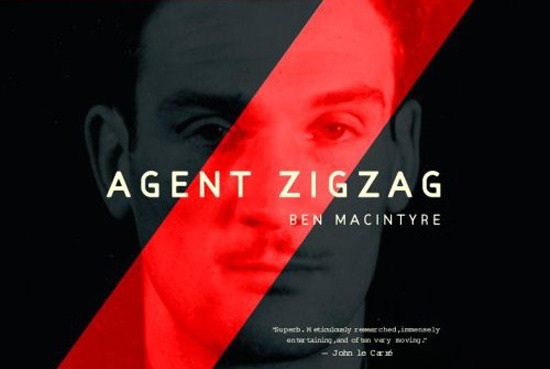 We may receive a commission on purchases made from links.
Rowan Joffe, screenwriter of the underrated The American and of 28 Weeks Later, is now working with director Mike Newell on an adaption of the WWII double-agent story Agent Zigzag, based on the book of the same name by Ben MacIntyre.
The subject of the book and the film is Eddie Chapman, dashing and charming criminal, conman and spy. He's the classic image of the fast-living spy. Recruited by the German Secret Service at the outset of WWII, he was a major asset for the Nazis, but was also secretly working for Britain, as Agent Zigzag. His story sounds like perfect movie material.
A bit of info on the book is after the break.
Amazon offers:
London Times associate editor Macintyre (The Man Who Would Be King) adroitly dissects the enigmatic World War II British double agent Eddie Chapman in this intriguing and balanced biography. Giving little thought to the morality of his decision, Chapman offered to work as a spy for the Germans in 1940 after his release from an English prison in the Channel Islands, then occupied by the Germans. After undergoing German military intelligence training, Chapman parachuted into England in December 1942 with instructions to sabotage a De Havilland aircraft factory, but he surrendered after landing safely. Doubled by MI5 (the security service responsible for counterespionage), Chapman was used to feed vital disinformation to the enemy and was one of the few double agents to delude their German handlers until the end of the war.
[Deadline]