Daniel Radcliffe Attached To 'The Amateur Photographer'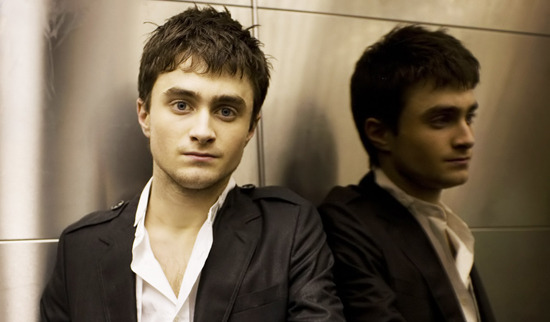 Having finished up his very long tenure as the star of the Harry Potter series, Daniel Radcliffe is moving on to new projects. He has already shot the lead role in The Woman in Black, and now he has been attached to the an indie comedy The Amateur Photographer.
Christopher Monger wrote based on his own novel and will direct. The story follows "a young man who discovers his artistic calling after being drafted by the denizens of a sleepy little New England mill town to serve as photographer of their most intimate moments." It sounds, dare I say it, like something that could have been a Warren Beatty and Hal Ashby thing if conceived in the mid-'70s. I'm probably shooting for the moon with that comparison, but good enough that the plot description has my attention. And the story is (or was) set in the '70s, as you'll see in a minute.
Ted Hope is producing, but this is a film that has been on his plate for some time. In 2009 The Amateur Photographer was meant to be the first film from DF Indie Studios, which IndieWire says was meant to "[connect] veteran producers and others to try to reinvent the independent filmmaking model." At the time, Ted Hope gave a tiny bit more info on the film:
A 1970-set tale of a young man who is drafted to be a town's photographer of the most intimate variety, and so discovers his artistic calling—but not before battling the local authorities and bringing a bit of a velvet revolution to a sleepy little New England mill town.
Let's hope the movie actually happens this time. Daniel Radcliffe's attachment can't hurt. We'll keep an eye on the rest of the cast and the film's progress. [Variety]