Sundance Sales: Vera Farmiga's Directorial Debut 'Higher Ground'; Alex Gibney's LSD Doc 'Magic Trip'; Black Panther Movement Doc 'The Black Power Mixtape 1967-1975'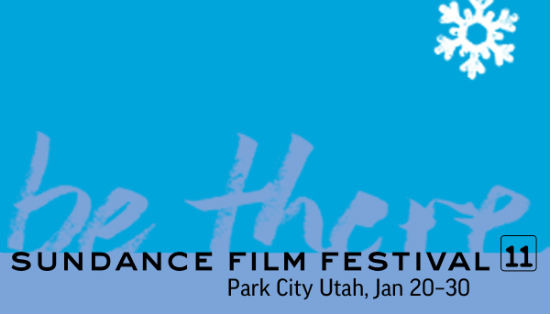 You won't be seeing too many of the films that premiered at Sundance 2011 get a major release this year, but that's not entirely bad news. Though most of the sales were on the small side, a solid 39 films walked away with a distribution deal of some kind. This means that — whether it be through VOD or a limited theatrical release — there's a good chance that any Sundance flicks you've been interested in checking out upon reading our coverage will be available for viewing in some capacity. This may not be the glowing indie revival I've been hoping for, but given the state of Hollywood at the moment, I'll take it.
As for the films that didn't get picked up, there may be hope for them yet. Weeks have passed since the Sundance Film Festival ended, but the sales keep on coming. The three latest pictures to be acquired are Higher Ground (the directorial debut from Vera Farmiga, which she also stars), the documentary Magic Trip (co-written/co-directed by Alex Gibney, about the psychedelic '60s cross-country bus tour taken by Ken Kesey and his Merry Pranksters) and another documentary entitled The Black Power Mixtape 1967-1975 (about the Black Power and Black Panther movements in the US). Learn more after the break.
Sony Pictures Classics will distribute Higher Ground. Oscar-nominated actors Vera Farmiga and John Hawkes (Winter's Bone) star, along with Donna Murphy and Joshua Leonard. Carolyn S. Briggs and Tim Metcalfe wrote the script based on Briggs' memoir "This Dark World: A Memoir of Salvation Found and Lost". [Deadline]
Here's the plot synopsis:
A frustrated young mother turns to a fundamentalist community for answers, but after years of dogma and loss, she must find the courage to ask the questions that will help her reclaim her life.
Magnolia Pictures will distribute Magic Trip, written and directed by acclaimed Academy Award-winning documentarian Alex Gibney (Taxi to the Dark Side) and Allison Ellwood. Magnolia will premiere the film this summer on VOD a month prior to its theatrical release. [Deadline]
Here's the synopsis:
In 1964 Ken Kesey, author of 'One Flew Over the Cuckoo's Nest,' and his band of Merry Pranksters set out on a cross-country road trip to the New York World's Fair. Fueled by large doses of LSD, they filmed the entire journey. Forty-plus years later, Academy Award-winning filmmaker Alex Gibney and co-director Alison Ellwood use that footage, audio recordings and photographs to create an immersion experience of the legendary trip.
Sundance Selects will distribute The Black Power Mixtape 1967-1975, by Swedish director Goran Hugo Olsson. The film won the World Cinema Documentary Editing Award at Sundance. [Deadline]
Here's the synopsis:
From 1967 to 1975, Swedish journalists chronicled the Black Power movement in America. Combining that 16mm footage, undiscovered until now, with contemporary audio interviews, this film illuminates the people and culture that fueled change and brings the movement to life anew.
Deadline has a rundown of the other films that were picked up, followed by another film that was snagged after the list had been compiled.