Robin McLeavy Cast As Mary Todd In 'Abraham Lincoln: Vampire Hunter'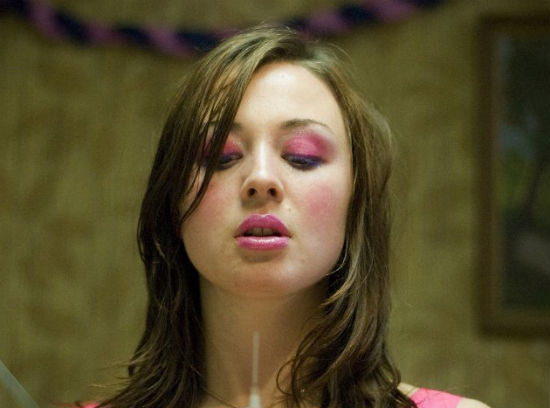 When it comes the film adaptation of the Seth Grahame-Smith's novel Abraham Lincoln: Vampire Hunter, director Timur Bekmambetov is trying to make stars instead of cast them. The director of Wanted and Night Watch nabbed Benjamin Walker for the lead role, best known for small parts in Kinsey and Flags of our Fathers. Anthony Mackie and Dominic Cooper, both recognizable but not huge, were cast as Lincoln's closest confidants and now Bekmambetov has cast unknown Australian actress Robin McLeavy as Mary Todd, the love interest and eventual wife of the 16th President of the United States of America. This will be her first American film.
Latino Review broke the news of the casting of the actress, who is more or less an unknown here in the States. McLeavy is probably best known for co-starring in the 2010 cult Australian film The Loved Ones, which played the festival circuit and got some buzz but never had a domestic release. Other than that, she's only appeared in one other feature and a few small TV roles. This surely qualifies as her first major, breakout role.
As previously stated, Abraham Lincoln: Vampire Hunter surmises Lincoln's mother was killed by vampires and that the eventual 16th President of the United States dedicated his life to destroying blood-suckers with an axe. He continued to do so all the way through his Presidency. With the casting of Mary Todd, the list of major roles in the film continues to dwindle.
Though Mackie and Cooper are both recognizable to film nuts (especially Mackie), Walker and McLeavy pretty much aren't recognizable to anyone and none of them could be considered big stars. (Theater fans, however, will know Walter thanks to Bloody Bloody Andrew Jackson.) That said, Bekmambetov seems to be of two mindsets. First, that casting non-stars will help audiences buy into seeing very well-known characters in crazy situations. And second, by casting lesser known actors, he can spend more money on effects and behind the scenes. Either way, that's great news for anyone looking forward to Abraham Lincoln: Vampire Hunter. He definitely has a singular vision.
Here's another look at McLeavy since we really don't know much about her.