Details Revealed About Spike Jonze/Arcade Fire Collaboration 'Scenes From The Suburbs'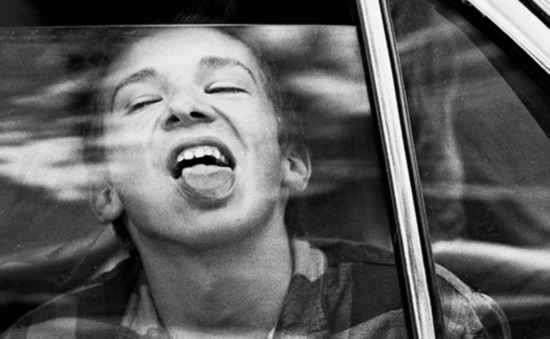 It's a good week for Arcade Fire: Not only did they win the Grammy for Album of the Year last night, their Spike Jonze collaboration Scenes From the Suburbs will be premiering at the Berlin Film Festival on Wednesday. We reported last year that Scenes would be a "science-fiction B-movie" about "friends growing apart." We've now learned additional details about the project. Hit the jump for more information, including the official synopsis.
According to The Guardian (via The Playlist), Scenes clocks in at 28 minutes and stars unknowns Sienna Blau, Sam Dillon, Zoe Graham, Zeke Jarmon, Paul Pluymen and Ashlin Williams. Arcade Fire frontman Win Butler and his brother William Butler wrote the script, and their manager Scott Rodger served as executive producers. Illustrator Marcel Dzama, who created an animated promo for the band last year, is listed as a "concept artist."
The film's synopsis from the Berlin Film Festival program reads, appropriately, like a synopsis of an Arcade Fire track:
"I wish I could remember every little moment. But I can't. Why do I only remember the moments that I do. I wonder what happens to the others."
A group of suburban youths. Back then, in the summer, so long ago. They couldn't leave town because outside the country was at war and the military controlled life and all gateways.
The teenagers wander aimlessly about town. Winter is a long way off. And love and longing and friendship still mean – everything.
So make of that what you will.
Those of us not in Berlin will get a chance to see the film next month at South by Southwest. And those of us who attend neither Berlin nor SXSW will have to wait until May, when the film will be included on a special edition reissue of The Suburbs. The reissue will also include new tracks by the band and a photo album — though honestly, I probably would've bought it just to see the film. If Jonze's last feature, Where the Wild Things Are, proved anything, it was that the combination of Jonze and Arcade Fire was dynamite. I wasn't overly impressed by the actual film– which, it must be noted, did not have Arcade Fire on the soundtrack. But the two-minute trailer, set to Arcade Fire's "Wake Up," was one of the best I've ever seen.
In the meantime, you (and I) can get a taste of the film from the previously released music video for "The Suburbs," which contains scenes from the upcoming film. Scroll down further to see the official poster.