Page 2: The Avengers, Justin Bieber, Ghostbusters, Jude Law, Tron: Legacy, Darren Aronofsky, Cars 2, The Twilight Saga: Breaking Dawn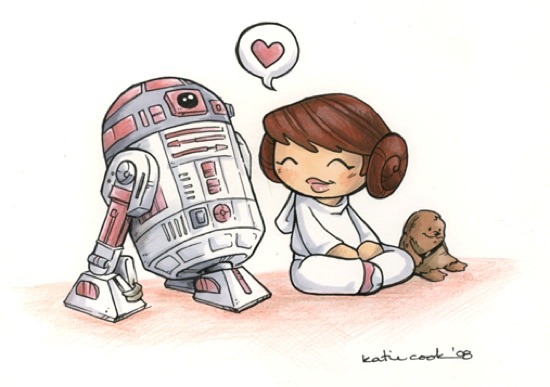 What is Page 2? Page 2 is a compilation of stories and news tidbits, which for whatever reason, didn't make the front page of /Film. After the jump we've included 30 different items, fun images, videos, casting tidbits, articles of interest and more. It's like a mystery grab bag of movie web related goodness. If you have any interesting items that we might've missed that you think should go in /Film's Page 2 – email us!
Katie Cook created this cute Star Wars-themed Valentine's Day card. [geektyrant]
StarWars.com has a great compilation of Star Wars-related Valentine's Day festivities around the web.
Watch David OReilly's (who created the animated sequences in Son of Rambow) award winning short film The External World, which premiered at the 67th Venice Film Festival and played at the 2011 Sundance Film Festival. [ultraculture]
Black and Blue Films Gearing up for a movie titled Strippers vs Werewolves. Best title since Alien vs. Ninja? [thr]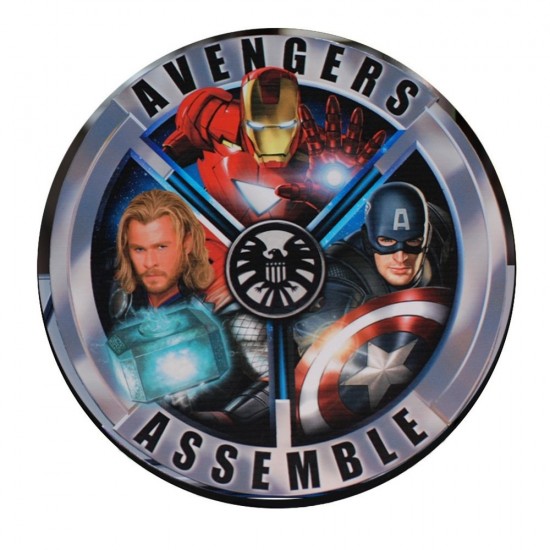 CBM has posted this new merchandise logo for The Avengers, which was on display at Toy Fair.
Young Frankenstein actor Kenneth Mars has died at age 75. [THR]
The guys who made Twilight for Guys have remade the Justin Bieber movie, but for guys.
Den of Geek lists "15 movie sex and bedroom scenes that might just put you off sex and bedrooms"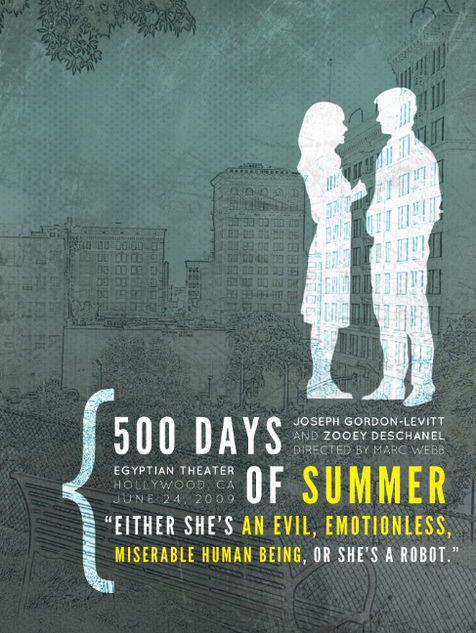 J Alexander Diaz created this movie poster for 500 Days of Summer. [reelizer]
Darren Aronofsky recommends books on making movies for The Browser.
If you missed Cee Lo & Gwynneth Paltrow performing with The Muppets during The Grammys, watch these clips.
Kim Cattrall and Jeremy Irons are set to star in Lajos Koltai's The Treehouse, $10 million budgeted movie scripted by Paul Mayersberg, adapted from the novel by Eduard von Keyserling. [THR]
Due to the amount of graphics and images included in Page 2, we have to split this post over a FEW pages. Click the link above to continue the second page of Page 2.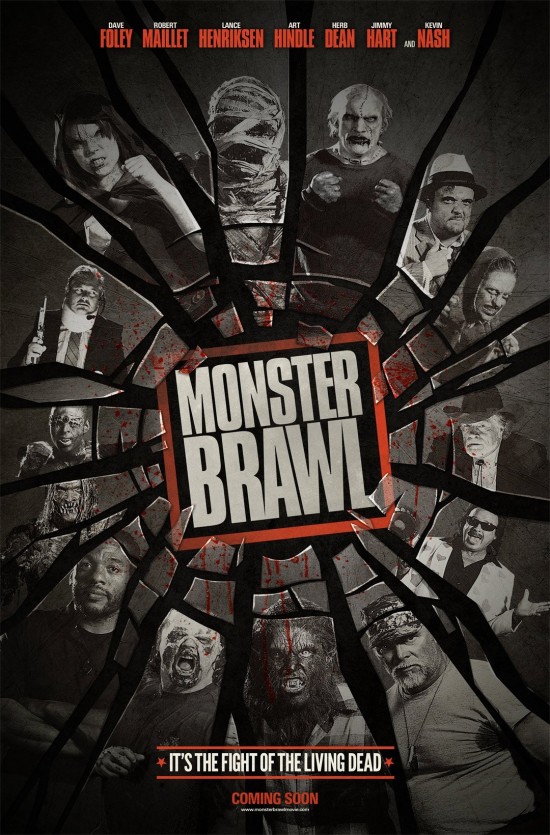 /Film reader RJ Skinner sent us the movie poster for a new Canadian film titled Monster Brawl about a wrestling tournament of classic monsters, with Dave Foley, Art Hindle, Robert Maillet, Jimmy Hart, Herb Dean and Kevin Nash.
The Disneyland Tron: Legacy tie-in ElectTRONica has been exteneded through labor day at the Disney California Adventure theme park. [disneyblog]
The new Cars 2 Lightning McQueen toy car talks, moves his eyes, and drives around.
Director James Gunn lists the "The 20 Academy Award Winning Actresses We Most Want to Have Sex With".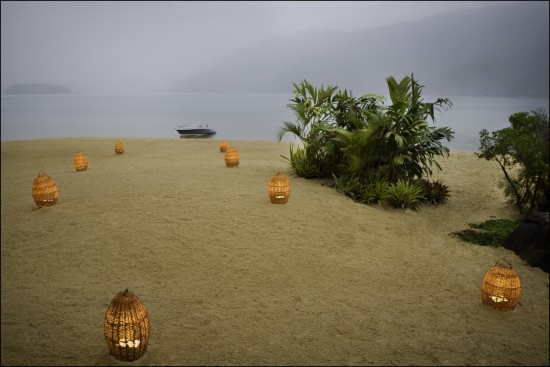 Summit Entertainment have tweeted the first image of Isle Esme from the upcoming The Twilight Saga: Breaking Dawn.
E! News has talked to Michael Caine about The Dark Knight Rises:
"I talked to Chris last week 'cause I said I hadn't gotten a script and he said, 'I haven't finished it.' And he said, 'I'll finish it in two weeks.'" ... "Marion Cotillard is in it? Nobody tells me these things! Oh shoot. I didn't know. Well, Anne Hathaway is Catwoman isn't she? Well that's fabulous. Tom Hardy is gonna be great too [as Batman nemesis Bane]. He's a tough British actor."
Edgar Wright has posted this Valentine's Day love-focused video montage.
Mini Geek Deal: Target is selling the Iron Man 2 Single Disc Edition Blu-ray for $9. Shipping is $2.79 if you purchase online.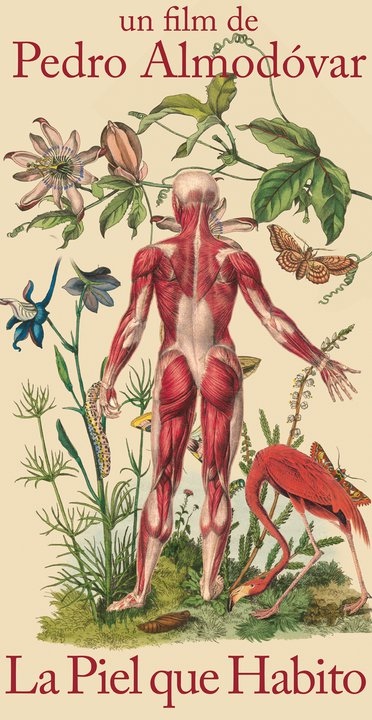 Check out the teaser poster for Pedro Almodóvar's The Skin That I Inhabit. [indiewire]
Irrfan Khan says he plays "a pivotal role" in The Amazing Spider-Man. [ndtv]
Due to the amount of graphics and images included in Page 2, we have to split this post over a FEW pages. Click the link above to continue the second page of Page 2.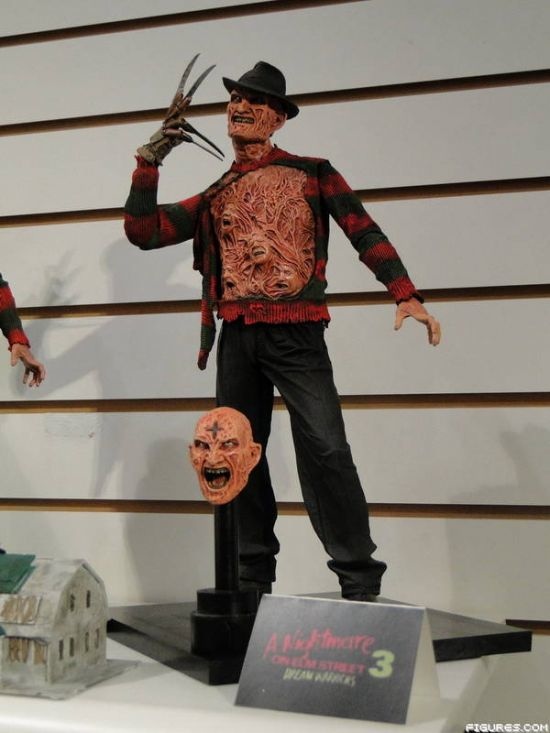 Nightmare on Elm Street figures premiere at Toy Fair. [figures]
BleedingCool discovered an unauthorized Indonesian Supergirl television movie, which features a girl dressed like Spider-Woman.
Saffron Burrows (Law & Order: Criminal Intent), has been cast as the female lead in the planted Bones spinoff The Finder. [deadline]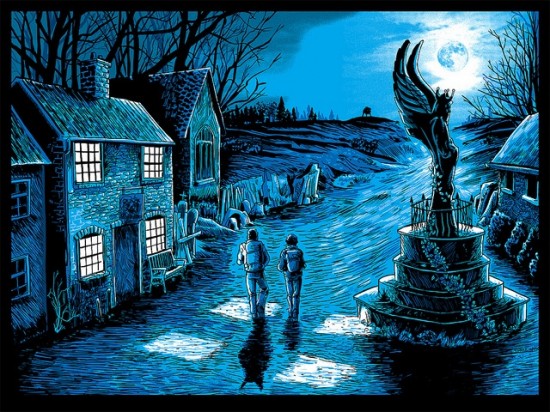 Tim Doyle's An American Werewolf in London-inspired "Stay Off the Moors" art print is now on sale.
David Von Ancken will helm the pilot episode of the CW's Awakening, a new zombie series shooting this March in Toronto. [bloodydisgusting]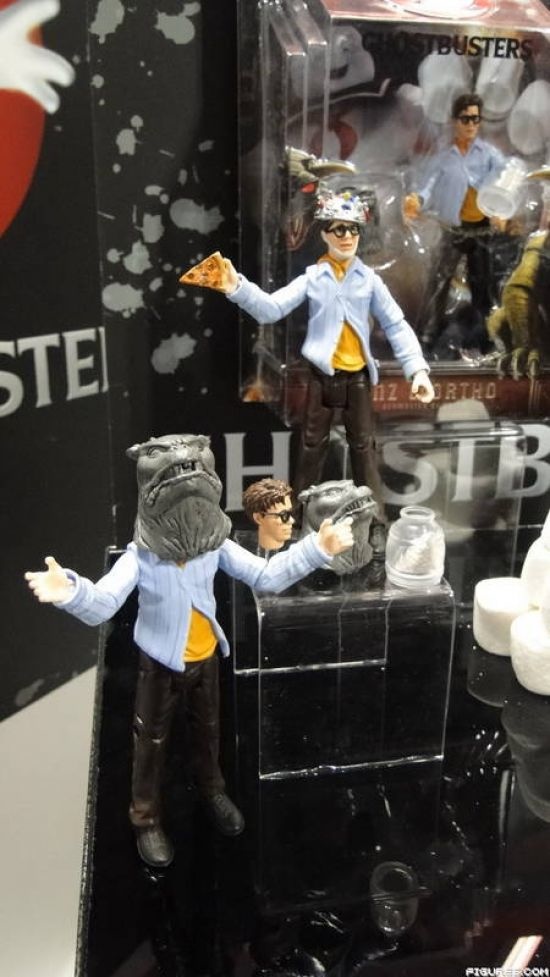 The newest edition of the Ghostbusters toy line is a action figure of Rick Moranis as Louis Tully. [bloodydisgusting]
Dan Ireland provides commentary to the trailer for The Apartment in the latest edition of Trailers From Hell.
Jude Law is supposedly in talks to play the lead in The Last Voyage of the Demeter. [bleedingcool]