Joe Dante To Direct Vampire/Werewolf Comedy 'Monster Love'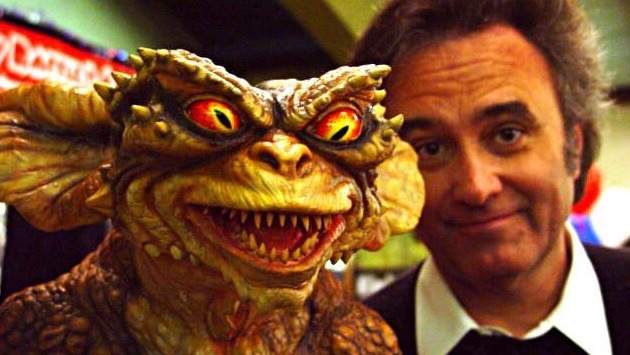 Once again, Hollywood proves it isn't satisfied til a trend has been completely beaten into the ground... then beaten some more... then covered with two tons of dirt and had a cross-shaped headstone laid on top of it.
Gremlins director Joe Dante will be helming Monster Love for Darclight, the genre arm of Arclight Films. The screenplay, by comics writer Greg Pak, is a horror-comedy about a werewolf and a vampire whose romance sparks an inter-species war. If that plot sounds new and exciting to you, you probably haven't been awake for the past five years. More details, including the synopsis from the press release, after the jump.
Here is the official synopsis via Shock Till You Drop:
After PETE, a young dogwalker, gets dumped by his girlfriend, his slacker buddies convince him to run naked through the city park. As the moon rises, the boys laugh, howl, and transform... Later, a distraught young woman named MAGGIE is contemplating suicide when she's surprised by an enormous wolf. She snarls, baring her vampire fangs. The wolf grins and barks: Let's play! After a fierce, exhilarating chase through the park, Maggie falls asleep with the wolf – and awakens in a naked young man's arms. It's Pete. And love at first sight. Pete's werewolf pals and Maggie's upper-crust vampire clan are furious. And when some mangled bodies are discovered in the woods, Pete and Maggie must fight for their lives while grappling with the awful consequences of loving a monster.
If anyone could breathe fresh life into this tired story, it could well be the man who brought us Gremlins, The 'Burbs and The Howling. After all, we haven't had many humorous takes on the theme lately, unless you count Vampires Suck (please don't). But I'm finding it difficult to get excited about yet another vampire project in the works. I can't help wishing he'd saved his creative mojo for something a little more original.