'Dear Lemon Lima' Trailer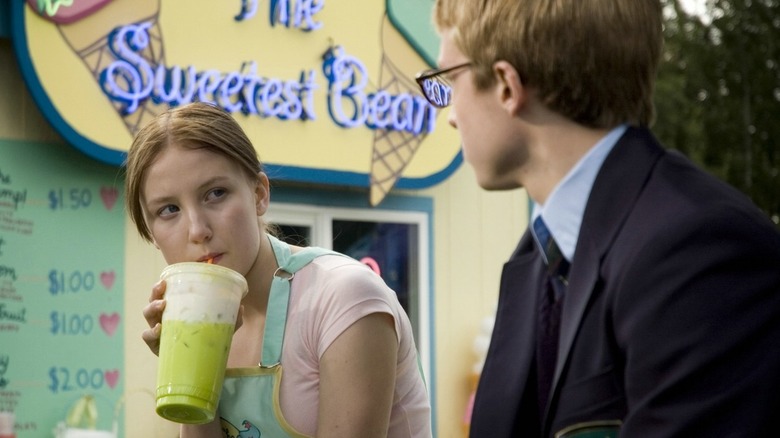 Despite the fact that it's been picking up festival awards and the occasional glowing review for over a year now, there hasn't been much hype surrounding Dear Lemon Lima. This is the first feature-length production by writer/director Suzi Yoonessi (producer, Me and You and Everyone We Know), as well as the cinematic debut of star Savanah Wiltfong. The film follows Wiltfong's Vanessa as she enters something called the Snowstorn Survivor Competition in order to win back the affections of her popular, pretentious ex (Shayne Topp). (Why snowstorms? You wouldn't know it from the trailer, but the film is set in Fairbanks, Alaska.) Watch the trailer after the jump.
Here is the trailer from FilmSchoolRejects:
"Juno meets Napoleon Dynamite," indeed. I found myself thinking of those films even before the trailer called itself out for drawing such obvious comparisons to them. It's all there– the offbeat sensibility, the underdog theme, the coming-of-age plot, even the homemade-looking illustrations. Mean Girls also comes to mind, what with the obvious emphasis on the tyrannical high school caste system. And while I enjoyed all of those films very much, the trailer does little to indicate that Dear Lemon Lima will be anything more than a lazy mishmash of other, similar movies.
What gives me hope are the early reviews, which make Dear Lemon Lima sound much more complicated and interesting than the trailer lets on. The ones I've read have praised the film for its intelligence and warmth, and Wiltfong and Topp for their strong performances. Plus, it's always nice to see character actress Beth Grant (who still doubts your commitment to Sparkle Motion) and Oscar nominee Melissa Leo (Frozen River, The Fighter). Either way, I guess we'll see on March 4.
What do you think? Is there room for one more indie teen quirkfest in your heart, or have you had it up to here with these twee underdog protagonists?