Commercial Director Spotlight: Noam Murro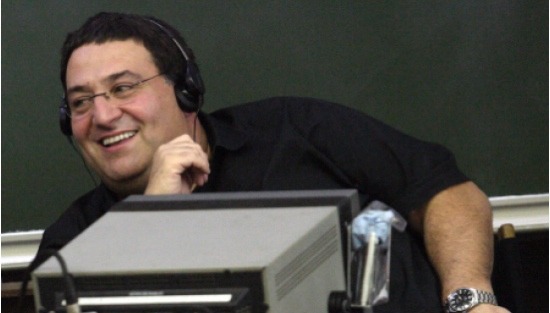 On Friday afternoon, it was revealed that 20th Century Fox had hired five time DGA nominated commercials director Noam Murro to direct Die Hard 5. We've been following Murro's commercial career for a while now, and it was only a matter of time before he landed a big Hollywood film — and this looks to be the one. Murro was originally slated to direct The Ring Two, but dropped out. He made his feature debut with Smart People, a fun yet underwhelming indie dramedy which premiered at the 2008 Sundance Film Festival. Murro was set to return to the director's chair for the drama Hateship, Friendship, Courtship, which Julianne Morre is attached to star.
Fox was impressed with the commercials he most recently shot for Microsoft's Halo, which we've posted previously on the site. I thought now was a better time than any to take a quick look at Murro's commercial career.
Here is Noam's official bio (found via SuperiorPics):
Noam Murro was born on August 16, 1961, in Jerusalem, Israel. Prior to entering the advertising industry, he was trained as an architect. He later made the move into feature film directing.
A trained architect, Noam Murro later began a career in the world of advertising and has gained recognition through his commercial work. During his long stint in the creative department of Gotham's Goldsmith/Jeffrey Agency, Murro became recognized for his adroit and avant-garde hand at directing promotional films through his own production banner, Biscuit Films, which he co-operated with Shawn Lacy Tessaro. Among their clients included Saturn, ETrade, and FreeAgent.com. Eventually, Murro and his business partner, Tessaro, moved to the advertising-based production house Stiefel & Co., in Southern California. They went on to found a new production banner for themselves.
First gaining notice with his unforgettable campaign for Katz's famous shop on New York City's Lower East Side (1994), Murro further showed his talents for clients Calif. Dept. of Health, Fox Sport, Toshiba and Saturn's Sheet Metal, among others. He received even more attention thanks to his Got Milk?'s "Birthday," which won a Gold Lion at the 2003 Cannes Lions awards, not to mention a label given by Adcritic.com as the best spot of the year. He also received DGA nominations for Outstanding Directorial Achievement in Commercials for his work in Saturn's "Sheet Metal," eBay's "Do It eBay" and E Trade's ""Pick"/"Pitch" (2003) as well as Got Milk?'s "Birthday," Saturn's "Beautiful" and Bud Light's "Mr. Way Too Much Cologne Wearer" (2004).
2005 saw Murro taking home his Gold Lion thanks to his impressive campaign for "Olympus." The same year, he also won DGA award for his work on Adidas's "Carry," Starbucks's "Glen" and eBay's "Toy Boat." Murro netted his next DGA nominations for Hummer H3's "Monsters," Orange's "Black Out" and Nike's "Run Barefoot" (2006) as well as for VW Golf's "Night Drive," Orbit Gum's "Affair" and NBA's "Remember."
Halo Reach "Birth of a Spartan"
Halo Reach – "Deliver Nope"
Verizon – "Droid X is Here"
ADIDAS – "Carry"
Stella Artois – Preparation
James Boag's Pure | The Island
Nike – Run Barefoot
Starbucks – "Glen"
Ebay – "Toy Boat"
Got Milk – "Birthday"
Comcast- The Rabbit
Volkswagen "Night Drive Golf"
Hyundai – "Air"
Hummer "Monsters"
Ford Focus "Beautifully Arranged"
Orange – "I Am Everyone"
Volkswagen Polo "Dog Polo confidence" Cannes Lions Award 2008