John Lasseter Is A Character In 'Cars 2'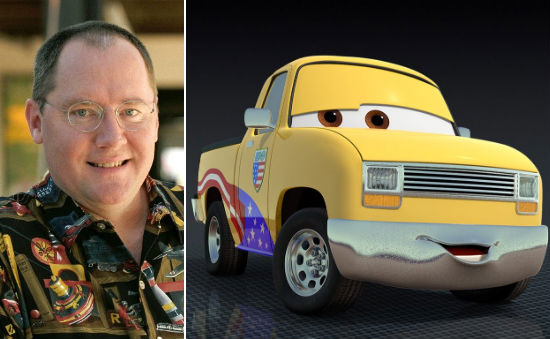 This is by far the coolest addition to the Cars 2 cast yet. John Lasseter, head of Pixar, director of the first film and co-director of the sequel, will be making a cameo appearance in Cars 2 as a "hefty yellow pick-up truck" who serves as a pit crew chief for one of the racing teams. Lasseter was surprised when he found out that his team had created the character, named John Lassetire, as a nod to Pixar's 25th anniversary. Read more about his reaction and get a full look at the character after the jump.
ABC broke the news of Lasseter's cameo but we heard about it through The Pixar Blog. And, apparently, it was news to Lasseter as well.
It was news to me. I did not know about that, so I was a little surprised. I ended up voicing this character. It was just one line, but now I have a 'Cars' character. I'm very excited about that. He's a good ol' American pick-up truck, which I think is very appropriate for John Lassetire.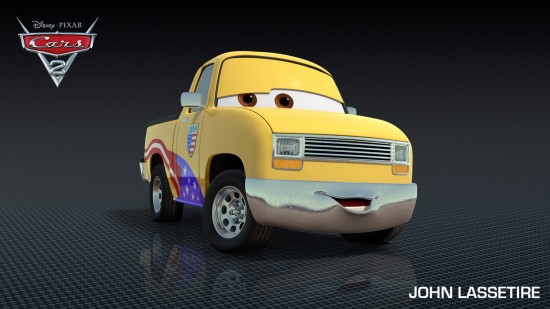 Producer Denise Ream came up with the idea, which was largely inspired by George Lucas making a brief appearance in Star Wars Episode III: Revenge of the Sith.
It's very cool that Lasseter has a cameo in the movie and the other characters have looked awesome as well but allow me to play devil's advocate just for a minute. Yes, Lasseter has a lot on his plate as an executive (hence why he brought on Brad Lewis as a co-director) but does it worry anyone to think the production team could create an entire character named after the director of the film, one he needs to voice, and that he wouldn't know about it? Granted, he could have learned about it a year ago and we're just hearing about it now, but it makes me wonder how much work Lasseter is actually doing on this film. Food for thought.
Does this make you worry? Or is it simply a cool little bit of Pixar trivia?