Page 2: Twin Peaks, Guillermo Del Toro, Harry Potter, Battlestar Galactica, The Dark Knight Rises, Black Swan, The Goonies, Star Wars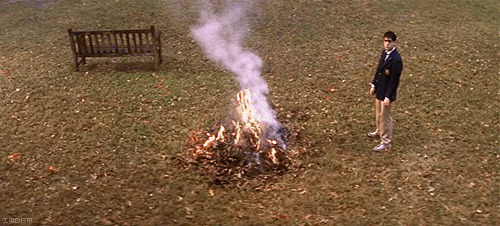 We may receive a commission on purchases made from links.
What is Page 2? Page 2 is a compilation of stories and news tidbits, which for whatever reason, didn't make the front page of /Film. After the jump we've included 21 different items, fun images, videos, casting tidbits, articles of interest and more. It's like a mystery grab bag of movie web related goodness. If you have any interesting items that we might've missed that you think should go in /Film's Page 2 – email us!
animated Rushmore image via: IWDRM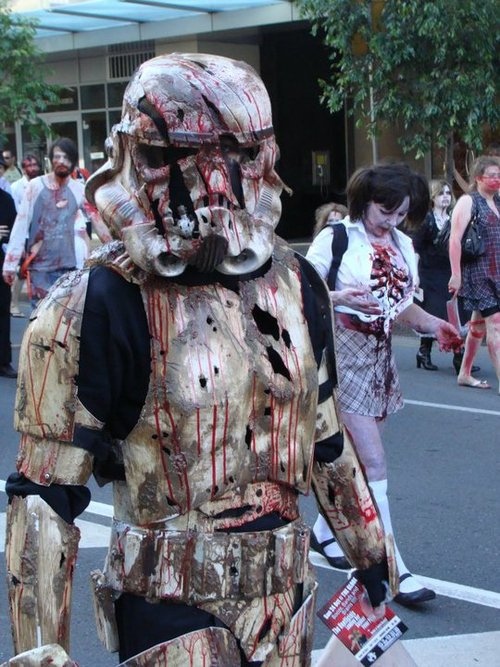 Zombie Stormtrooper cosplay. [myconfined]
Rotten Tomatoes takes a look at the rise and fall of Rome (as told through the movies).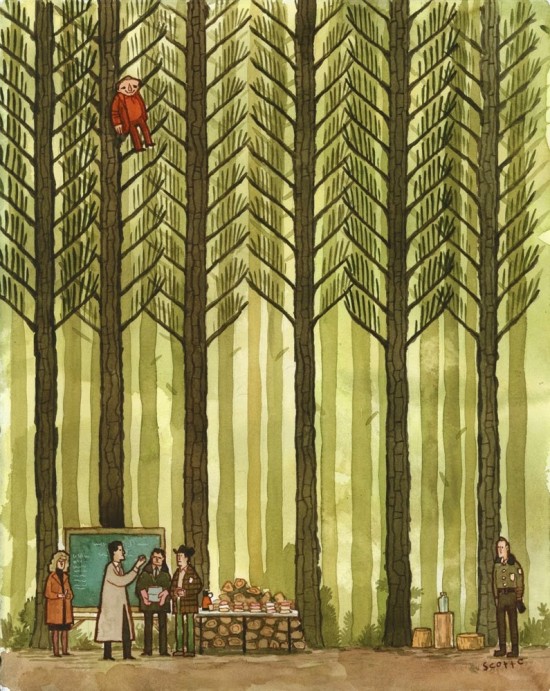 Scott C created "Concentrating On The J's" for the Twin Peaks 20th Anniversary Show in LA. See how he created this piece here.
See more pieces from the Twin Peaks show, on Hi Fructose.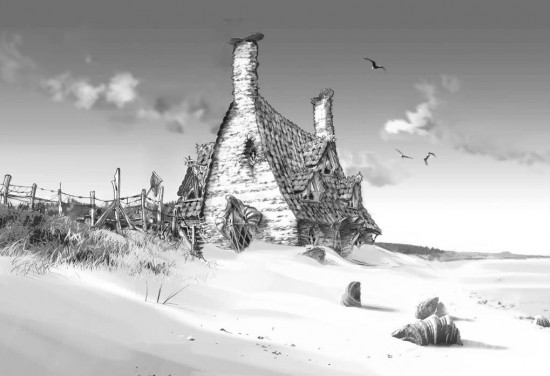 Andrew Williamson, the concept artist behind the Harry Potter films has released several concept pictures from Harry Potter and the Deathly Hallows: Part 1 on his personal website. [hpana]Production Weekly is reporting that The Dark Knight Rises will be filmed under the secret shooting title "Magnus Rex". The Dark Knight filmed under the title "Rory's First Kiss," and Batman Begins filmed under the title "The Intimidation Game" [batman-news]
Watch Ms. Swan in her remake of Black Swan. [buzz]
Amazon is having a sale on the Blu-ray editions of Twilight ($23.99), New Moon ($23.99), and Eclipse ($26.99). The deal expires on February 14th, 2011.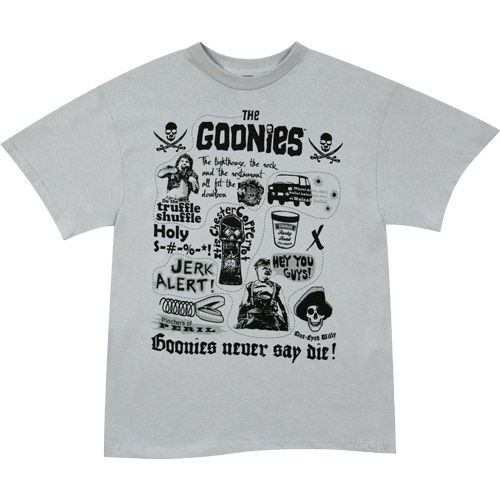 80's Tees has a new Infographic-styled t-shirt for The Goonies.Willow Smith wants Brad Pitt to play Daddy Warbucks in her Annie remake. [yahoo]
Due to the amount of graphics and images included in Page 2, we have to split this post over a COUPLE pages. Click the link above to continue the second and final page of Page 2.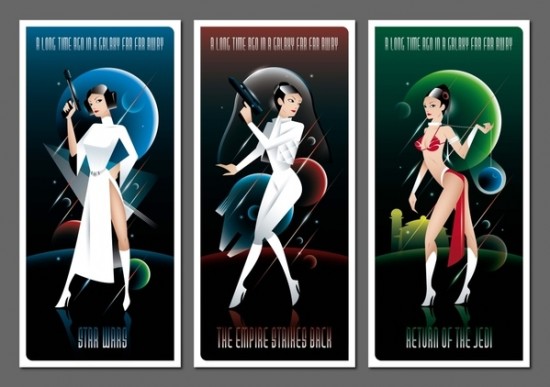 Szoki has created a trilogy of Princess Leia Star Wars art prints. [geektyrant]
How To Train Your Dragon star Jay Baruchel took home the 3D talent award and Toy Story 3 was named favorite 3D animated movie at the 3D Creative Arts Awards.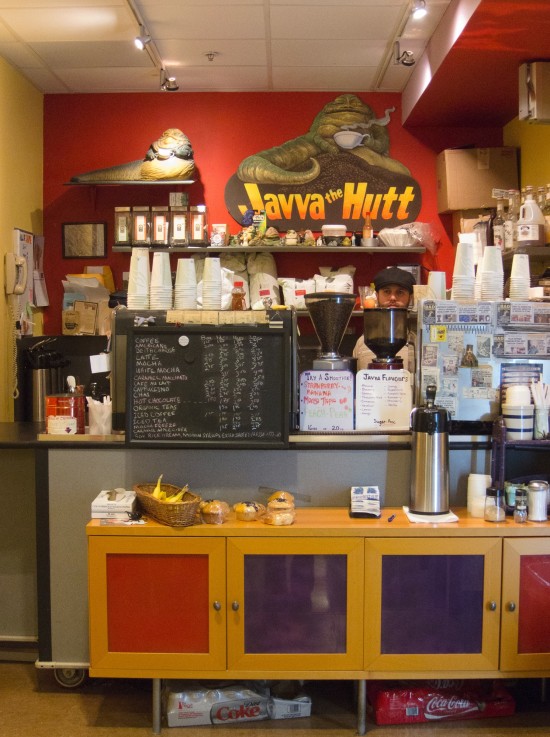 LaughingSquid has a photo of LucasFilm's coffee shop: Javva the Hutt.
Beginning this May, writer Paul Dini and video game concept artist Carlos D'anda will run a six-issue Batman: Arkham City comic book miniseries that helps "fill the 18-month gap between 2009's Asylum and the Dark Knight's upcoming Hugo Strange standoff this fall." [comicsalliance]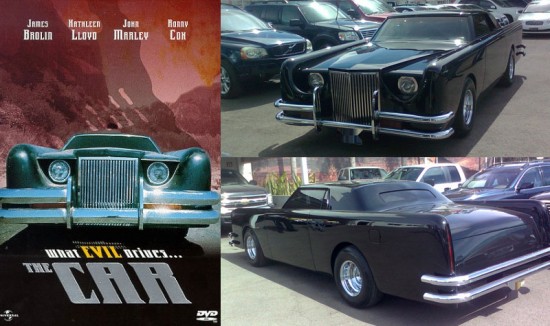 Guillermo Del Toro commissioned his brother build him a replica of The Car, a murderous vehicle in a 1977 James Brolin horror film. Here is a photo of Del Toro's new ride. [deltorofilms]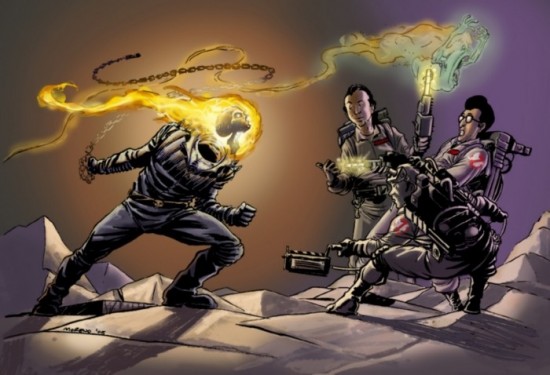 What whould happen if the Ghostbusters came up against... Ghost Rider? [myconfined]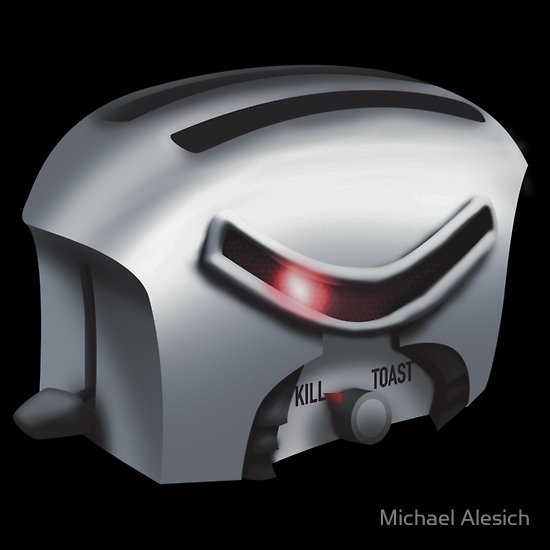 Michael Alesich's Battlestar Galactica-parody "Toaster" t-shirt is on sale on redbubble.
Rian Johnson continues to publish behind the scene photos from the set of Looper, today's features "Boom operator John Hays: A man and his microphone."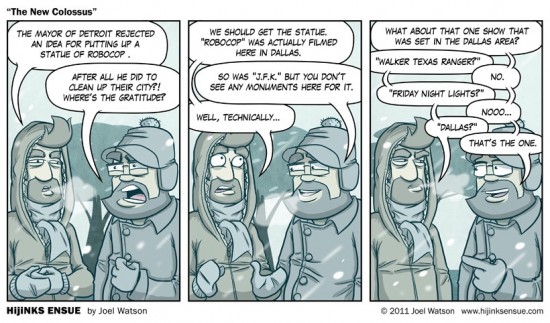 Our friends at Hijinks Ensue have published a new comic strip about the Detroit/Robocop statue story.
Tanga is offering a 1-Year Subscription to the Batman & Robin comic books for $11 with code BATMAN. [slick]