Jeffrey Reiner Likely To Direct 'Wonder Woman' Pilot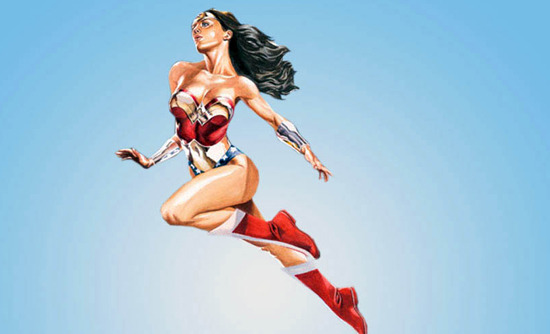 Thanks to a power shift at NBC, the David E. Kelley revamp of Wonder Woman found life with the network, and a pilot has been ordered. The show will be a non-campy take on the character that presents Wonder Woman as "a vigilante crime fighter in LA but also a successful corporate executive and a modern woman trying to balance all of the elements of her extraordinary life." So, Ally McBeal with a golden lasso? Let's hope it's more than that.
Now it looks like there is a director for the pilot: Jeffrey Reiner.
Deadline says that McG, who was in talks to direct the pilot, wasn't able to do so because of a conflict with a feature film. (That could be a number of different things, with Ouija being one big possibility, assuming that 'scheduling conflict' isn't a euphemism for 'just doesn't want to do it.')
But Jeffrey Reiner has a good setup at NBC. He was a director and producer in the first couple seasons of Friday Night Lights, and directed pilots for Trauma and The Event, as well as for Caprica at Syfy.
We still don't have any info on casting, and that will be one of the big make or break elements of the show. Obviously, we'll report that info as soon as it is available.