Rooney Mara Cast In 'Emanuel And The Truth About Fishes'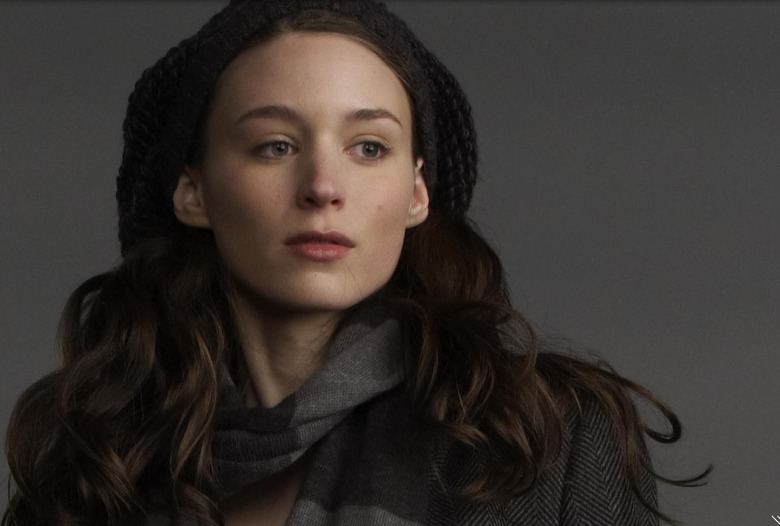 Rooney Mara made a significant impression in The Social Network, thanks in large part to the way she held her own against Jesse Eisenberg in the film's long opening scene. Now she's working again for David Fincher in one of the two starring roles in his version of The Girl With the Dragon Tattoo. So there's a good chance she's going to be huge.
But after Dragon Tattoo is done it looks like she'll take a moment to be in a smaller film. The actress has been cast in Emanuel And The Truth About Fishes, from her Tanner Hall co-director Francesca Gregorini.
The Playlist has the news, saying that the film is about " a young, troubled woman who becomes obsessed with her mysterious, new neighbor that looks uncannily like her dead mother." This film will shoot in the summer, and we'll be really interested to see who is cast as the mother and neighbor. We don't know that it will be the same actress, but that sounds like a strong possibility.
Meanwhile, Tanner Hall, which premiered at TIFF in 2009, has been picked up by Anchor Bay and will be released late this year, around when Sony opens The Girl With the Dragon Tattoo. The film was well-regarded at festivals, but at the time it premiered Rooney Mara was essentially nobody. There was a tentative distribution deal, but that never quite came together. With a big endorsement from David Fincher and Sony there is now a lot more interest in another Rooney Mara film, and so things worked out.
The cast of Tanner Hall includes Tom Everett Scott, Chris Kattan, Amy Sedaris, Brie Larsen, Georgia King and Amy Ferguson. It "takes place at a boarding school in a New England town where four restless teens (Mara, Larsen, King and Ferguson) come of age.